Steem Engine is becoming an opportunity hub, injecting the Steem blockchain witgh new power. The possibility of creating out-of-the-box community tokens with entire frontends via Steemit condenser, Steempeak, TokenBB and now also ScotTube, is unseen in the cryptosphere before. The is a revolution and we are all experiencing it first hand.
Demand For Steem Engine Tokens Reduces Steem Supply
The flood of new communities and Scot tokens (mimicking the Steem voting pool behavior) has left many Steemians both enthusiastic and confused. I am seeing the first people raising their concerns about the amount of new tokens. They believe that people are selling their Steem for them and hence drive down the demand of Steem.
This couldn't be further from the truth!
Each new investor who wants to buy PAL, SPT, LEO, SPORTS, BATTLE and so on, has to invest into Steem first, increasing the traded volume of Steem on exchanges. Then, they have to deposit the Steem into their Steem Engine wallet, which creates new STEEMP tokens in the equivalent of their Steem. The original Steem is locked in the Steem Engine account until someone is withdrawing the STEEM again, burning the STEEMP token.
This process means, that when the demand for tokens on Steem Engine is growing, that more and more Steem is temporarily leaving the public supply. When the Steem Engine tokens stay popular, this Steem will be locked away indefinably. The next person who wants to buy a token, will have to deal with the lower supply of Steem on the market. Obviously, the Steem inflation will always attack the price through new tokens but that effect is being reduced now, thanks to Steem Engine.
Also, each user of Scot communities will still have to have at least some Steem power staked, or will end up running out of resource credits very quickly. They are required to cast transactions to the Steem network and increase with more Steem Power. Everything is going exactly according to how Steemit it once envisioned it, except that Steem Engine has taken over and delivered what Steemit couldn't.
Tribes Control Their Ecosystems
Unlike Steem, where we have a skewed distribution, with Steemit sitting on and selling off the by far largest stake, as well as various bad player whales, the new economies give a huge control to them, allowing them to keep their content pure and reward pools distributed in a way, that benefits the communities goals. They can even mute a bad player and prevent them from abusing the reward pool. This might be centralized control but everyone is free to use one of the many other communities that pop up like mushrooms now. That is actually pretty decentralized then. Some will be more open and others more controlled.
This is increasing trust, because stake holders can have a much different relation with #SPT or #STEEMLEO than with Steem. And it doesn't matter whether #SPORTSTALK and #BATTLE are covering much broader topics, because each token can appeal to just the right people. Even smaller economies can perfectly work this way. Of course, when we have learned anything from the past, many will also fail. But that is the game and we are all playing it.
Start Earning Your Scots Now
Be careful before you invest into any of these tokens. Maybe becoming a content creator for their niche is the better alternative and you simply earn these tokens, effectively reducing your risk. The first weeks and months for each Scot will be very profitable in mere token numbers for everyone who is contributing, because the reward pool will be shared with fewer people. After a while, more and more will share less and less.
The most promising Scot projects so far, in my personal opinion, are the following five:
PAL
PAL is the big new community token, that has started the new gold rush of ScotTribes. I think it doesn't require any further introduction.
BATTLE
The Battle token will be really cool for all gamers. You can post your game articles on http://battlegames.io/ and upload your gaming videos to https://www.battletube.io/. You can even put all your YouTube and Twich livestreams up there, as DTube allows now to simply share links from other video platforms. You can earn whale upvotes from DTube and from Battletube but also regular upvotes from users in STEEM, DTC (the new DTube Coin) and BATTLE.
SPT
The same is true for the Splinterlands game, which has its own niche community called Splintertalk, with the SPT token. You can even post to both tags, #battle and #spt, whenever you write about Splinterlands, because it also fits into the BATTLE niche, effectively earning four tokens at once. This cross-monetization will surely grow in the future.
LEO
The @steem.leo project started yesterday and looks like an instant win: a new Scot tribe for investors. They made an airdrop based on PAL holdings, an entire new way of distributing tokens to the community. Within the first 24 hours, thousands of posts under the #steemleo tag have been created and over one million LEO has been staked, a huge success.
SPORTS
On https://www.sportstalksocial.com/ you can find a Scot tribe all about sports in general. If you combine posting you daily ActiFit results with the #sports tag, then you have yet another really useful cross-monetization, that rewards you for staying fit and healthy.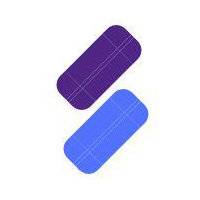 Conclusion
These are all super interesting niches and I have already created content for them, so I feel right at home there. I have staked all my tokens from them so far and I am planning on growing my stake with all of them, to be able to give generous upvotes in the future. This is a new chance for all of us to grow our influence and value in the Steem community. And Steem itself is looking better than ever. I don't mind the low price too much in such a creative and promising environment
I have a very good feeling about Steem and the Steem Engine tokens. What about you?