Apple muffins with oat crunch
Hey guys,
I just launched a giveaway on my instagram account veganwanderworld. Feel free to join if you live in Sweden or Norway :).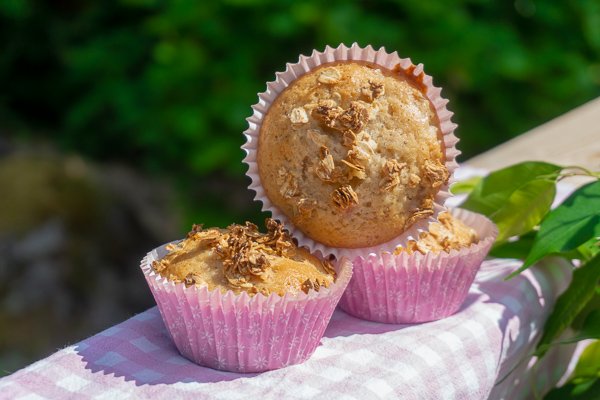 If you don't then you can find some comfort in these delicious apple muffins with an oat crunch.
I made these the first time in my parents country cabin and they turned out perfect on the first time.
The photo for these is also taken in the summer house. Hence the different styling than what I usually have.
Recipe apple muffins with oat crunch
Portions: 9 large
Ingredients for the muffins:
3/4 (1,7 dl) cups of wheat flour
3/4 (1,7dl) cups of oat flour
1/4 (0,5dl) cups of brown sugar
1/2 (1,15 dl) cups of white sugar
2 tsp of baking powder
1 tsp vanilla powder
1/2 tsp of salt
1/3 (0,7 dl) cup rapeseed oil
0,4 cups (1 dl) mashed apples
1/2 cup (1,15 dl) plant milk
2 tbsp cinnamon
1 small red apple
Ingredients for the crunch:
-1/4 cup of oats
-2-3 tablespoons of syrup
Method:
Pre-heat the oven to 200 degrees celcius
Mix all the dry ingredients
Add the wet ingredients
Dice the apple into pieces half a centimeter big
Add the diced apples
Pour the batter into cupcake forms so they fill up 3/4 up the form
Mix ingredients for the crunch
Bake in the oven for 5 minutes and then add the crunch
Bake for another 10-12 minutes
Enjoy with a nice cup of tea or lemonade 😊
❤️Thank you for taking your time and read my post. It means a lot to me.❤️
---
Can't get enough? Join me here👇
Facebook - Instagram - Website
---
If you liked this post and want to read more then feel free to visit some of my other posts
Recipes
Pasta
Pasta with bean dip and good company
Vegan carbonara to die for
Snacks, Cookies & Desserts
5-minute coconut bars
10-minute bliss ball snack
20 minutes 7 ingredients peanut butter cookies
---
If you liked my post and want to support me, please upvote, comment and resteem.
Lots of love to you all / Nicole <3