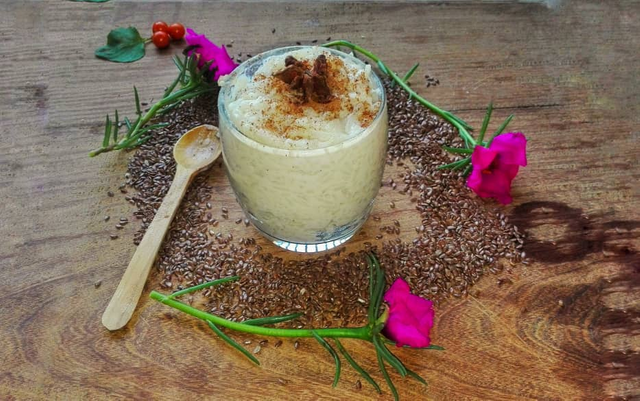 Hello Steemians! How are you today?

Today I will share with you something completely different from what I usually write on my blog. I'm going to teach you how to prepare a delicious recipe for rice pudding, The original recipe of my beloved grandmother, I do not promise that I will the flavor the same as her, but we will try. This recipe is very simple to prepare, it does not have many ingredients and is cheaper than other desserts. It is a recipe that my grandmother prepared always in every celebrations. My mother does not like to cook, so my grandmother taught me how to prepare it to continue to the next generation. If you want to learn how to prepare this delicious dessert, look for your best apron, prepare the ingredients and get to work, because ...

Let's start at the beginning, look for paper and pencil that we go with the ingredients.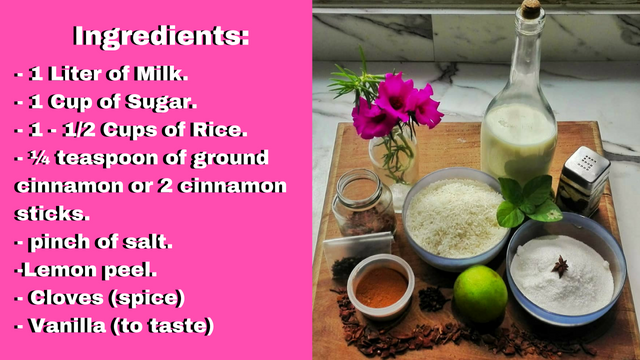 Preparation:
1-. Precook the rice with two cups of water and a pinch of salt.
2-. Mix the milk in a bowl, with the cup of sugar, a teaspoon of cinnamon and a little vanilla.
3-. When the rice water dries, add the milk mixture to the pot along with the lemon peels and the cloves.
4-. Cook for about 40 minutes, until the liquid reduces considerably. Remember to stir the mixture constantly so it does not burn at the bottom.
5-. Wait for it to cool, serve in a glass, add a little cinnamon on top, decorate with mint leaves or cinnamon sticks and serve.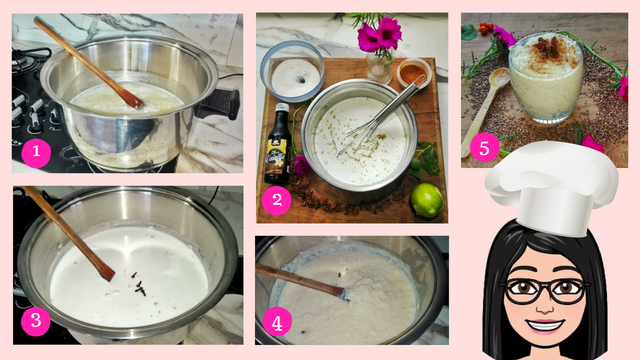 - Prep Time: Approximately1 hour.
- Difficulty: Easy.
- Price: Approximately 4 SBD.
-Serving Size: 4 people.

This publication is part of my participation in the contest of @Steemkitchen, If you want to participate I'll leave the link here. I hope with all my heart that you will love this recipe as much as I do. Not only for how delicious it is, but also for the good memories with my grandmother. If you dare to prepare it please leave me in the comments if you liked it. See you in the next post!