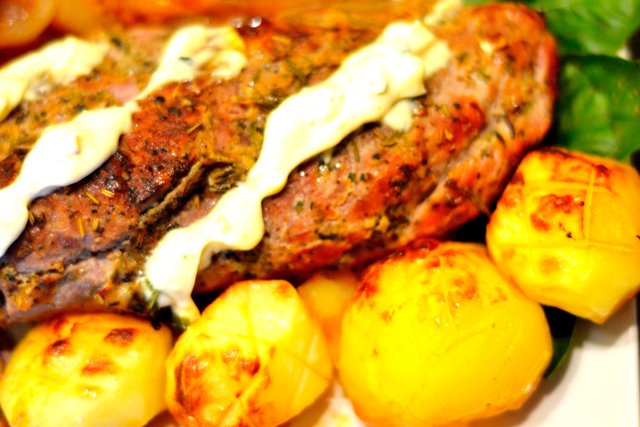 Welcome to: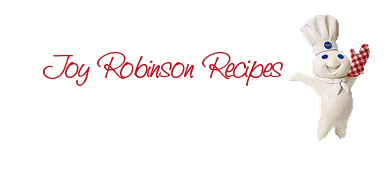 Beef tenderloin is a cut from the loin of beef
known in different parts of the world as eye fillet (Australasia), filet ( France) and fillet in the United Kingdom and South Africa. Tenderloin sits between the top loin and the sirloin.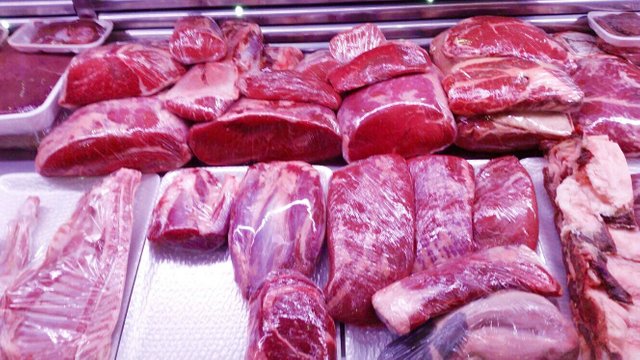 Anyway, I went to our favorite local butcher shop to buy that perfect loin along with the other meat. What I like of this butcher shop is they also sell some fresh potted or packed herbs and they also give away sometimes, different kinds of authentic honeys and I just love my meat freshly bought form the butcher to my kitchen. This is where I also bought the lamb shoulder for the lamb recipe that I shared recently.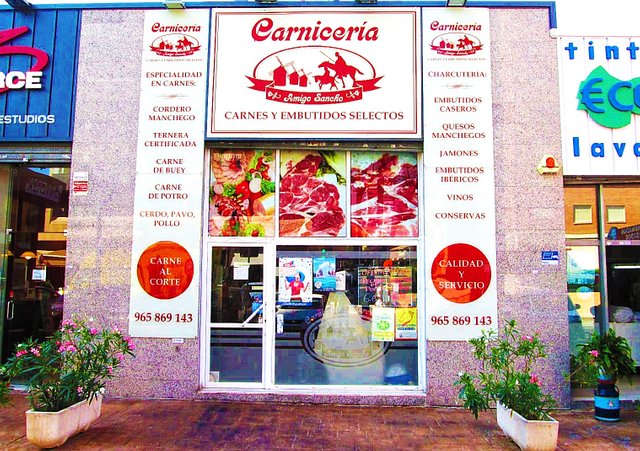 This time I marinated the beef tenderloin using the small freebies of basil and rose mary the shop gave me. It's an easy roasting recipe. From marination, to slicing vegetables and mixing herbs with mayonnaise for sauce topping and it's done!


Prep Time: 15 minutes
Roasting Time: 40 minutes (20 each side)
Total Time: 55 minutes
Serving: 2-3 persons
Ingredients
Beef Tenderloin (0.522 kg)
4 cloves garlic (minced)
20 grams freshly ground basil (2 parts: marination & aioli sauce)
10 grams freshly ground rosemary
4 tablespoon lemon juice
6 tablespoon of mayo
2 tablespoon olive oil
Salt and pepper to taste
Direction:
Marination & Roasting: Pat dry with a paper towel. Marinate the beef with the rosemary, basil, butter, pepper and salt to taste. Prior to roasting, remove the meat form the fridge about 15-20 to set in room temperature, and pre-heat the oven to 180 degrees. Oil spray a roasting pan and place the marinated loin. Roast each side for about 20 minutes. (Roasting time depends on the weight of the meat and how you would like it to be done and I prefer mine for medium to well done.)

Mixed Salted Vegetables: When the meat is now roasting, time to prepare your desired vegetables. I prefer mine to be simple by just sprinkling some salt and pepper as the roast meat is already full of herby taste. When it's time to lower the temperature to 155 and roast the other side of the loin, place the veges along with the loin.


Homemade Basil AiOli Meanwhile, Finely chopped the garlic and basil, mixed into the mayo. "Aioli" is basically a mayo, made with garlic, olive oil, yolks, and lemon juice which you can either buy ready made or make it yourself and add your preferred herb for a twist! I love that garlic herb smell with the mayo! (foodgasm! 🤪)*


When the meat is done roasting, remove from the oven, (don't get excited) leave it alone to rest 15 minutes before slicing and serving.

tender loin topped with homemade basil Aioli sauce is perfect for any gathering.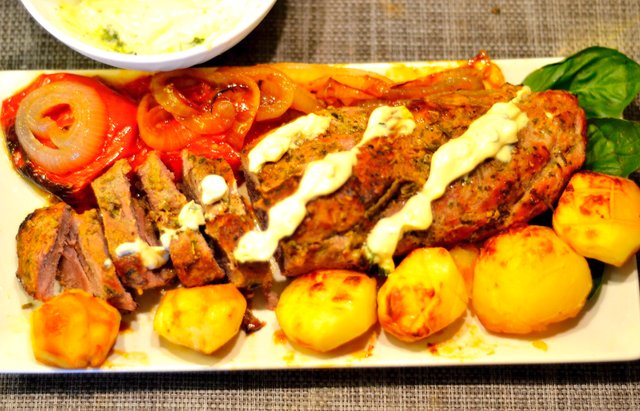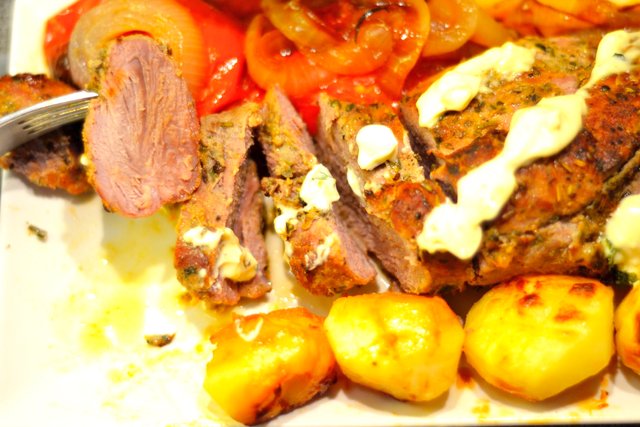 I did some beef fried rice and beef sandwich from the tenderloin's left overs which I'm also going to share soon.!
Till our next recipe!


All contents are mine unless stated otherwise.
Cool divider by: @janie

Join the food lovers community on @steemkitchen's discord for more fabulicious recipes and rewards!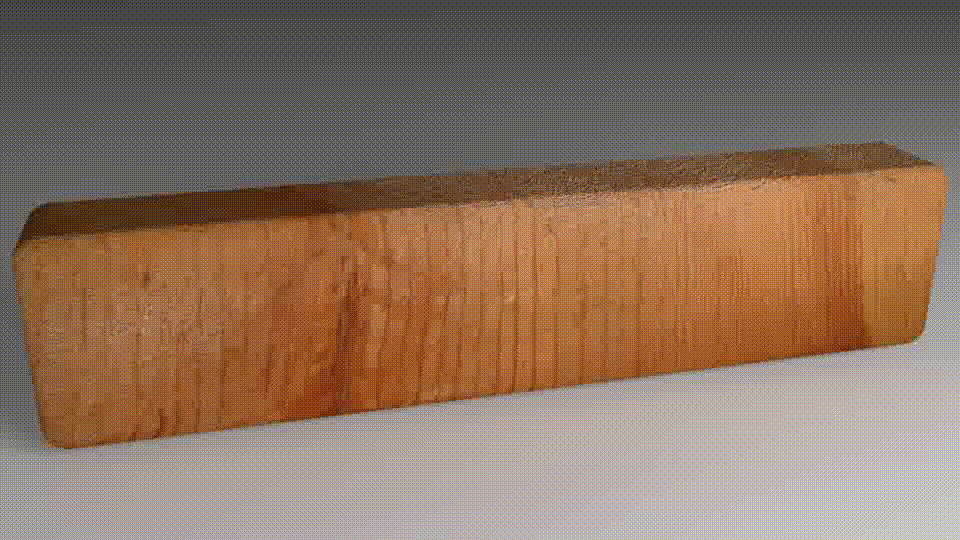 Have a JOYful day Steemian!


Join us @steemitbloggers. Animation By @zord189