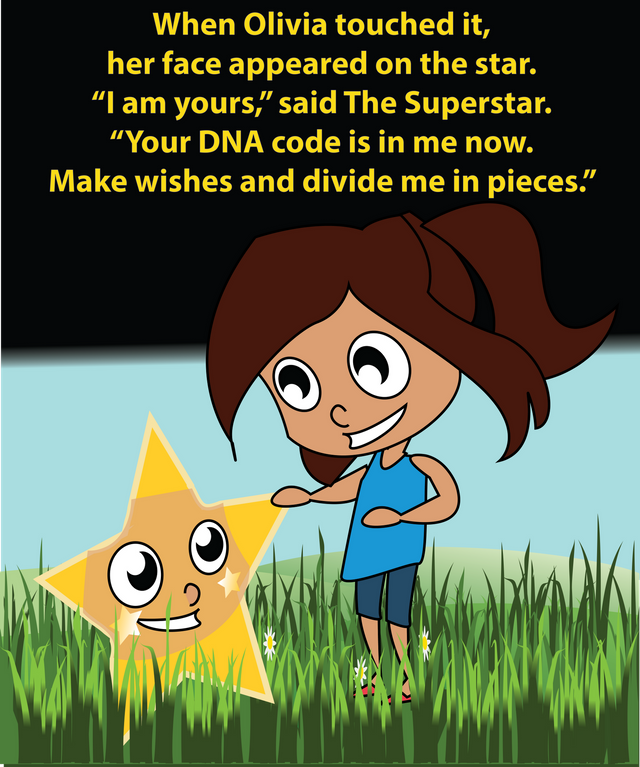 And so it happened.
Without further hesitation, Olivia reached and touched the little shiny star, treating her new friend as gently as possible! She stood in awe and kept observing her new friend's breathtaking beauty. Besides, how often does anyone have the chance to possibly touch a fallen star?
She didn't know what to expect when she decided to reach her hand, but she kept wondering whether they could possibly communicate somehow, since the star seemed to have human facial characteristics. And it didn't take long to find out. As soon as she touched it, she noticed something weird. The star's face had changed into a familiar figure. It now looked just like her!
It was the moment of truth for Olivia. "If only it could talk" she thought... And all of a sudden, the little star responded with a melodic voice that sounded like music to her ears: "I am yours, your DNA code is in me now. Make wishes and divide me in pieces."
End of Page 5