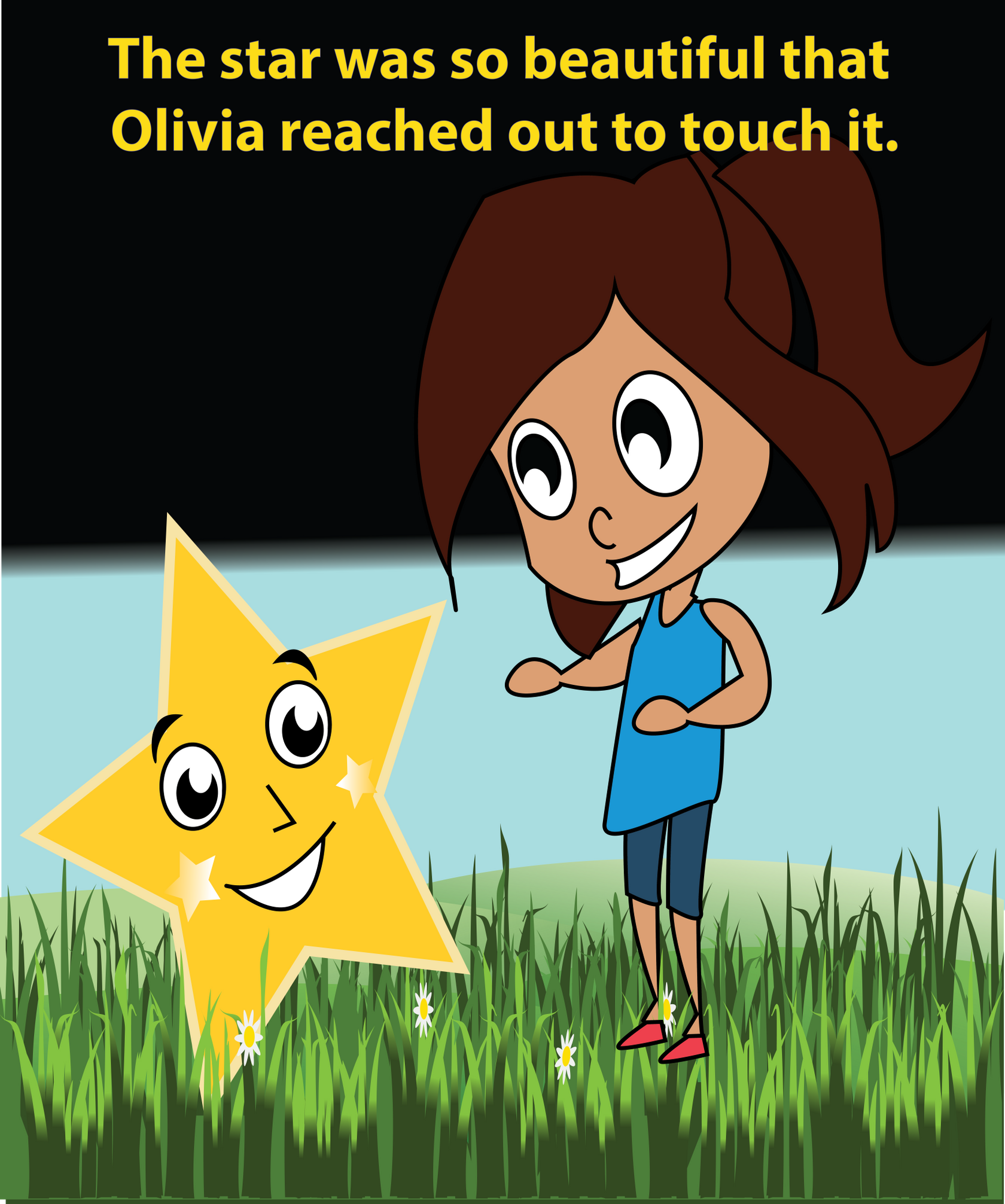 She stood there in disbelief.
As she was starting to wrap her head around what she had just witnessed, she felt the need to approach the little shiny star and say hello. However, she was worried she would scare it away and never have the chance to meet such a unique visitor ever again.
She took a few steps closer to the Superstar. To her utter surprise the little star didn't run away frightened, but instead it stood there smiling back at her as if they had known each other from a long time ago. She immediately felt the same.
Olivia felt comfortable enough to reach out and touch her new friend. The star looked so friendly and beautiful that she couldn't resist. She had to do it. She wasn't even scared of burning her hands. They were both so happy! This looked like the beginning of a wonderful friendship.
End of Page 4