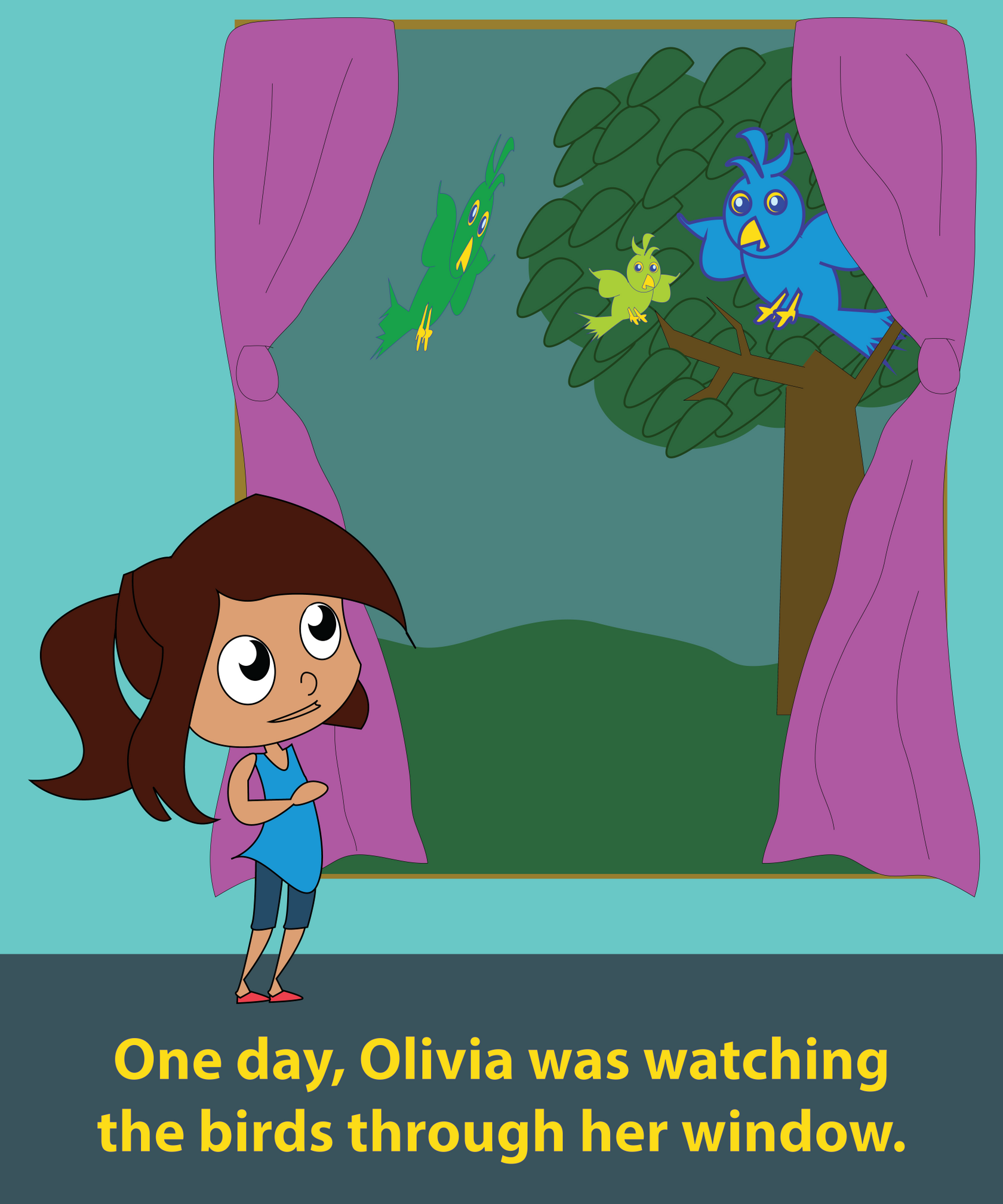 It was one of those usual afternoons.
Olivia had just finished school and had returned home. But as she was an only child, she used to spend most of her free time in her room, playing and watching the birds that used to gather on the yard's large tree through the room's window.
They were leisurely flying from one branch to another....producing beautiful melodies...while she... Oh..., it was just enough for her just to observe and also admire them... And how could she not?
Never before had she listened to such lovely sounds...nor had she seen so beautiful and bright colors. As a matter of fact,she used to spend so many hours observing them,where she felt like she could somehow understand their birdsong!
End of Page 1