Show feelings are allowed
Even before children can speak, they clearly show their feelings: by laughing, crying, shouting, screaming. The older they get, the more control is required of them. However, parents should not forget: feelings are the real measure of our actions.
In our rational times, emotions are often considered confounding factors. They prevent us from thinking clearly and sometimes make life very complicated. They are vital. Emotions help us make decisions that are too complex to grasp with the mind, they drive us and prevent us from making big mistakes.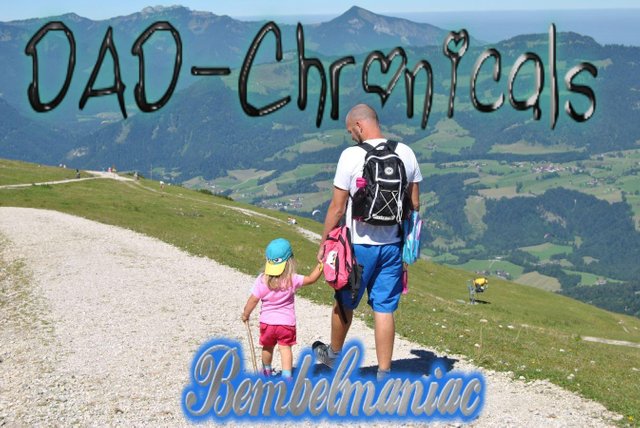 Feelings are innate - your expression instilled
Fear, anger, happiness, anger. The basic feelings are innate to humans and help them to find their way around the world, to connect with others and ultimately to survive. However, there are big differences in how each one expresses their feelings. This is largely determined by the mentality in which a child grows up. While people in southern Europe show their feelings passionately and live out, in the north, rather reserved restraint is in demand and also within the families, the handling of emotions is very different. So there are warm and distanced people, those who spread their whole emotional carpet before the world and those who make all feelings with themselves. Children need to learn to recognize emotions - no matter how they are expressed. This makes them all the easier the more they are familiar with feelings and the more they can express and classify their own feelings.
The emotional intelligence - supporting childlike feelings
In the first months of life and years it decides how a child deals with his feelings. It learns from the example of the parents and their reactions to his expressions of feeling. If a baby is cared for, lovingly held and caressed, it will feel well and content and at the same time it will learn from the parents how nice it is when positive and loving feelings are expressed openly. In the long run, this does not lead to a spoiled child, but to a personality who knows how love feels and therefore can give it back. The early childhood emotions influence a person's thinking and acting for a lifetime.
And another positive effect has the affection that children experience. The messenger dopamine is released - the happiness hormone, which not only makes happy, but also ensures that children are faster and more creative and have a better perception.
Mind and feeling
Of course, the mind is human, and that's a good thing, because it brings us forward as a single person, helping us make decisions and understand life - and he's a censor of emotions. The mind checks if a feeling is exaggerated or justified: am I just a bit afraid of heights or is there a risk of falling off and hurting myself when balancing over that beam? The mind helps to classify feelings correctly. The right balance between these poles is learned in childhood and only there. Because at some point there is a fixed pattern that can only be changed with difficulty. Feelings are often the better warning tools, as they capture the feeling of what the analytical mind is missing: a hidden dizziness that might occur when balancing or a slippery spot that overlooks the eye and that could lead to the fall or just an insecurity, which can also pose a risk potential.
Dealing with the childlike feelings
Parents should take the feelings of their children seriously. They live in their own world, which is different from the adult world in many areas. Accordingly, the emotions are different. What a child means for the end of the world costs the parents a wearied shrug. They then often try to distract the child or alleviate the cause of the emotional outburst. What actually happens is this: The child does not feel taken seriously in his feelings and it begins to doubt whether those feelings are right. Over time, the confusion increases more and more. The child and the later adult human loses access to himself and no longer knows what feels good and right.
Adequate and beneficial behavior is to support the child's sense of comforting it when it is needed. If it cries out of fear, then the best reaction is to take the fear seriously, but at the same time to assure the child that you are there for it and will protect it. Crying and outbursts make the soul air and are important so that nothing accumulates in the child. In addition, a stress hormone is broken down by the tears: after crying you feel better.

Control feelings
Children must be allowed to express their feelings. If they are constantly suppressed, then at some point a child no longer trusts his perceptions and decisive mistakes can occur: at work or at home, this is particularly fatal. Shown feelings make one human and for others alive and assessable. However, feelings must also be controlled. That too a child has to learn.
It also means that a child is once sent out of the room when it is completely into a tantrum. However, do not try to express this "banishment" as a punishment, but formulate it in such a way that you find the behavior inappropriate and can not stand it yourself. And most importantly, if your child has calmed down and comes back by himself, then do not be angry with him, but hug him and restore peace. Because that's the biggest step for your child: to find out from his strong feelings and to approach you again.

Did I forget something? Can you think of any more points?
I´m looking forward to your experiences and additions.


Other Dad-Chronicals Stories
The nap - rest for parents and the child
Everyone knows better - about dealing with good advice
The successful family home evening - It does not always have to be television
Walk properly with baby and toddler
Father and child - activities for two
Dream research - children in distance world
Why other children are so important to your child
What age in a child's life is the most beautiful for parents, which is the most exhausting?