---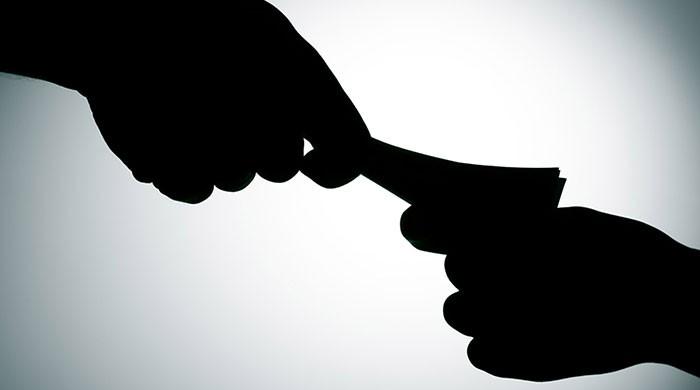 ---
I believe that steemit has amazing potential for changing our world but I also believe it has some problems that need sorted. I believe that in all things and all areas of life we should celebrate the positive without shying away from dealing with the negatives. I've made several posts celebrating the positive aspects of the platform but in this post, I'd like to offer a solution to one of the negatives I see within our community, the buying and selling of votes.
The word 'decentralisation' is one that is promoted and celebrated at every turn on the platform and is a big part of the reason behind the creation of the site and blockchain that supports it. We are all advocates of moving away from centralised forms of control and the abuse that is inherent in the current system yet, the first chance we get to take responsibility for our own actions and affairs, we start emulating the behaviour of those we blame for bringing our society to ruin in the first place.
Large, multi-national corporations and governments are two of the biggest problems facing us and this is because the corporations buy the votes of the politicians that we trust to do a job honestly for us and the politicians are happy to sell their votes to the corporations, not because it's in the best interest of everyone or because they're providing a useful service but because they are doing it for themselves, being the greedy, self serving men and women they have been programmed to be, as we have. At the moment, we can't claim to be any better. We can't be moaning about the buying of votes by corporations from politicians and then log on to steemit and buy our own votes. Not unless we're hypocrites.
I'm not here to judge anyone who uses the services of those selling votes, partly because I don't feel that I should judge anyone but also because I think that a lot of those who are using these services now aren't doing so because they want to but rather because they feel they have to just to keep up with the @jones' and would prefer to let their work stand on its own two feet on a fair and level playing field. I don't think there's any denying that there's a price of some sort to be paid for not using vote buying services and that there is actually a benefit to using them besides the obvious rewards on posts.
But as well as this, I also feel that this behaviour and the increase in such over the last several months has caused some members of the community to lose heart in the platform and feel they can no longer be a part of what the place is becoming. I've noticed a lot of people missing from my feed lately and some I've not seen for a while now. I have no idea why that is but it could be because the place has changed somewhat lately.
For all of these reasons and more, I think it's important to try and find a solution to what I see as a problem. I know there are plenty of others who see no problem with it at all and I respect that but personally, I think the place would be much better without it and so, here's my plan for reducing it if possible in future. I don't know a lot about the technicalities of some of the suggestions I'll be making, so this may not actually be possible but here goes.
I'd like to create a community bot.
The function of this bot would be to comment on the posts of those who have bought votes.
On the first occasion of vote buying, the bot would visit the post of the author and leave an automated message to them directly suggesting that they might want to rethink their actions because many of us feel they aren't good for the platform or it's eco-system overall. It would be a very pleasant and courteous message of course and would hopefully have the effect of causing the author to give more consideration to their choices in future.
The second time the author buys a vote for a post, the bot would visit again, this time with a message directed at the viewers of the post and with a message to the effect of...
'To the viewers of this post, the author has decided that they did not want to take any chances that this post would not be considered valuable by the steemit community, so they have decided to reward themselves by buying votes from someone else. There is no need for you to reward them or give them a complimentary pat on the back since they have already done so themselves. Please consider saving your vote for someone who has more confidence in you.'
Hopefully this will have the effect of reducing the rewards that the author will receive for their 'efforts'.
I've enjoyed a post a number of times and been ready to freely give my upvote in good faith before discovering that the author has rewarded themselves already and this has caused me to withhold my vote. I would imagine this would be the same for others and would wonder how much in real votes these vote buyers are actually losing, or in fact gaining for that matter, by indulging themselves in this way. There may actually be an argument that it could be costing you, especially when you consider the money you're actually paying to buy the vote.
Should this second message be ignored and the author decides to buy a vote for one of their posts for a third time, the bot will return again but this time, instead of generating a single message, it would generate an indipendent message from every member of the community who agrees to put their name to the bot. If that's 10 of us, then there would be 10 messages generated. If there were 1000 signed up and backing the bot, it would be 1000 messages on the authors post imploring them to reconsider.
Spam??
Well, no. Each message would be created by the member of the community that the bot is leaving the message on behalf of and would be a genuine and sincere request in relation to an aspect of the post, so I don't think it could be classed as spam. But if you do feel it could be, I would make the argument that anyone indulging in behaviour that some find damaging to the platform can hardly be in a position to throw stones. Maybe it is spam but do those who buy votes deserve our protection from it?
This would have the effect of making it pretty obvious to anyone visiting the authors post that they have bought their own upvotes and that a large part of the community do not support these actions. It would also have the effect of showing any potential viewer of a post whether or not the author has bought a vote because it would be pretty obvious when looking at the feed that a post which has 20 or 30 votes (if it's lucky) and 1000 comments must obviously have bought an upvote. This would become readily apparent over time.
A less obvious but perhaps still as effective alternative could be to leave a single comment with all of the usernames of the bots supporters countersigning it. This would still be a substantial and obvious message to anyone viewing the comments section if there was enough support behind the bot.
I also understand that to generate 1000 comments might not be possible, especially given any bandwidth limitations, which I'll come to now.
I see three ways of using the bot.
One
It could be sent out into our little online world with limited SP and can perform its function by leaving comments and hopefully that will have an effect in reducing the behaviour but I see this as being very limiting and no more than a symbolic gesture. I don't think it will have the desired effect in eliminating vote buying completely. It will also limit us in terms of bandwidth etc for posting the comments I just mentioned.
Two - Delegated SP from the community with a return on investment.
If we could ask the community to delegate some of their SP in order to make the bot more effective and also offer them the chance to make a return on their investment, I think there would be more people willing to get involved and give their support. By using the delegated SP to upvote all comments made by the bot, we would increase the SP within the bot account over time and make it more effective in dealing with the problem. It would also force the author to use up their own voting power to downvote the comment if they wanted to hide it.
Initially the bot wouldn't be used to downvote anyone or any posts but as it gains more strength and hopefully as the problem reduces over time by our efforts in causing vote buyers to rethink their actions, we will reach a point where only the most stubborn of users that continue to act in this way and at this point we should have enough SP to downvote the fuck out of these posts and their authors if we choose to, or just leave them to themselves in their own little circle-jerk while we all get to enjoy our platform again.
When the problem has been eradicated completely, all of the SP in the account will be redistributed to those who invested via delegation and the balance would be split amongst investors in relation to the size of their delegation.
Three - Delegated SP with generated profits being donated to a charity.
This is pretty much the same scenario as number two except the balance of SP when delegations have been returned would be used to fund a good cause or donated to a charity to be agreed by all who invest their delegation.
---
Like I said, I'm not sure if this is possible at all but I'm sure if it's not you'll let me know in the comments section. :)
Thanks for your time and have a great day!
---
---