Hi guys, I've made a nice update to the @tipu voting service that will allow users to receive upvotes almost instantly, even if the post was just created :)
---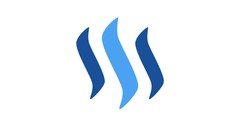 ---
Previously @tipU made the upvotes at around 30 minute mark to receive the curation reward. Yet, some users prefer to receive the upvote instantly on a new post to hit the "hot" or "trending" section as fast as possible.
To allow this I've implemented the curation reward into the ROI calculations so @tipU can now upvote the post without any waiting and still provide the +10% ROI (return of investment) up to +20% - also for posts that were just created.
Now, the upvotes for post that are "younger" than 30 minutes have slightly lower upvote multiplier and that's because part of the @tipu curation reward will go to the post author - making the upvote as profitable, if not even higher, as upvotes for older posts.
@tipU will inform you how much of it's curation reward will be granted to the post author when sending upvote confirmation:

So in other words - no more waiting for @tipu upvote for a just created post :)
If you have any questions, let me know in the comments - cheers!
---
@tipU distributes daily 100% of profit + extra 60% curation rewards to all investors / STEEM POWER delegators. If you would like to know more, please click this link or make a comment with command: @tipu help