Quick Update - We Can Add More Things to Our profiles!
The Steemit Team are Listening to the Community!
Just a quick update for those who have not noticed this. People have been asking for more profile info for a while:
Well I was thinking of changing my profile photo and went to the settings page where I discovered that we can now enter more info there: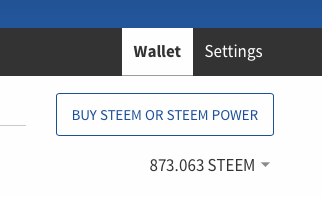 The "Settings" button is right next to the "Wallet" button on your home pages.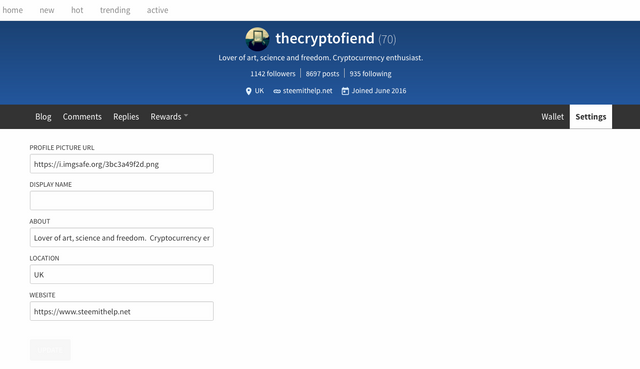 These are the different things you can now set on your profile:
profile picture URL
display name
about
location
website
Here is a close up to show how it displays

Try it out for yourself!
---
If you like my work and aren't already, please follow me and check out my blog (I mainly discuss photography but I do other topics too) - @thecryptofiend
---
---
Some of my other recent posts
---
---
Are you new to Steemit and Looking for Answers? - Try https://www.steemithelp.net.
---