Time for some new steempearls! :) The steempearls are a report about the last 5 topics, that I liked the most and I want to sum up for you. Please have a visit on these accounts and enjoy the content like I did. All Thanks goes to these fabulous writers out there. ღ
The first steempearl / ART
goes to
@maxwellmarcusart
for
A Simple Way Create A Portrait: Step By Step Guide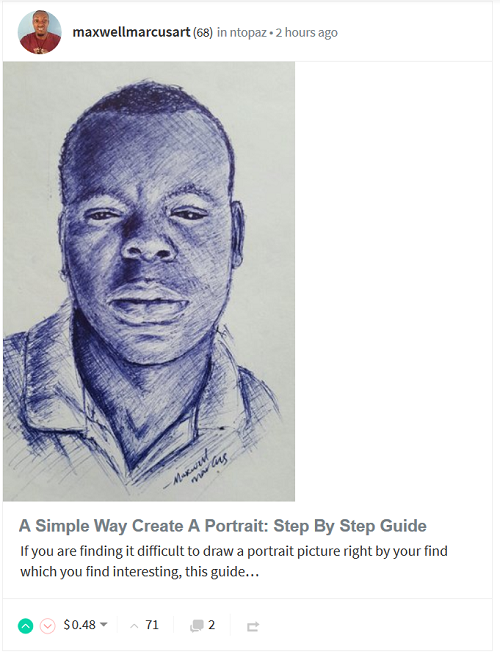 Thank you for this tutorial. I think art or music is up to 90% skill and only about 10% about talent. So if you really want to learn something, you just learn the techniques and practice, practice, practice. I tried it myself with the piano. I was an adult beginner and managed to make it :) It's only about passion and practice, really.
The second steempearl / FOOD
goes to
@heart-to-heart
for
That's Nuts! It Can't Be Plant Based! The "Meaty" Lasagna! (Vegan/Gluten Free/Low Carb)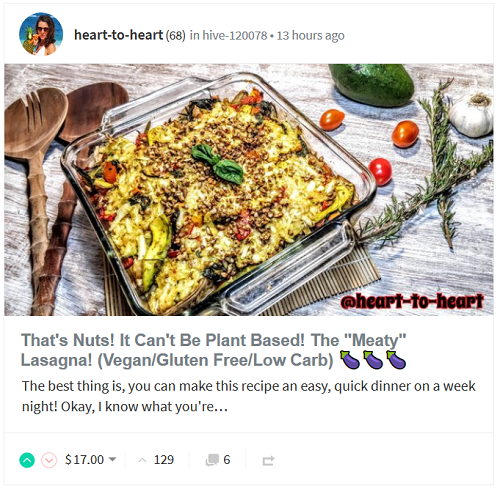 This lady has a lot of great recipes on her blog. I am not fulltime vegan, but vegetarian. We often eat vegan and I like the variety and the very basic nutrician of a human. Eat clean, eat vegetables and the seeds. That's what's supposed to be our food. And with food comes healthiness. You are, what you eat. That's why everyone should have an eye on proper nutricion.
The third steempearl / CRYPTOCURRENCY
gos to
@elsiekjay
for
Steem is Moving Up the Cryptoverse! GO STEEM!! Do You Miss Earning SBD?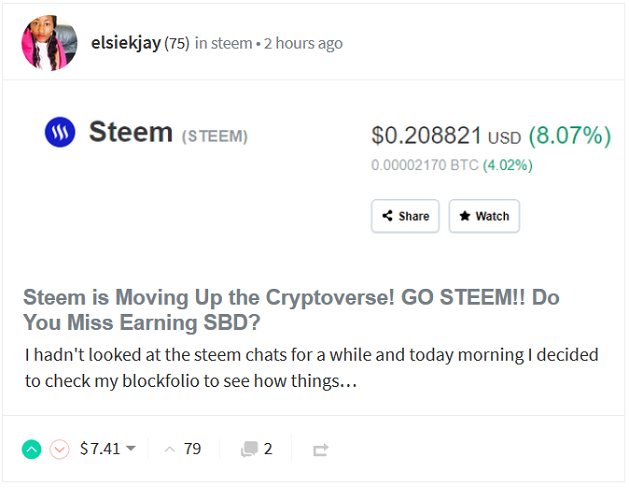 After 2 years break I am back in cryptocurrency space. And Steem is one of the projects with a real usecase because of this bloggingplatform, dtube etc.
Remember most of the coins don't have a higher purpose and that's exactly why I am bullish on certain projects. Steem is one of the Top of them. I started to accumulate some coins and among them of course Steem. I am curious about the cryptofuture and as mentioned, pretty bullish for 2020/2021!! So, yes
@elsiekjay
, let's accumulate as much as we can :)
The fourth steempearl / LIFE
goes to
@brittandjosie
for
TRUST YOUR GUT ~ LIFE WITHOUT TRUST ISNT WORTH LIVING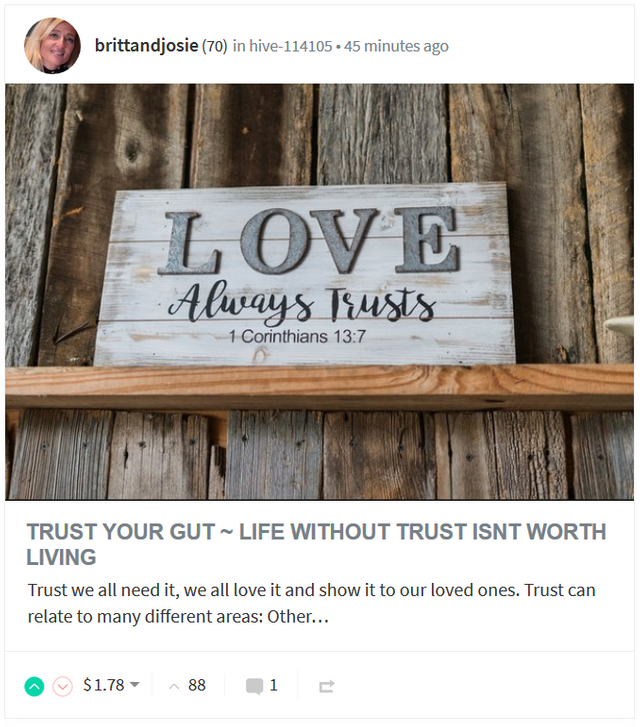 I think Trust is a key to success. If one is not trusting its own skill, he will fail. Trust is essential and this can't be mentiones enough. Trust yourself and others will trust you! But also be careful who to trust, not everyone has good intentions. Unfortunately.
The fifth steempearl / TRAVEL
goes to
@boddhisattva
for
Wednesdaywalk: Walking in St. Petersburg. Winter Canal, Palace Embankment and Peter and Paul Fortress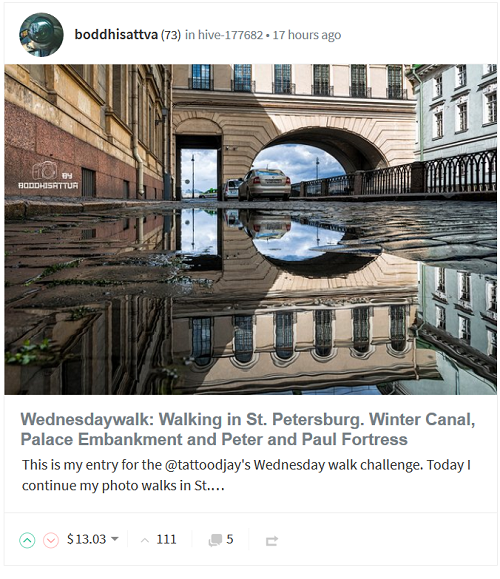 Stunning picture! I love the one on the floor with the mirrored view. Boddhisattva has some really nice blogposts about St. Petersburg and some great photographic content too. Check it out!
If you enjoyed the steempearls, feel free to make your own steempearls article and post it under the hasthag #steempearls ;) Have a great day and steem on ♠
If you want to see all the steempearls written since May 2017, just follow the account @steempearls .