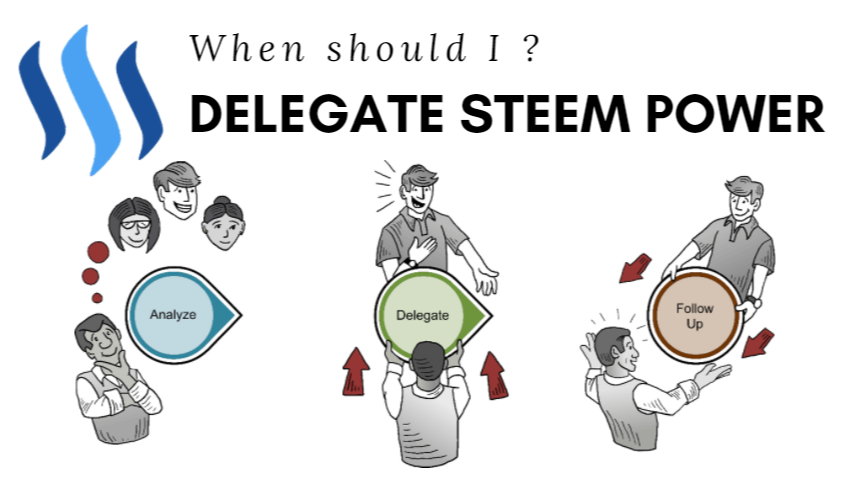 Since Hardfork 18, Steemit users have the ability to Delegate Steem Power to another account as part of an implemented feature. By delegating you're essentially choosing a proxy by entrusting responsibility to a person, who in return makes full use of any delegated Steem Power
This let's someone make full use of your Steem Power, but you're still the one at the end of the day that controls the delegated Steem Power, essentially Vested Steem that has been delegated.
---
Why would anyone delegate Steem Power to someone else's Account?
---
There are assumptions that you're not getting anything by delegating Steem Power, because you don't earn any Curation Rewards while allowing someone else to fully utilize your Vested Steem. You do however have access to your delegated Steem Power but you're technically letting someone else earn rewards accumulated from active upvoting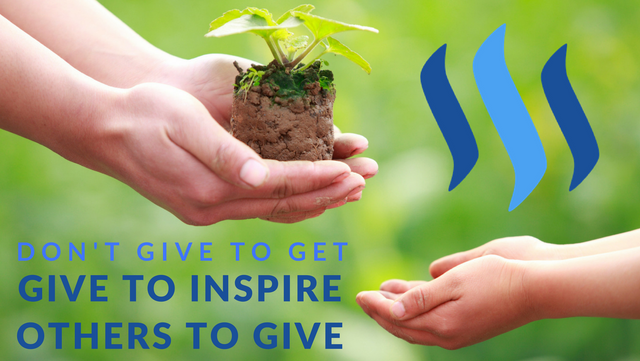 ---
Should I delegate Steem Power or give it away as Charity?
---
You can't really compare both scenarios; giving away free Steem Power or Delegating Steem Power since both are 2 very different options
Essentially you have still have access to your Delegated SP and may revoked any Delegated SP at any given time (there is a waiting period of 7 days)
A Proxy is someone who has the authority to represent you, especially in voting. In Steemit's Case, they aren't voting with your Account hence all the upvoting is not done on behalf of you. You don't get to earn from delegating Steem Power because all of the Curation reward are accumulated via the choosen delegated account, who also takes full credit for all ''Upvotes" that could have been made with your Account instead and for spreading the Love (a.k.a Steem Distribution)
Since users are allowed to delegate their votes to a proxy who votes on Posts & Comments, individual Steem Power holders are also free to withdraw their so called delegated Steem Power from the proxy if they feel the proxy is voting against their wishes.
When you give to Charity, you don't expect anything in return!
A user may only receive a fix amount of delegated SP, however Curation Rewards are subject to change so a Proxy has the potential to earn Steem Power & Steem Dollar as an incentive for upvoting quality content! This drives a proxy to fully utilize any delegated Steem Power, as they have the freedom look for interesting Posts and Comments to upvote
---
When should I Delegate Steem Power?
---
Perhaps you classify yourself as a so called whale or someone with lots of SP and let' assume you have a few trusted friends or relatives who are also on Steemit. So let's say, you decide to get out of town and won't be active on Steemit the following next 2 weeks, making you unable to stay online on Steemit
Delegating Steem is not Charity but you're going to make someone feel appreciated and happy!
When I just created my account, I received some Steem power from a couple of accounts to which I'm grateful to till this very day.
With this feature there are many possibilities, some examples; you could techically consolidate multiple accounts into one strong voting account (maybe for a company or Curation Guild) or a user that was inactive could delegate to someone they trusted to essential contribute back to Steemit by using their delegated Steem power to make stronger upvotes to those Content producers that deserve the reward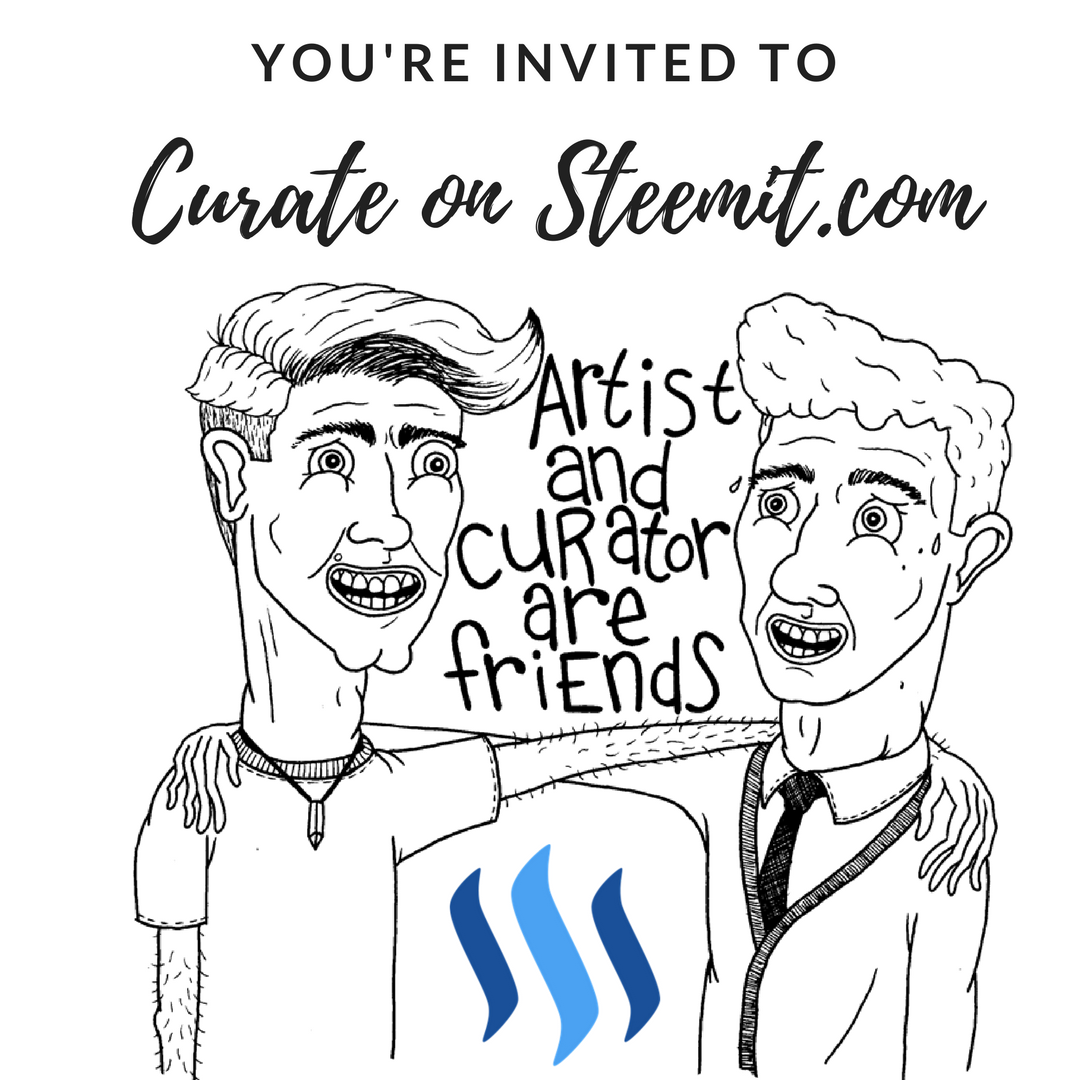 You want them to be able to vote using your Vested Steem, that would be a reason you would delegate Steem power. Perhaps you have a good friend or spouse who recently signed up and they are lacking the necessary power to really effectively use the service, this would also be a good example of when you would want to delegate Steem power. Wy not let someone make active contribute to Steemit's for the sake of the Community as good Content get's rewarded while the dedicated Proxy earns from curation rewards for their efforts
There are people with large amounts of SP who are renting their Steem power out and making good money. The possibilities are endless, but as of right now Steemit could use a lot of growth and support from it's users! Delegate Steem Power that is not put to use to someone you entitle this responsiblity to. Expecting them to make the right choices, this will in return grow Steem's Ecosytem as more people are drawn to quality Social Content

When signing up for an account, essentially you'll see that you've been delegated some Steem Power! For example for @crypto.hype account, he is currently receiving (+27.602 STEEM) this is an indication that this user has Delegated Steem Power. Steemit Developers are already given you a boost when signing up for a free account!
The starting amount of delegated SP may vary according to different users, the goal is to give some voting power to new users, so that their upvotes carries some weight. Everyone that is new to Steemit should receive some delegated Steem Power, this may be taken away in the future once a user accumulates enough SP
Since @crypto.hype just recently signed up with Steemit, he could use all the support! Check out his account and as he is a big Crypto Fan like me! A personal friend of my who I've decided to donate 300 Steem Power to since he is likely to make full use of Vested Steem, voting on Content that I personally would be interested in. He is already a big fan of Steemit and posting quality Content as we speak!
*Do some good, Friends are here for Life and delegate some Steem Power or directly donate them some Steem. In return they've are likely to do the same, this will repeat and your Steem Investment will grow through Giving and Expecting nothing in return. This platform is bound to attract millions if not Billions of users, so do your best to attract more people by delegating Steem Power to users that are interested to see Steemit become a success in the long run
I will soon do a guide on how to delegate Steem Power, if you're interested to learn more about Steemit check out some of my previous post
Check out my Introduction Post


More Markdown & Educational Post