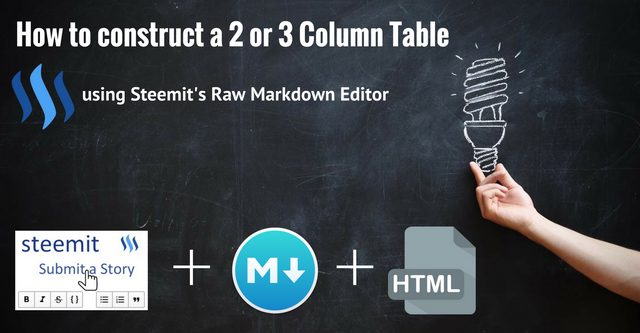 This post is dedicated to teach you how to include a Table in your next Steemit Post, I will let you know how to use simple Markdown codes using Steemit's Raw Markdown Editor. Constructing a Table provides simple Graphic display used to showcase information making it easier for the reader to understand, especially as regards to differences or flows
| Benefits | Function | Outcome |
| --- | --- | --- |
| Graphical Content | Data Visualization | Eye-catching |
| Visualization of statistics | Word Summary | Organized Content |
Tables work best when the data presentation:
Is used to look up or compare individual values
Requires precise values
Values involve multiple units of measure
A table allows "random access", rather than scanning an entire list or paragraph. Thus if the information is such that a reader will only want a part of it, a table has advantages
The advantages of using tables and graphs to organize data include easy visualization of statistics, poignant descriptions of data, the provision of a summary of the overall work and the interest people show to graphics over words.
We process information in a sequential fashion, reading down columns or across rows of numbers, comparing this number to that number, one pair at a time. If your message requires the precision of numbers and text labels to identify what they are, you should use a Table
Raw Markdown Editor Code
Benefits|Function|Outcome
-|-|-
Graphical Content| Data Visualization| Eye-catching
Visualization of statistics| Word Summary| Organized Content|
If you copy & paste above's section you'll notice that you'll get the exact same table I constructed earlier on, you can adjust or edit your own words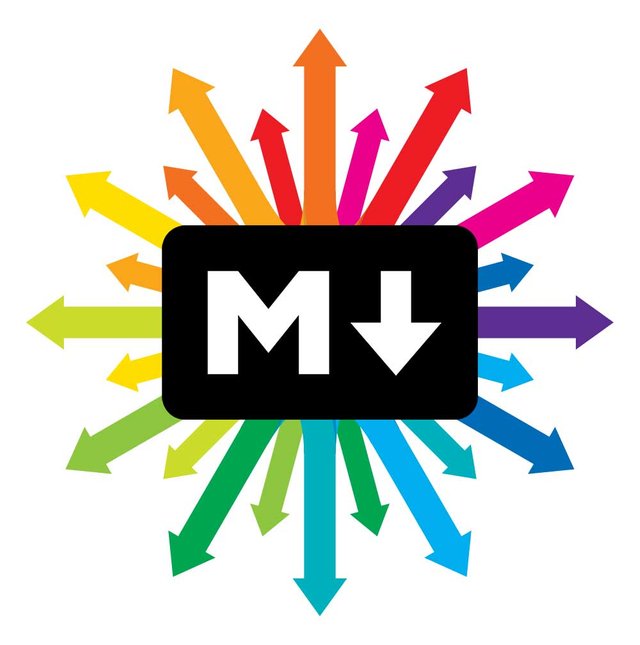 Now you pretty much know how to construct a 3 Column Table, so i'll quickly show how to include a 2 Column Table in your next Steemit Post
| Benefits | Outcome |
| --- | --- |
| Graphical Content | Data Visualization |
| Visualization of statistics | Word Summary |
Raw Markdown Editor
Benefits|Outcome
-|-|
Graphical Content| Data Visualization|
Visualization of statistics| Word Summary|
You can always visit www.tablesgenerator.com, a site that generates Markdown Tables based on your settings, you can easily design your Table and all you need to do is to copy & paste the highlighted text into Steemit's Raw Editor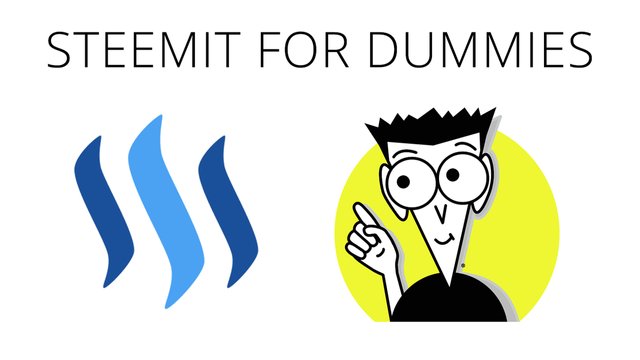 Here are some other Guides you might find Interesting
Tutorial on how to use Unicode Characters on Steemit; Includes Cheatsheet on Smileys icons and Symbols😎
HowTo Make Use of a Steemit Feature that allow's you to display content floating left & right and learn how to paragraph
Align Text, Images, Videos & GIF's to the Center of Post using Markdown Raw Editor
How to insert 2 Columns and edit Text Style with equivalent HTML tags using Steemit's Raw Markdown Editor
---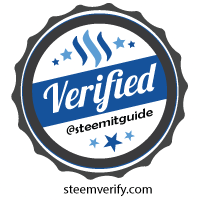 Doesn't this go well with the SteemVerify Logo? Anyways, if you spot an error in any of my Guides please feel free to correct me and also if there is anything you would like to see a Guide on, let me know! Dedicated young Steemian interested in getting Vested. Will write another tip on Markdown Codes Soon, Follow me for more!