Daily Steem Price Update 14/6/2019
Good day Steemian welcome to today's Steem price update for 14/6/2019 I have been posting the Steem price update since almost the very beginning of Steemit.com many have came here to discuss the daily Steem price's and changes for just over 2 years now.
I also want to mention just incase your wondering when perhaps something doesn't seem normal from the other regular Price update posts that the daily Steem price posts do occasionally change it's format from time to time.
But regardless of changes we will carry on as usual and by this I mean knowing the price of Steem as it's important for your daily plan or strategy and honestly even if you are not planing to do anything with your Steem I still recommend checking out these updates and keeping an eye on the price, so without further ado lets take a look at today's Daily Steem Price Change for 14/6/2019
Should you be trading with Steem today...?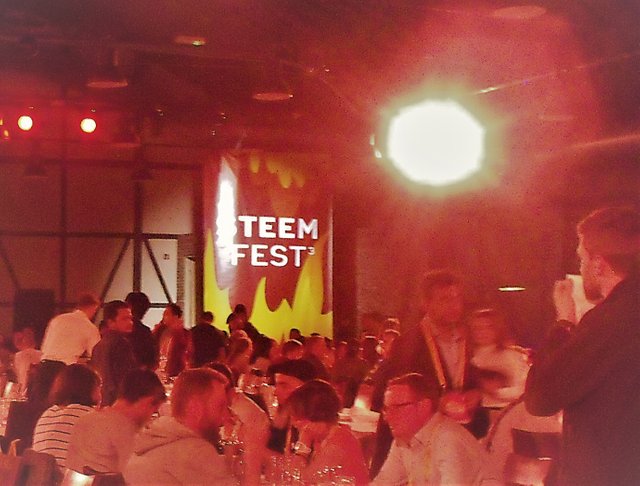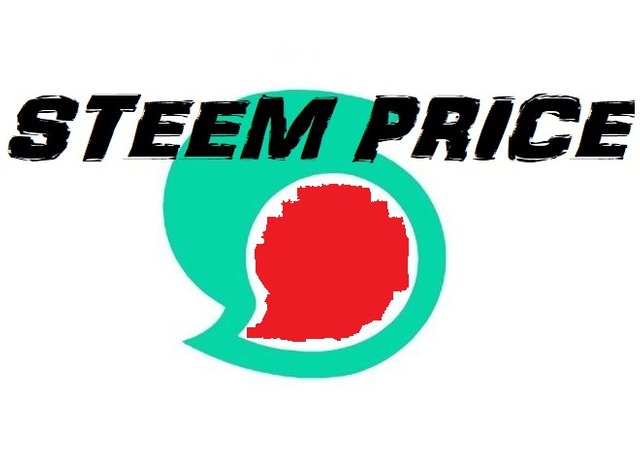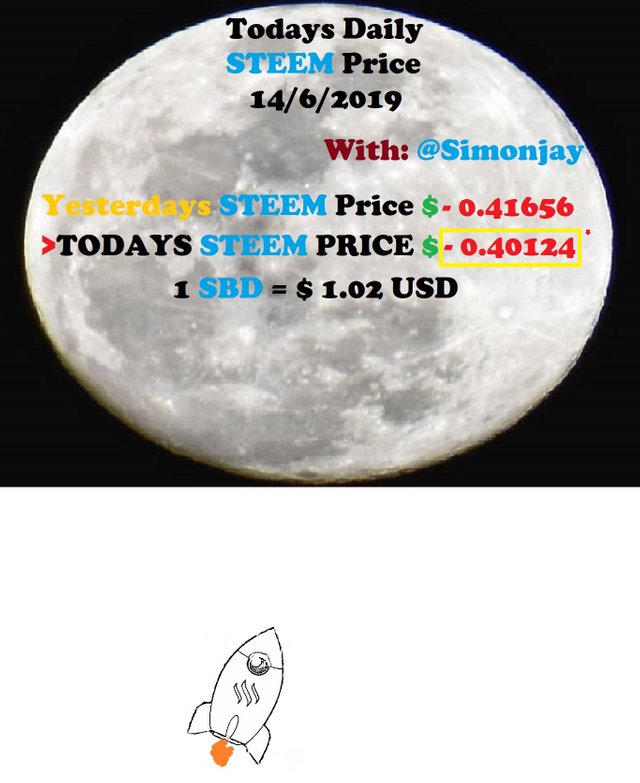 Please remember post's might be a little on and off for the next week while I visit my dad, but I will still try to continue to make them daily, I believe I only missed one a few days ago because I must have caught a bad reaction to some food it lasted for 1 awful day but was still recovering the day afterwards, I cant seem to catch a break at the moment plus all this talk of Steem's new reward system possibly as many on edge. I think I caught up now with everybody now if I missed you sorry. On March 10th Steem reached it's highest for the year at $0.55 and also on March SBD's had their breakout on the 13th, their highest was $1.41. With Bitcoins they have recently been holding above the $7200 mark, the highest for Bitcoins on the latest upwave which was beat on May 27th was at $8920, very recently bitcoins had been under the $8000 mark but today we see them continue to recover going above $8500. Steem is trying to stay above $0.35 with it's overall ranking position being at around #60 amongst all other cryptos. As you know we beat the January high marking our highest value at $0.55. Yesterday Steem began at $0.42 and for today we start slightly lower at $0.41 but what I'am glad to see is that Steem as settled as it was just as bumpy as SBD's. Anyway at ⏰01.20 Steem bumped back to $0.42 but it was only holding until ⏰02.30 where it went back to $0.41 which is where it stayed for a good while until ⏰13.30 falling to $0.40 and even under at $0.39 and it seems since then Steem is trying to hold the $0.40 mark. If nothing much happens for Steem in 2019 then I hope those who are still in the game will take the opportunity to keep collecting because right now we are in a seriously good place to grow our accounts, remember as the price goes up collecting actual Steem becomes more difficult and the price as indeed gone up from when the year first started. Steem is doing better then you may realise, in BTC value Steem made its way to a possible new all-time low but if you look back and have been here as long as me the lowest Steem has ever been was at $5800 BTC which was way back in March 2017 if you look now BTC was somewhere around the $6250 mark.. and so last time at $5800 BTC Steem was worth $0.07 but look now around $6250 BTC it's was worth about $0.34! Also with myself included in the dolphin count we have a total of 2000 dolphins and things are going just as I thought when it comes to wealth spreading, whales used to own about %86 of all shares on the system but as for today would you believe that they only own %55! Now that may seem like horrid news but it's really not! Because if we look at say Dolphins just over 2 years ago we owned only %4 and now we own %13, basically the wealth is spreading. Anyway no longer in survival mode the conclusion from all of that was to continue cutting costs, Hivemind is live, the "steemd" instance size's went from 488GB RAM to 61GB RAM. Focus is on MIRA and it's soft launch a new technology to allow the Steem blockchain nodes to store almost all of it's necessary data to a disk in a modern database instead of RAM, this move will make nodes cheaper. Ned said that after the cost reduction progress the creation of SMT's will be next but just dont expect it the have all the answers on getting the price higher. If you have returned recently to Steemit please be aware that there as been a wallet split to your account so please have your keys backed-up, yes ALL of them and don't use your masterkey to log into Steemit.com instead use your posting key, remember that when you click on your wallet you will be directed to a completely different website which should be "steemitwallet.com" please don't worry as this website is safe and part of Steemit.com. For SBD's if you remember they broke record on March 13th reaching $1.41 and are currently on a "average" pegged rate, still hoping that we are very close to getting SBD's around to $1.05 but yeah I saw this coming and shame as it was only a few days ago SBD's where above the $1.10 mark. SBD's began yesterday with $1.04 and for today $1.02 with a quick dash to $1.01 at ⏰00.20 but at ⏰01.20 SBD's recovered to $1.03 but fell again to $1.01. It was only at ⏰03.45 that SBD's secured $1.03 and with this SBD's managed $1.05 at ⏰8.05. But by ⏰13.00 they fell to $1.02 and by ⏰15.10 another downbump making them at $1.01 but would often bounce to $1.03, still SBD's were alot more steadier compared to a few days ago so I'am glad to see them calmer.
Always do your own due diligence the above is only a opinion.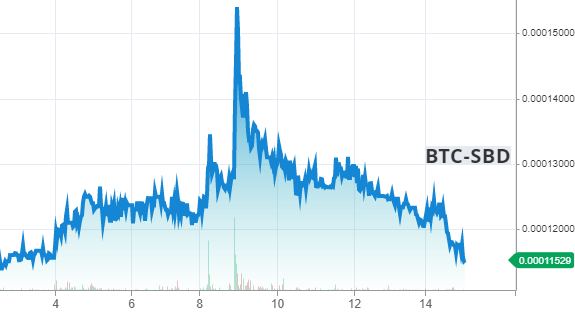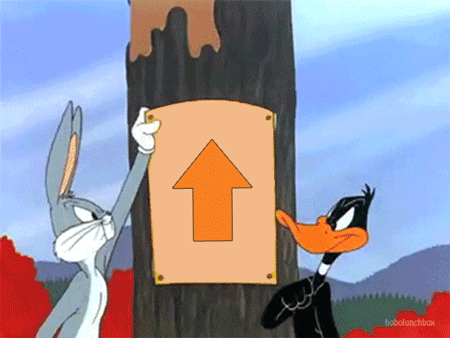 ---
Source: picgifs.com
---
---
Our Ship Is Now Dolphin Powered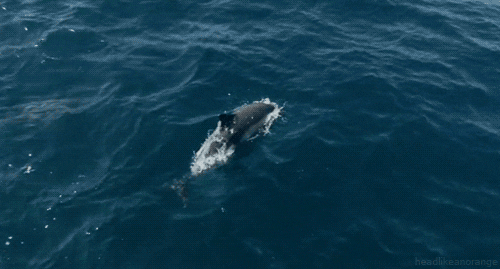 ---
Source: giphy.com
---
---
-Steem Price-
https://steemit.com/steemit/@simonjay/daily-steem-price-update-30-4-2019
-Month 30 Of Steemit Monthly Reports-
https://steemit.com/steemit/@simonjay/month-30-steemit-monthly-report-15-3-2019
-I Have Powered-Up To Dolphin!-
https://steemit.com/life/@simonjay/powered-up-to-dolphin-22-3-2019
-Young And Now Disabled By Vaccine?-
https://steemit.com/familyprotection/@simonjay/young-and-disabled-by-vaccine-7-1-2019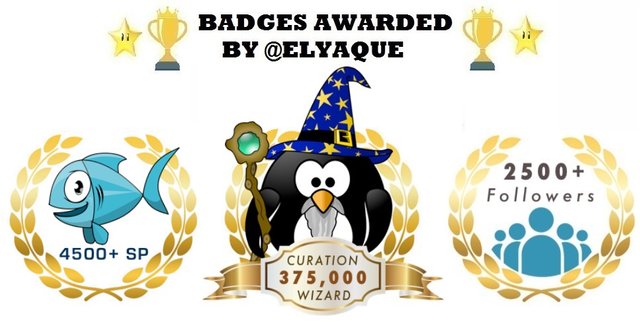 So if you like this page I need you guys to do me 2 easy things.
1.First please upvote this page.
2.And secondly dont forget to follow me below.
Also since votes don't always = $ and you if want to see more you can send me Steem Power Tips to @simonjay to help support me.
@paradise-found - @karenb54 - @koskl - @hanshotfirst - @meesterboom - @mammasitta - @akomoajong - @yusril-xabre - @surpassinggoogle - @whatisnew - @kristy1 have already done this so a big thank you to them all!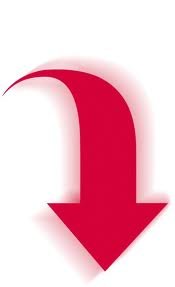 ---