Hello Steemians,
I was just reflecting on how much I enjoy my (work) slow season. I use it as a time to catch up on home projects, see friends and family and most recently learn my way around steemit.
As a stagehand in NY my slowest time is end of July and early August and again after the holidays, other than that I am working 60-90hrs a week on avg doing what I love! I really can't complain as I truly love getting to see all the music, theatre and beautiful sites that NYC has to offer.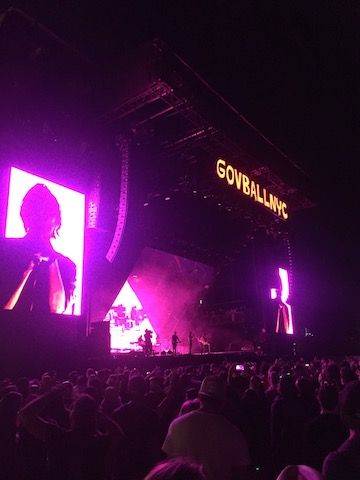 One of my events in NYC - Gov Ball Music festival 2017
However I DO find myself getting a bit stir crazy from time to time so here are some of the ways I keep busy without spending too much during my slow season
Hit up the park, lake, beach (never know where you will find a pickup game of soccer, handball, frisbee etc)

Make use of free concerts and movie screenings ( In NYC we have these at multiple parks and public libraries)

Check out the museums, again many free programs Bank of America free weekend, Sponsored nights and in NYC - NYCID free admission to many institutions - http://www1.nyc.gov/site/idnyc/benefits/museums-and-cultural-institutions.page

Join a local sporting league or artistic group etc.

Search your interests and meet new and interesting people here on steemit. I found #minnowsfaucet this way and I have to say our leadership by @nicnicy is really amazing. Met quite a few kind and fascinating people through this group.

Take in a local sporting game, baseball truly is the last affordable sport to attend.
My happy place!
What about you ?
Does your profession have a slow season?
And what do you like to do to keep things lively during it?
Have a good one,
Sarah
I have nominated this post for the #minnowsfaucet VIP List,
vote for my post here @minnowsfaucet