SeaWorld's Two Sides of the Same Coin. Both BAD.
Working as a Writer, Jazz Singer, Actor, Technology Specialist and Clinical Systems Analyst, I have accrued friends and colleagues of many circles. This variety ranges from Scholars, Painters, Teachers, Actors and CEOs, to Hippies, Newscasters, Technicians, Bankers and Vagabonds. I hear the most interesting stories from my Actor friends.
This article was prompted by one friend in particular. He is a professional actor, singer and longtime buddy of mine. He is incredibly talented and one of his many jobs is as an Actor at SeaWorld. I will call him Tim. What shocked me was how unconscious he was to the realities regarding marine animal livelihood at SeaWorld. Tim would tell me things like, "There is not a day that goes by where I don't see a trainer feeding, playing with, and coddling the sea lions and orcas." I thought to myself, of course that's all you see. When you arrive to work in the morning and leave in the evening that's the façade that is projected to employees and park goers. No one know what goes on behind closed doors.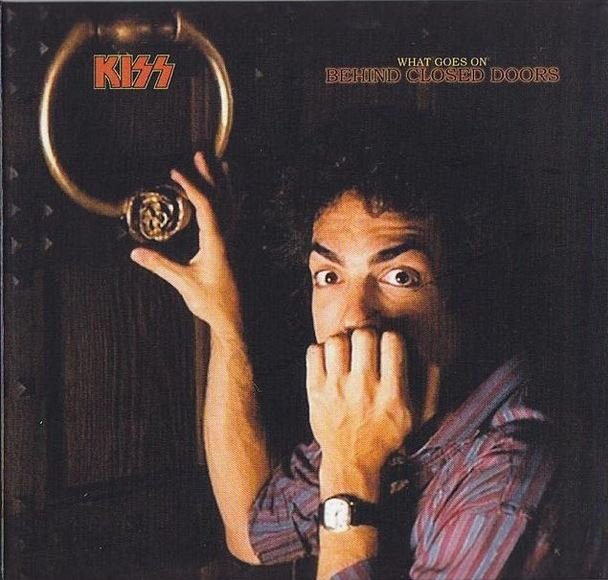 The Water Park is without a doubt a fun attraction that creates fond memories for young children (even though there are endless ways to create similar memories without going to SeaWorld). Nevertheless, I won't be a "Debbie Downer" to start. Here are some fun facts about the Park.
SeaWorld is the only marine mammal theme park in the United States. Along with the rides, it houses sea lions, killer whales, dolphins, and a vast range of other marine animals.
There are three versions of the park, but only one has the largest number of killer whales and it's on the west coast. SeaWorld of San Diego, CA has 11 killer whales. The park in Orlando, FL has seven, and the one in San Antonio Texas has five.
The annual numbers remain high at the park even with the bad press from BlackFish. Regardless of the discriminating documentary, SeaWorld keeps the consumers comings. The marine mammal park has more than 11 million visitors per year, all three parks combined.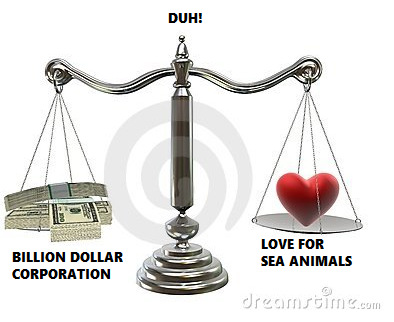 The water park has almost most 50 rides and is still expanding on new infrastructure. Per all those mammals you would think Sea World was mainly zoological presentations and shows, and less rides. However, there are 47 rides in the theme park!
SeaWorld almost made it to the Middle East in 2008. The corporation owner at the time, Busch Entertainment, had announced plans to open a fourth park in Dubai. Those plans were then abandoned during the international financial crisis.

The kiddies can thank a group of UCLA students for the park's existence. The first park opened in 1964 because a group of UCLA students wanted to start an underwater restaurant. Their idea developed into a park with sea lions, dolphins and two saltwater aquariums.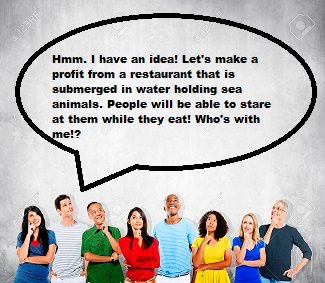 The other side of the coin is the daily harsh actions SeaWorld. Frankly, this side carries more weight, as there are many nauseating facts regarding the conditions, deaths and unnatural lifespans of the mammals "performing" at SeaWorld parks. Yet I am not trying to write the article version of the documentary, BlackFish. Therefore, here are just a few obvious and not so obvious facts.
Orcas are not the lean, mean killing machines they have been hyped up as. In spite of centuries of sharing the ocean with us, there has been one reliable report of an orca harming a human being in the wild. Since being held in captivity, orcas have attacked and killed three humans as of 1991 and many others have been injured.
SeaWorld confessed to sending spies in 2016. SeaWorld revealed it sent its employees to pose as activists to spy on the animal rights organization, PETA. Followed by a drawn out investigation from a law firm, SeaWorld's Board of Directors forced the park's management to end the spying.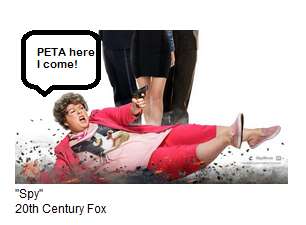 There's always sad news for orcas at SeaWorld (putting it lightly). The Orcas at SeaWorld are kept in captivity for most their lives, which scientifically shorten their life span. Orcas in the wild have an average life expectancy of 30 to 50 years. The median age of orcas in captivity is a mere nine years.
The criticism continues three years after the documentary Blackfish, which was known to expose the park for the cruelty against whales in 2013. A former trainer, John Hangrove, wrote a book called Beneath The Surface. His novel reveals the cruelty within the park and became a New York Times Bestseller in 2015. Let's be blunt - there is no amount of collected footage and first-hand literature that can shut down an over 2-billion-dollar corporation
Trainers masturbate whales to collect sperm. Typically orcas choose their own mates and breed at their leisure. However, at SeaWorld, orcas are forced to breed on a regular basis. Male orcas are trained to float on their backs while their trainers masturbate them to collect their sperm.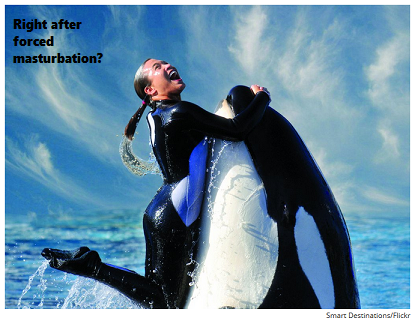 The largest tank is not deep or long enough. The deepest tank is 40 feet deep. Orcas spend more than 90 percent of their time submerged in the darkest depths of the ocean. This is directly linked to why we see so many collapsed dorsal fins, because they have no space in which to swim freely (as well as being fed thawed dead fish, an unnatural diet). Not only are the pool tanks not deep enough to retrieve them from harsh elements, but the abnormal close quarters causes anxiety and tension, leading to unanticipated fights while in captivity - as oppose to roaming free (yes, they need space to blow off steam just like us steemers).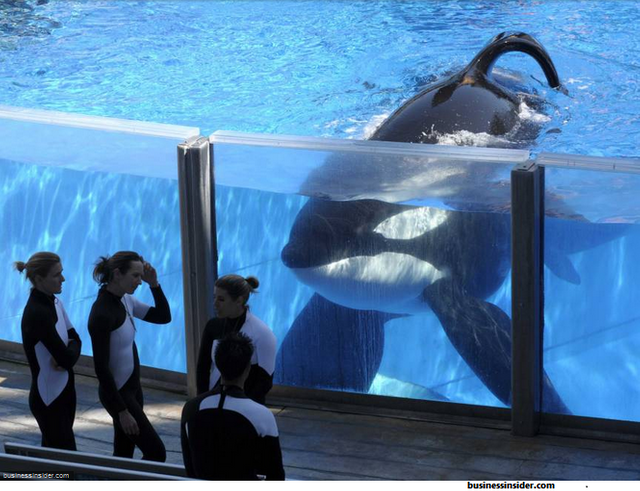 SeaWorld has been in operation for 52 years, and with all its good and bad press it continues to succeed. I do think there are people more aware of the detriment to the beautiful marine creatures held there. To that end, perhaps more parents could acknowledge there are other forms of entertainment for their kids. Back in the late 80s when my parents took me and my brother, even they never saw the fascination with it. They were by no means hardcore animal rights activists; they just took us once and never again. Not when there were so many other amusement parks to take us to without animals held against their will. It was more a sense, a feeling, not to take us back; similar to smelling a bad odor from food and knowing not to eat it. It was innate to them. Here's to not taking my hypothetical child to SeaWorld someday. No matter how you flip it, it's the same coin. SeaWorld's bad, outweighs the fleeting happy memory it brings to children.