How to earn more curation rewards on STEEMIT? Vote Smart! Make your UPVOTES work for you!
How to earn more curation rewards on steemit? Most of you already asked themself that same question and you will find out the anwser in this post.
It is no secret that smart voters get bigger rewards.
But how to vote smarter?
What is the magic formula?
What post to vote on and when?
Forget all that nonsense because you don't need to know that.
The only thing you need to do is to go to SteemFollower and start upvoting other users.
For those who don't use hyperlinks it is
https://steemfollower.com/?r=4009
Also take in consideration that the site looks broken and ugly but it does what it is supposed to do and that is what matters the most. But hopefully we will see a rework in the future, because it really needs one. But for now I'm happy with the results.


Only 4000 steemians use this project. Which is a shame because it is great tool to use to increase your rewards!
How it works
Upvote other steemians on SteemFollower and you will be rewarded with upvotes on your post. You get points for each upvote you make. That points equal to SBD
1000 points= 0.1178SBD That means for each 1000 points you get other users will upvote your content for 0.1178SBD. It is as easy as that. This project is aimed more for minnows than for established users so you get more if you have less SP (up to over 200%) but if you have a lot of SP you will still get at least 100% of your upvotes in return. So if you are a whale and upvote 10 posts for total of 100SBD in the next few days you will recieve 100SBD on your posts.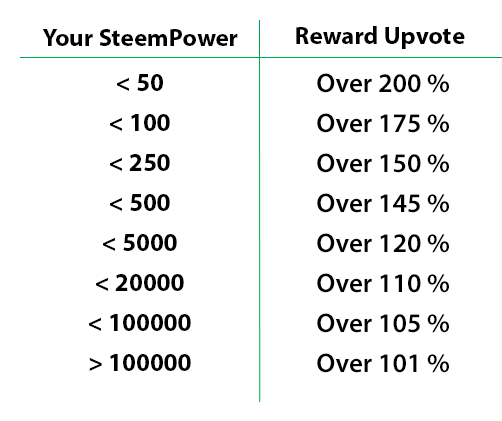 If you are a minnow and upvote 10 posts for lets say 0.05SBD, you will get about 0.1SBD upvotes or more on your posts.
Note: this procces doesn't happen straight away, it takes time for users to upvote your posts. I tried it out yesterday and got 0.3SBD upvotes for just a couple of clicks. And it took about 2-3 hours to recieve the upvotes.
Another great thing about this project is that when you get more upvotes on your post you get more visibility and a chance to get even more upvotes in the future.
The higher your rewards are the more you have to wait for the upvotes (but this will reduce in the future as more steemians start using SteemFollower).
Also you can buy and sell points for SBD in the market if you like.
You get what you give, and more. So start giving!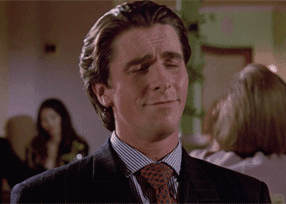 If you missed out on my hyperlink in the start of the post you can use https://steemfollower.com/?r=4009 to navigate to SteemFollower.

Also please NOTE: when it asks you for your password it is not your main steemit password you use to log in. It is your posting key (that makes the procces of voting on steemfollower possible).
There is so much content on steemit it is very hard to learn about projects like this because the content gets swept under the rag after 10 minutes so help yourself and try SteemFollower, and help others see this by resteeming this post.
Also a big thanks to a awesome @flauwy who opened my eyes on this with his post about SteemFollower.
You can check his post out here
I hope you use this information wisely and increase your curation rewards through the roof and make your time on steemit more profitable!
https://steemit.com/@runicar/curation-rewards

Hope this helps peeps.
As always have a great day and steem on!
@runicar
signing out.