The majority of whales are great and have helped this community grow. This is about the 1% percentage of whales that bleed out the Steemit community and give the majority of whales a BAD IMAGE. Some of the 1% whales may have done wonderful things for the community and many of these 1% whales put out great content, but we are not discussing that. It goes way back at the birth of Steemit.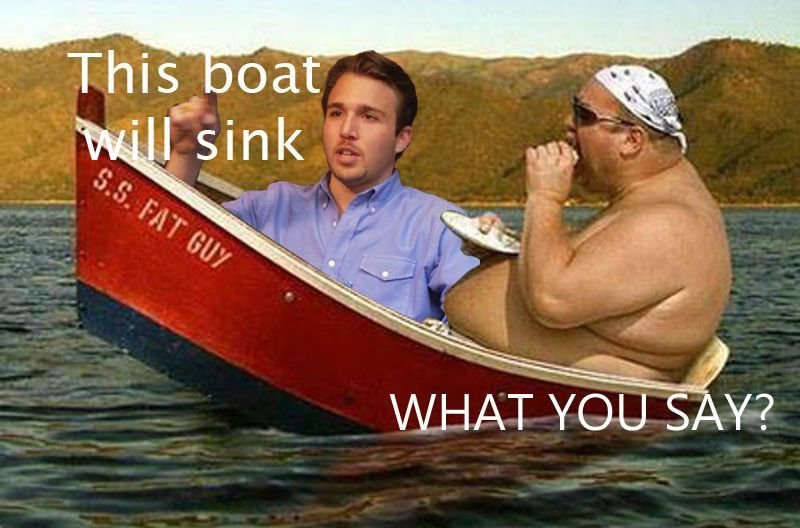 Credit @steemvest17 < give him an upvote
 "Very bad whales ate all the Steem Power burgers at the back of that boat! " -- @mindhunter
Steemians from @smooth own post tells it like it is. Steemit is about popularity NOT High Quality / Valued Content and when the 1% PoweredUp Whales post about this it's time to change the billboards, the buzz around town and retell the true story about Steemit. Bloggers you want to come here to get paid for your content GET PAID FOR YOUR POPULARITY (but first you must have mega steem power) and jump through our hoops to do that, 
https://steemit.com/steem/@smooth/voting-is-a-popularity-contest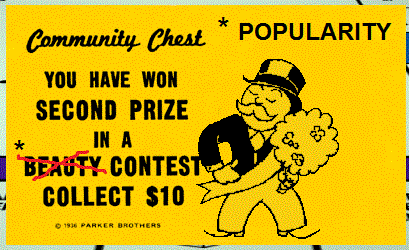 @donkey_kong 
Also I have to include on this comment page how several of these whales view women. It's not a surprise why they treated  @karenmckersie the way they did! Rude!
 " we need to sell newspapers. A story about a famine in Africa does not sell as many copies as a story about a beautiful woman (and the editor screams, "get her tits above the fold"). If it isn't popular, it won't make money. But hopefully, the more people are on here, the more interesting content and niche tags emerge to really tell life's story in different ways" @donkey_kong  (3rd comment down) Just what the steemian ladies want to know about steemit. 
Does @smooth knows what he's talking about when it comes to steemit? How many 1% agree that steemit isn't about HQ but is a popularity contest? As a woman I am glad @Ned has not taken their advise on many issues. It has to be hard for a founder to see all the madness that sometimes invades the community. YES @smooth post is an old post, but, does it ever fit today. This is not a new issue about whales abusing their steem powers it's been going on from the very beginning of steemit time.
It's the good old boy 1%ters who believe it's their very own whale contest and the control of what content gets buried, what people see, and who gets rewarded. If you dare to speak out... good luck, baby!
 DON'T BELIEVE ME read smooth's post. PLEASE READ THE POST & COMMENTS TOO.   https://steemit.com/steem/@smooth/voting-is-a-popularity-contest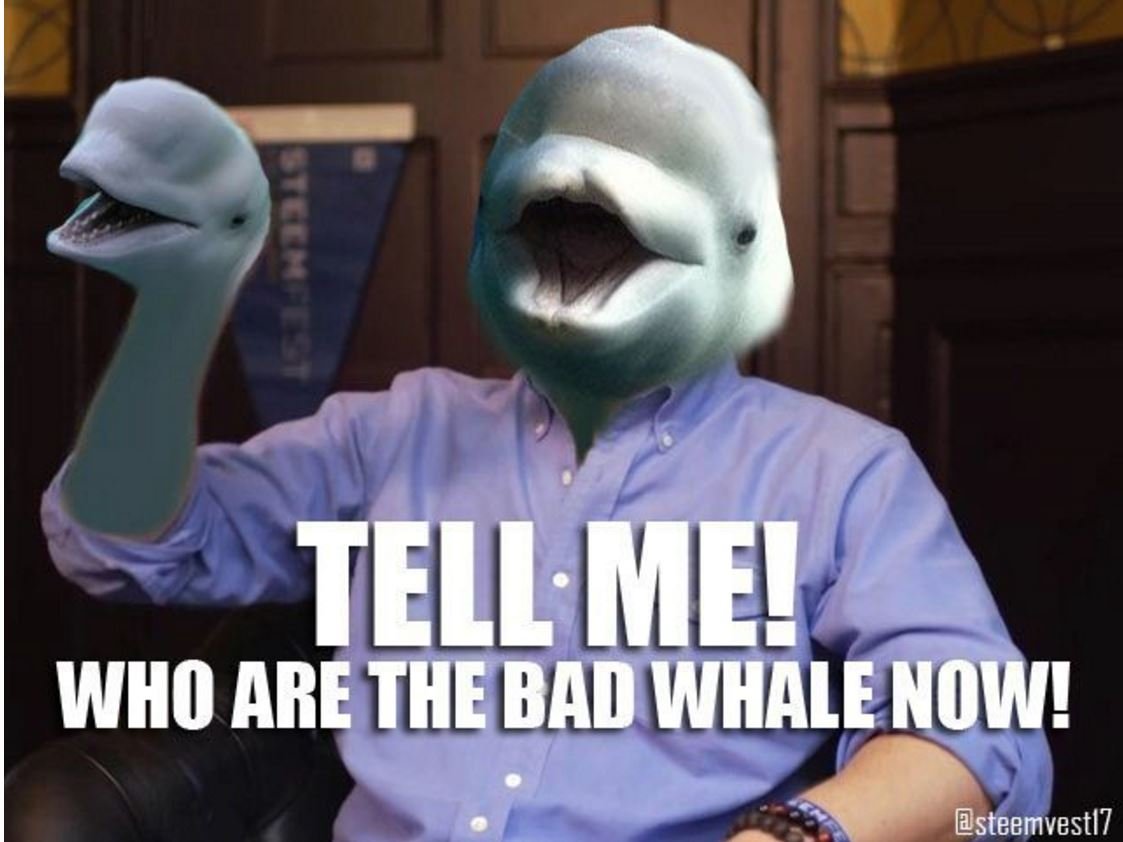 Credit @steemvest17 < give him an upvote
When I came to Steemit at the end of December, I fell in love with the Steemit Community. I wanted to learn all I could so I could tell my family and friends to join, so, I dived into Steemit > head on. Reading as many posts as I could and voting, resteeming and following. Viewing the comments was helpful.  Steemit community is what made me want to tell my world to come over and share their content and get to know the kind, creative, smart, active community I've grown to know. Steemians helping those going through difficult times was and still is a head turner for me. Unfortunately what's in the Steemit rooms is getting too smelly to ignore. They are the 1% too big to fail Whales. 
My question is why would any business want to join steemit when the majority of steem is going to just a few whales while the majority are making nothing and leaving from being ignored?
Look at the reward for this simple but clever post.
https://steemit.com/memechallenge/@kingscrown/meme-challenge-7-entry-1  < I am sure it is much more $$ now.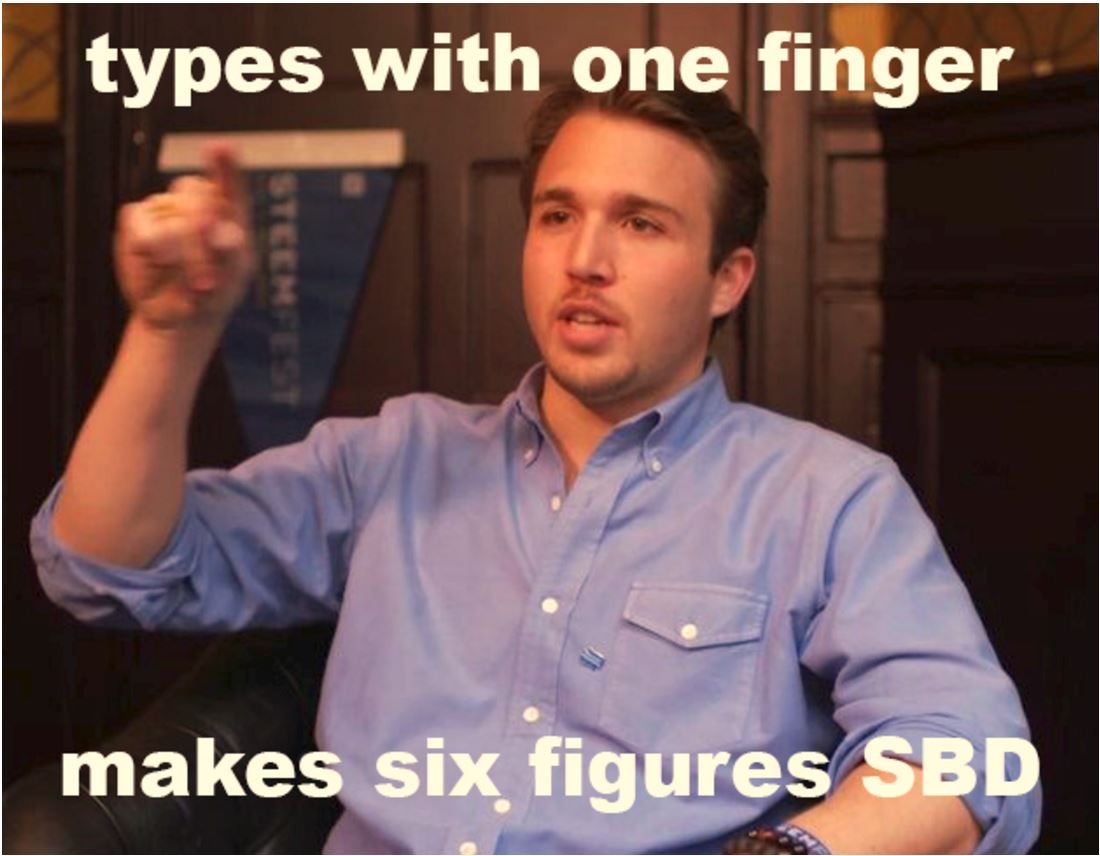 Credit: @kingscrown
Are you taking a look at the money for these post? The difference from a clever meme of @kingscrown with little text is outrageous compared to the photo manipulated post of @son-of-satire that deserves far more reward then pocket change. THIS IS JUST ONE EXAMPLE and if you look into the wallets of the high paying posts you most likely see a difference in the steem power. How can two posts be rewarded so differently?  Good old steem power voting for whales and the talented dolphins and minnows (and maybe some outside whales) get buried with pocket change. 
Can anyone say? "That's not popularity that's abuse of  power." Unfortunately this has been going on since the beginning of steemit time. Time for a change, critical mass. 
Some whales have even commented that we steemians/people can't judge HQ (high quality) works. So, I suppose out of the goodness of their hearts they control what's HQ content they vote for. Of course, it will be for whales and the peon Steemians can get to go along with it or get DOWNVOTED/muzzled.. What a great way to justify their stinking way of thinking.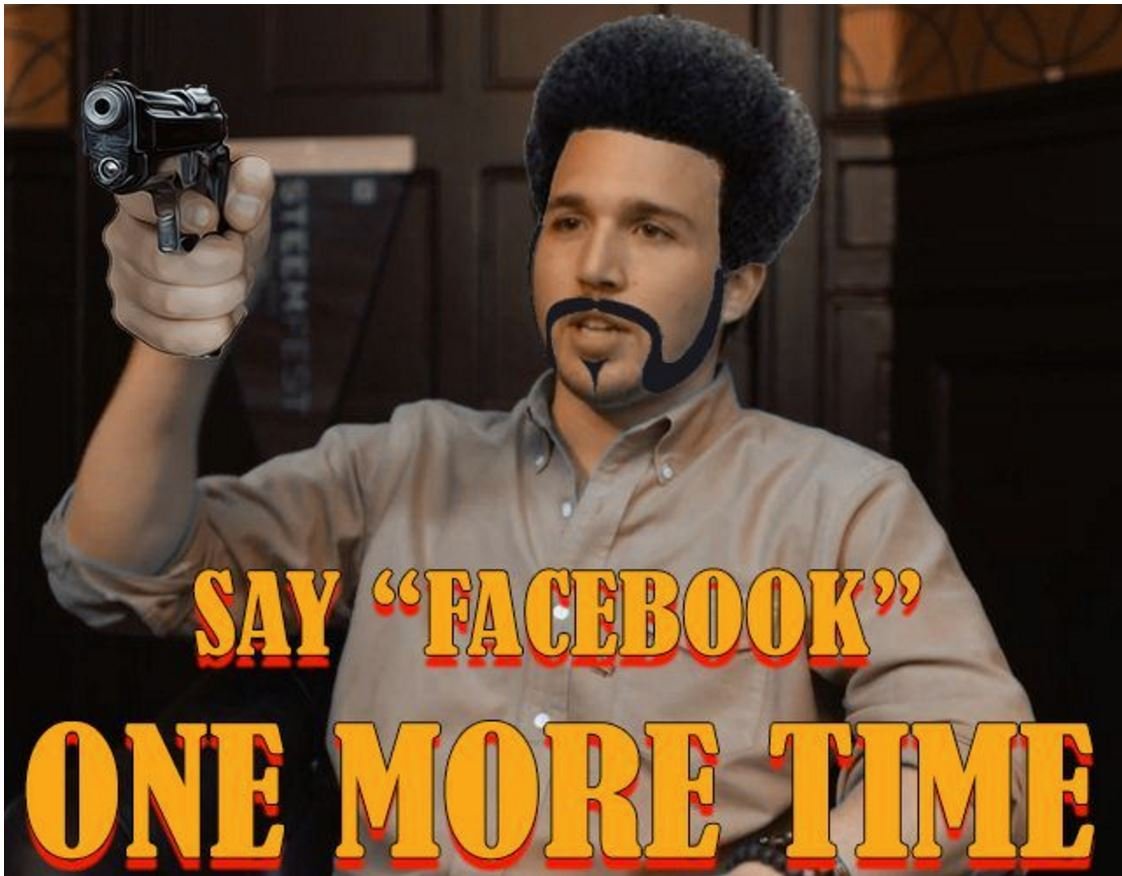 Credit: @son-of-satire < upvote this very talented artist
Once in awhile I come across Whale Flaggings, but, I didn't think much about it until @karenmckersie  an elderly steemian lady (who recently got laid off struggling to make money for retirement) got flagged by @smooth for making too much money and reaching the featured page (for the first time in her life!) My 1st thought was "Why?" Soon I found out from older posts this is all about the lowly artists feeding in the 1% whale's reward pool. In other posts I see comments mocking @karenmckersie for thinking she could earn retirement money on Steemit for her content. What a crazy thought, all the while the 1% whales make enough to support several retired people on their buddy/buddy whale votes.  This is more than disturbing, so I have to say something. If the community puts on a smiley face and let's this continue we might be able to see steemit last another year with this same old same old abuse.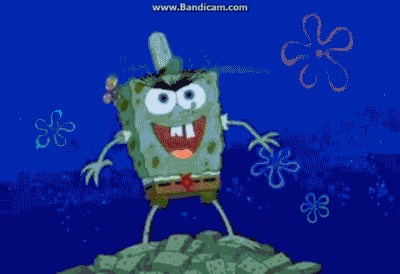 Credit: Stephen Hillenburg  American marine biologist, cartoonist, animator, storyboard artist, director, producer, and writer. He is the creator of SpongeBob SquarePants (1999–) 
A whale DownVoted my comments so steemians wouldn't see what I was saying. I AM GLAD THE MAJORITY OF WHALES ARE GOOD AND DO NOT ACT LIKE THIS. But, we all need to learn how to outplay these games. We need good whales to help the community to stop the 1% money junkies. We need to learn how to find the buried HQ content and reward and recognize them. We need more tutorials help us stop all this crazy making games and we need to keep addressing this until we see all of the community share in the rewards for their hard work. 
For awhile I thought most of the 1% whales didn't get what was happening, but when I got muzzled (downvoted) I now know that many of these 1 percenters see steemian community drinking from their reward pool. This is not a popularity contest anymore > it's abuse of steem power.
https://steemit.com/memechallenge/@kingscrown/meme-challenge-7-entry-1
 pitterpatter 58  ·  6 hours ago The good old boys making it big while other talented hard working bloggers eat for less. You have an amazing power to do good for this community not just let you and your buddies bleed this community dry. If you quit and keep your eyes shut to what is going on we won't miss you. The few whales give the majority of whales a bad UGLY name. $0.00 5 votes DOWNVOTED my comment disappears
@pitterpatter 58  ·   3 hours ago  They are so ashamed of my reply that they downvoted it. That does says a lot. $0.00  5 votes DOWNVOTED my comment disappears
@pitterpatter 58  ·  1 minute ago OMgoodness! You didn't downvote me. Thank you for showing me that the 1% few whales are downvoting the minnows and dolphins to shut up what is going on. You may be able to silence me, but, unfortunately for you it's not just me that sees the 1% trying to control steemit? This will be put on my next post and you can downvote it all you want. Other people see this going on. By the way, who ever silenced me is a bully. I can't believe you think this is OK to do to new people who want to have a discussion. But it is good I see what you few 1% whales are all about. There will be no doubt that you don't care about steemit community and only want what you want. Mark my words your day will come when you squash your last minnow on steemit. 
I know these 1% whales can at anytime bury my content. I may not get any more power, rewards and recognition but I am in full blown "I don't care what you do to me." I have nothing to lose anymore. I am starting to see how this game works. Right now, I'm making only a few cents on my content so, it doesn't matter if I make the 1% mad at what I post or comment. The 1% downvotes will NOT shut me up. I will continue to do my best and post HQ work and learn as much as I can and get to know the awesome steemit community. Let these 1 percenter whales reveal themselves tossing the minnows and dolphins around. Downvote us all you want and SHOW STEEMIT WHO YOU ARE..
The founders have given us an amazing platform to show off our talents, gifts and strengths, weakness and get rewarded and seen for it. How fortunate we all are. As a community we need to fight for one another to keep it strong like @ned and @dan have created for us. I don't know how we can change this when the few whales and the many bots keep doing burying great content. 
Once the whales and bots bury the HQ posts how do we as a community find those lost steemian HQ posts? HOW DO WE BRING THEM BACK TO LIFE? How do we give minnows and dolphins who have good content their rightful recognition/reward they deserve much like the whales earn with their HQ content. Steemians we need tutorials for all this. We need to play the steemit 1% whales game another way so we all get our just rewards
 Thank goodness for Steemit Block Chain ... IT NEVER forgets.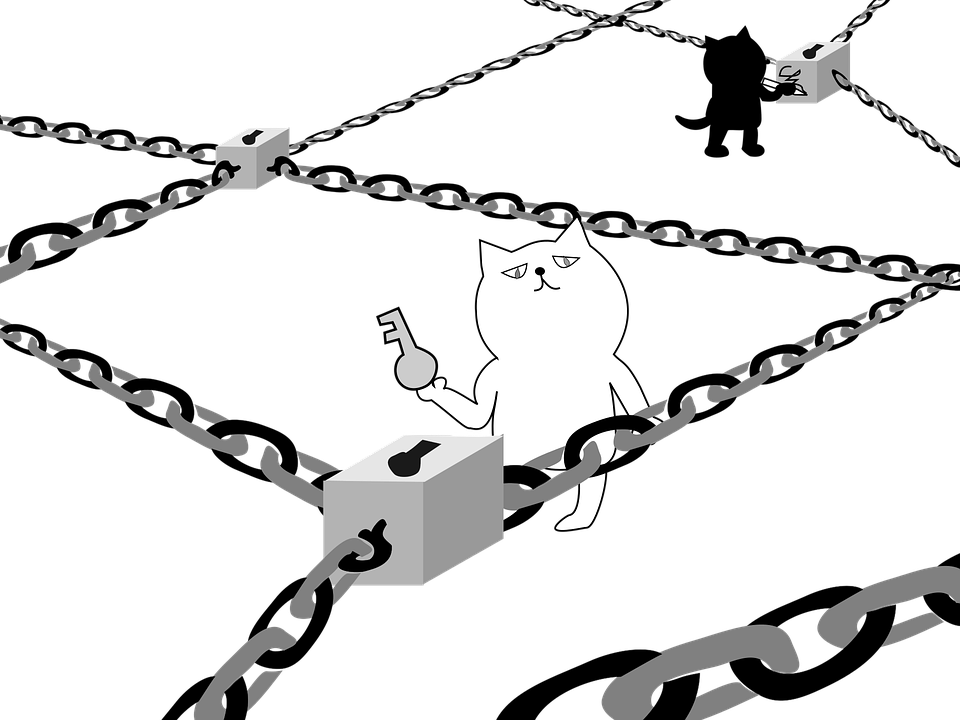 Credit: @vippero 
THANK YOU for taking the time to read this and support me. Together we can all make Steemit #1 and especially the 1% whales > because once they share the just recognition and rewards we can do anything!