SBD Pumped on HitBTC while their Wallet is Offline - What is going on?
I just noticed a massive pump of SBD/BTC on HitBTC, the Price reached 0.0018 btc, the photo below shows the Dollar Price. Their Wallet is Offline. Source: Coinmarketcap.com

EDIT: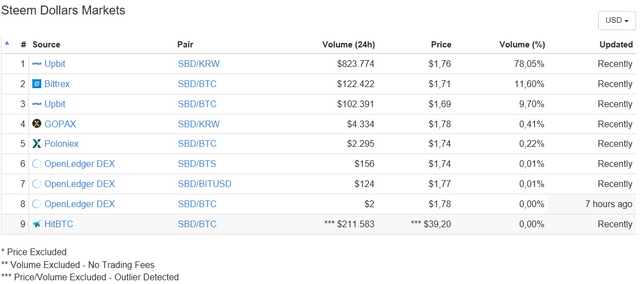 Price/Volume Excluded - Outlier Detected, because their wallet is offline.