Why its important to upvote comments on your steemit posts
Keeping posts active because they are relevant is much easier when user engagement is at its peak, relevant comments are a great way to keep a published post in the minds of readers. 
We are Steemit and we have an incentive to do just about anything on this blockchain and claim a reward for it.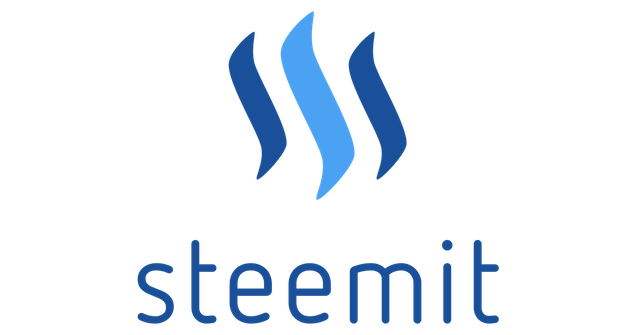 Making the best of steempower to sort comments by relevance on your posts
This is a quick step tutorial mostly for new users that will help you to user your Steempower to sort your readers comoments by order by upvoting them. Often and especially as of late our posts are being bombarded by newbie users requesting follow backs, mutual upvotes and even resteems. 
If you really are a new user to steemit check out this must read post :
https://steemit.com/steemit/@mallorcaman/for-new-steemit-users-only
So you just hit the publish button on your fresh post and likely with a couple minutes you will start to receive the first replies... 
Make sure to upvote these but there is no need to spend 100% of your voting power this you must determine by the relevance and quality of the reply that your post receives.
Here you can see me using the sliding upvote bar to determine how much steempower I will use to upvote this comment.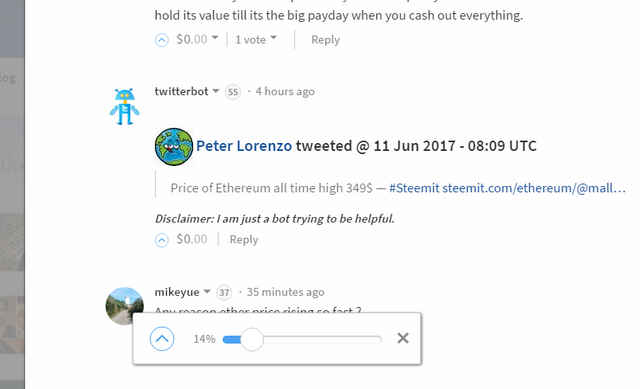 Why its important to upvote comments on your steemit blogposts
It gives your readers an added incentive to interact with your post, they see that you are upvoting comments and probably noticed that longer better quality written replies receive a larger amount of revenue than short thanks great post replies. This will ensure that people will make a bigger effort to write relevant quality comments to your post.
As an experiment I am going to judge every comment on this post with the uttermost care to ensure that the best comments stay on top, of course Steemit is a true decentralized democratic system where upvotes count towards decisions and Im just one person with a 0.21$ comment upvote and many others have much larger voting power than myself so its not going to be a biased centralized decision but a concensus. I urge you all to engage in comment writing in this post and make sure to read and upvote any other bloggers that are voicing an opinion regarding this to make sure that the best comment stays on top.
Great post by @klye yesterday with a comment contest as well =
https://steemit.com/money/@klye/wow-i-can-upvote-a-usd0-000-value-comment-to-usd0-700-now-come-join-this-post-for-tip-wars
Hope you enjoyed reading this post if you wish to retweet click the link below, all upvotes, follows and comments greatly apreciated as always, wishing you all a fantastic Sunday!
https://twitter.com/mallorcaman/status/873875907949326336