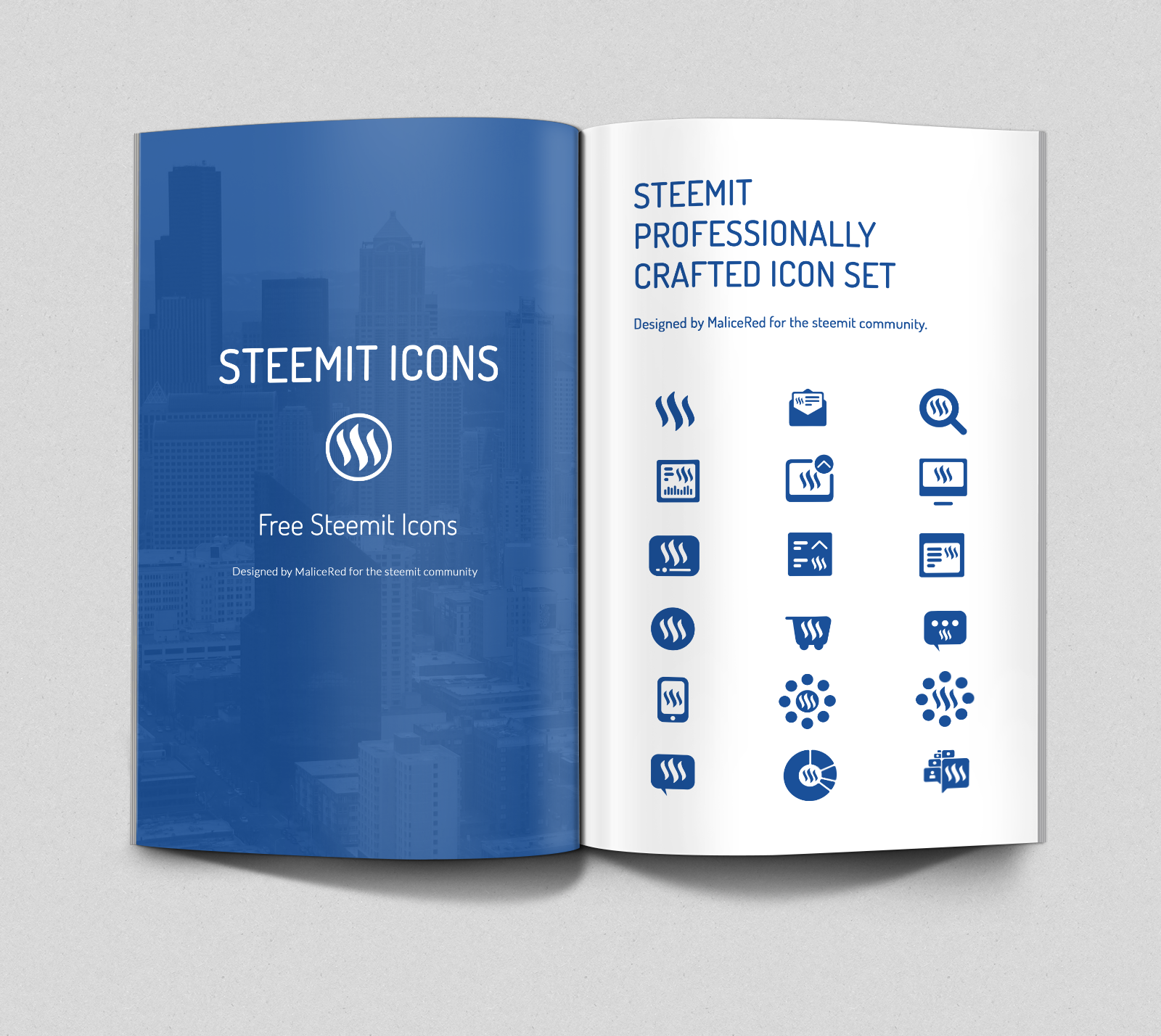 Happy Monday guys! It's time to unveil something that I've been working on for some time. Remember when I said that I was going to be shifting my efforts on contributing to the Steemit community as a whole? This is some of that.
18 icons with some serious steemit flavor!
Towards the bottom, I'll upload the source, PDF, PNG, SVGs along with the mockup that I used.
THESE ICONS ARE FREE TO USE, YOU ARE ALLOWED TO USE FOR PERSONAL AND COMMERCIAL USE.
No credit attribution required. If you need to use these, please do so. These were designed for you!
Use them for your web development projects. Use them for your personal Icons. Or perhaps an interface for all of you developers out there. Or maybe you want to make some promotional graphics for steemit? Use these!
Depending on how well this post does, I may release more and more Icons. No point creating something that no one uses! If you know what I mean?
Eitherway, I hope you guys are happy with my submission. I will be releasing more community content depending on how these posts go.
Also, please check out my other community submissions:
Wallpapers!
Cleaned up Steemit Vector Logo
All support is greatly appreciated and sorely needed. Your upvotes, resteems and follows help make these community submissions possible.
Files!
Mockup: .psd // .png
Icons: .ai // .pdf // .svg // .eps// .psd
Individual Icons: 128x128