Magic Dice v1.1 - More features - Promote Magic Dice and win 100 STEEM!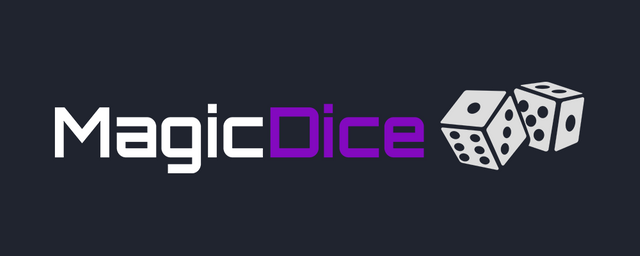 Magic Dice is a transparent and provably fair dice game on Steem. The game launched last week and has been very popular so far. Over 29000 bets have been placed, with more than 78000 STEEM and 6000 SBD wagered. There was zero downtime since the launch and not a single missed payout or complaint.
If you haven't tried the game yet, go to https://magic-dice.com and give it a try. If you want more information about Magic Dice, read our introduction post.

Improved Bet Overview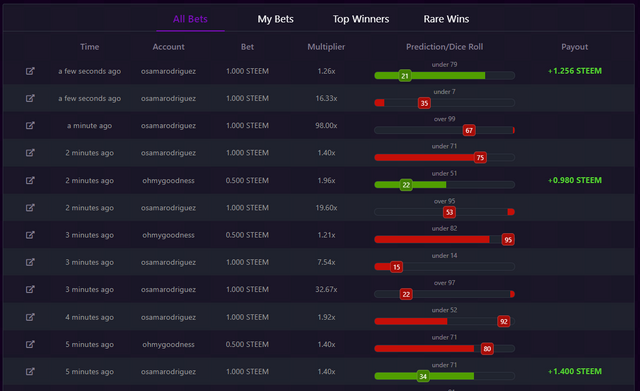 We have improved the bet overview on Magic Dice. The dice rolls/predictions are displayed with range bars. The Top Winners tab now shows the correct top winners based on amount won, not just on payout. Only the top winners of today are shown. There is an additional tab "Rare Wins" which shows the lucky winners of today.

Bet Detail Dialog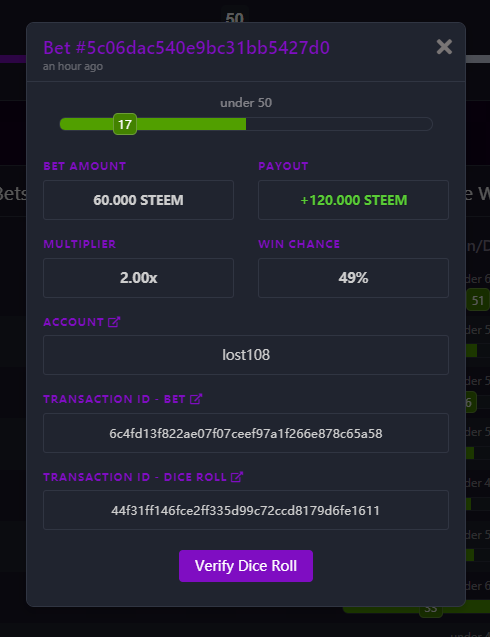 There is a new bet detail dialog. You can access it when you click on a bet in the bet overview. The bet detail dialog shows all relevant information for a bet/dice roll. When you click on "Verify Dice Roll", you are able to verify how the dice roll was calculated.


High Risk, High Reward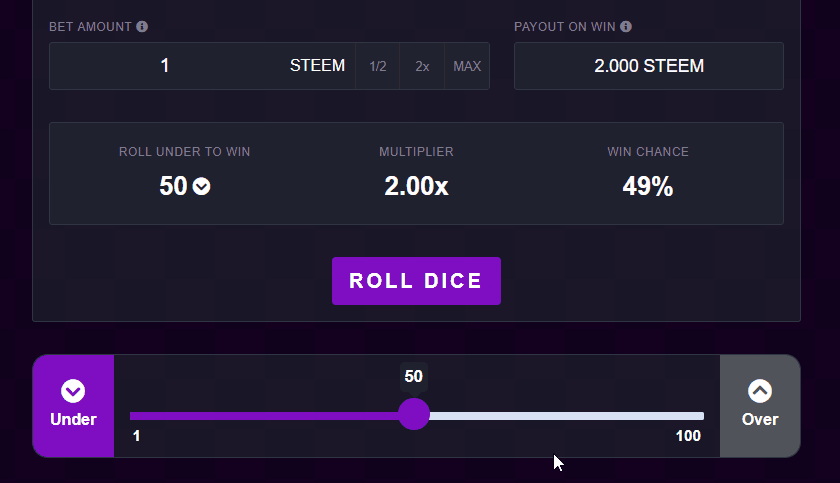 We have increased the prediction range for dice rolls. You are now able to place bets from under 2-95 or over 6-99 with a multiplier up to 98x! Higher risk and higher reward.

Promote Magic Dice and WIN 100 STEEM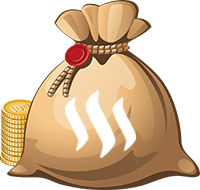 We are currently working on our affiliate program to reward our community. Until it is finished, you can win 100 STEEM by promoting Magic Dice on Steem. Create a promotion post for Magic Dice and write about what you like about Magic Dice. Feedback is welcome as well. The top two posts with the most engagement (upvotes, comments, resteems) will receive 50 STEEM each. Post the link to your post in the comments and use a "magicdice" tag. We are going to select the winners in 7 days.

Play responsible and don't overindulge. If you have some questions, join our Discord channel or leave a comment. Resteem this post and follow us on Steem to support Magic Dice.


If you reside in a location where gambling over the internet is illegal, please do not click on anything related to these activities. You must be at least 18 years of age to click on any betting or gambling related items even if it is legal to do so in your location. Recognizing that the laws and regulations involving online gaming are different everywhere, readers are advised to check with the laws that exist within their own jurisdiction to ascertain the legality of the activities which are covered. The games provided by Magic Dice are based on blockchain, fair and transparent. When you start playing these games, please note that online gambling is an entertainment vehicle and that it carries with it a certain degree of financial risk. Players should be aware of this risk, and govern themselves accordingly.