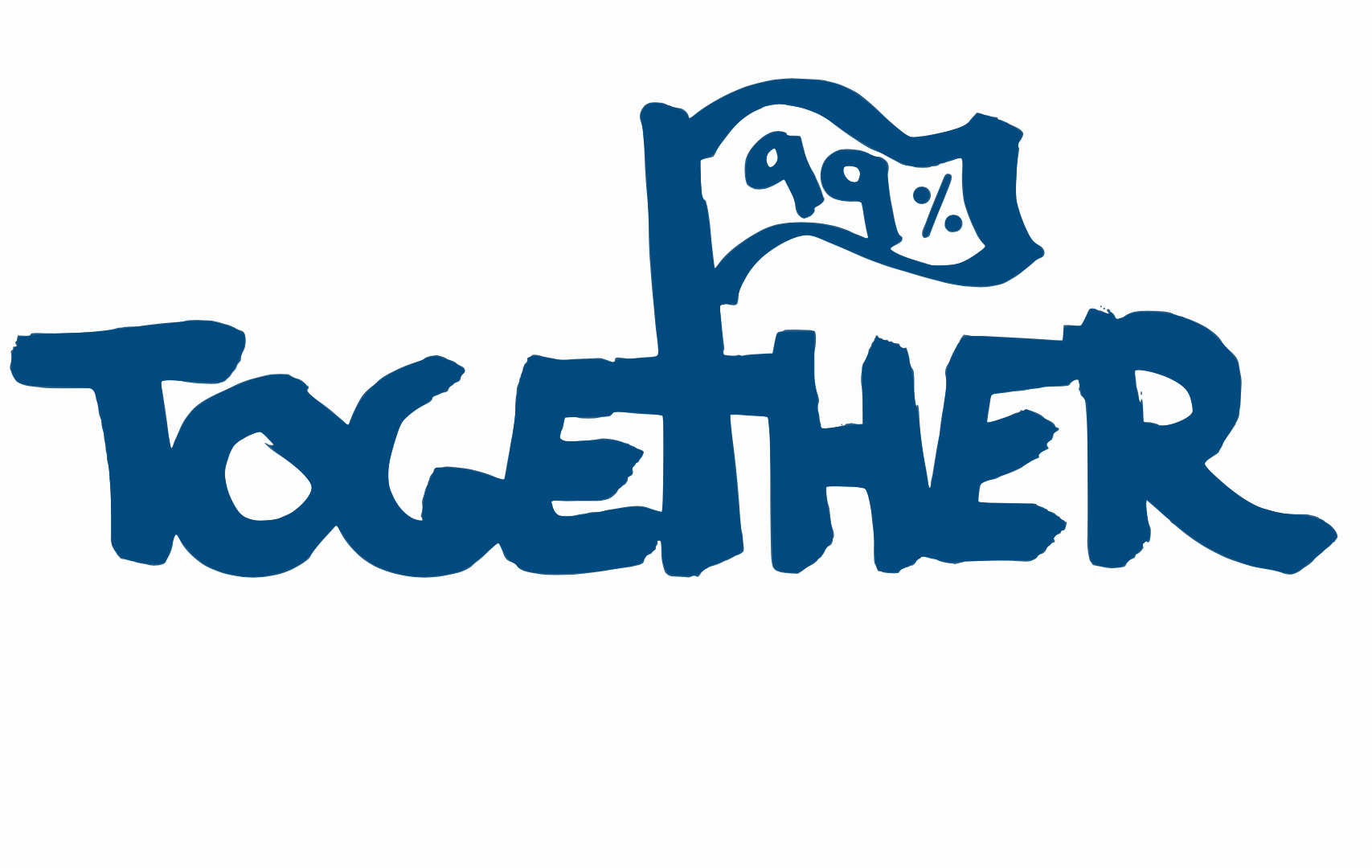 Hello to all dear friends of steemit, my name is @jacksartori and today I am going to post about Steemit Community
What I think about steemit.
Many people tell you that Steemit is a social network where people express their creativity through the publication of articles, photos, videos .... Nothing more true.
However I tend to see Steemit as a great opportunity . In just 18 months the platform has gone from 0 subscribers to over a million and every day thousands are the people who sign up. Each of them has a story to tell but, often, many of them can not make their voices heard because of the lack of support.
In fact as you can see from the @arcange data most of Steemit members are minnows but there are many inactive accounts.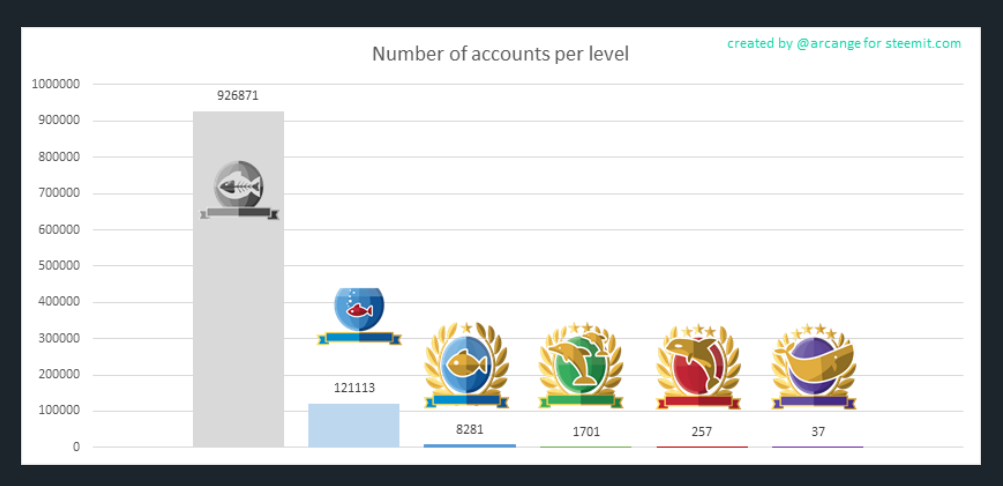 Source
User retention is very important because more people actively use the platform, the financial results will be better.
In fact, using the words of @muratkbesiroglu
80% of the company's future income is derived from 20% of the current users.
Increasing customer loyalty by 5% increases revenues by 25% to 95%.
The cost of new user acquisition is 5 to 25 times higher than the cost of existing users.
68% of users leave existing platforms thinking that they are not different from others.
Source
Why don't people use steemit more often?
In his post @muratkbesiroglu indicates what could be the reasons because users do not use steemit more often (price decrease of the steem, very complex environment, the quality of the post is not at the desired level...) but personally I would like to add the "money".
Many users when they register on this platform spend hours to write a good and interesting post and often their work has very low rewards and this causes to them a lot of frustration.
Many other times, I see a shit post (maybe a picture with two lines of description) that has earned a lot of money.
This creates a system that favors those who have money (to invest in bots) and disadvantages those who write quality content and new users, thus eliminating almost all the seeds that would later become valuable contributions in this platform.
Help each other
Fortunately, there are those who seek quality content in the middle of this "sea" of posts, helping and supporting them. Just to cite a few examples, I know 4 large communities that have this goal and are: @adsactly, @steemstem, @minnowsupport, @curie.
However, today I would like to focus on two other projects born from the idea of helping and promoting quality posts and growing the steemit community and are: @yoo1900, @steempostitalia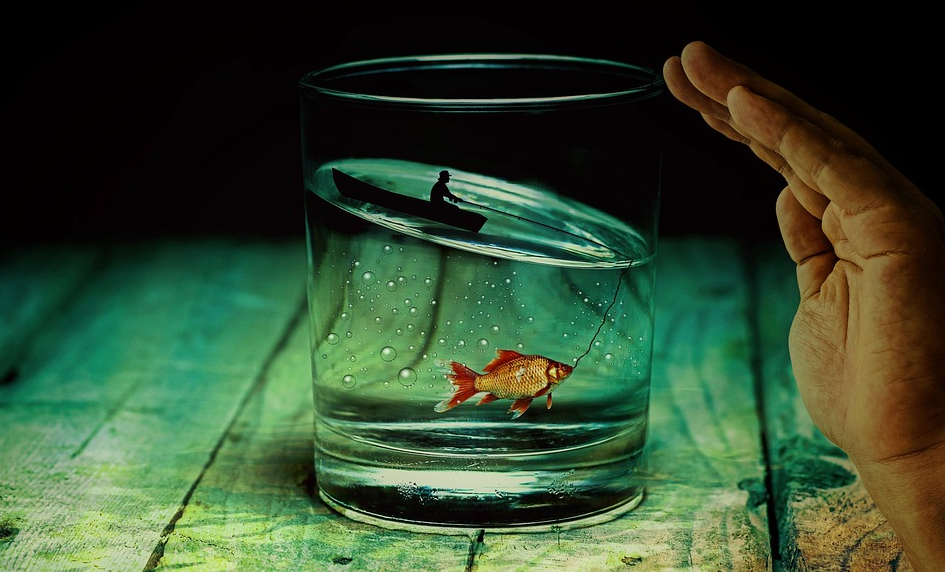 Every day @yoo1900 creates a contest in which users can insert in the comments the link of their post, what they like and that makes them proud to be part of this Steemit community. He reads them one by one (everyone will have the opportunity to be heard) and 4 people who have written the best post of the day (quality and content), will receive a vote between 20% and 50% of his voting power.
The purpose of this competition as @yoo1900 says:
Is in order to promote quality and good content on Steemit.com.

I discovered this community a few months ago and I must say that it helped me a lot. To become part of this community, you must be Italian or speak Italian and take a test of how steemit works. Once you pass the test, you will receive, for each quality post, the vote of all users who follow the main account trail. Every day the @steempostitalia account rewards the best posts for each category published by its members. Here you can find an example.
The purpose of @steempostitalia is:
Promote growth and stimulate user activity, mutual knowledge and the birth of new projects that, through the Steemit platform, also interface with the outside world.
Give back to the community
In the world of steemit witnesses are very important, in fact, it's they who through the production of blocks allow steemit to work.
Witnesses are voted and chosen by the community as trusted members and because they contribute positively to Steemit. For this reason their commitment is rewarded with Steem Power for each block created.
Thus, witnesses have great responsibilities and as Spiderman says:
With great power comes great responsibility.
So it is discouraging to see "someone" fills his pockets with money by selling his upvote rather than promoting quality content and helping newcomers.
It's important to give back to the community and thanks to your help, many more people will be able to say I'm here too.
Thank you for reading my post and for your support.