Unlimited Free Auto-Upvotes with SteemAuto and More!
Today, I'd like to show you a new Steemit tool that will help you get unlimited auto-upvotes for free to your favorite authors and also has a few other cool features.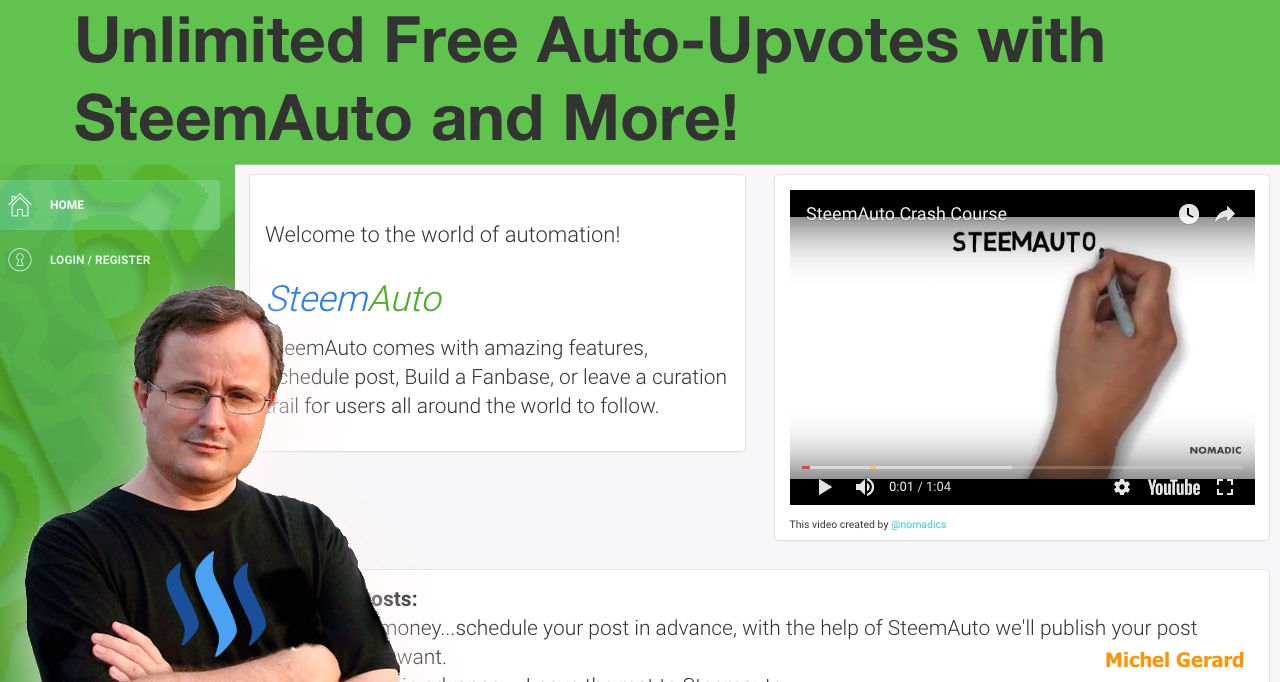 This tool is SteemAuto that you can find here: https://steemauto.com
Unlimited Free Auto-Upvotes with SteemAuto and More!

This is an explainer video that will show you what you can do with SteemAuto.
The main features of SteemAuto by Steem Witness @mahdiyari are: Fan base, curation trail, post scheduling, comment upvotes and claim rewards.
In order to register for the free service you will be asked to send 0.01 SBD to @steemauto, and then you have access to the tool. It will go through SteemConnect for registration and then they SteemAuto will use your posting key.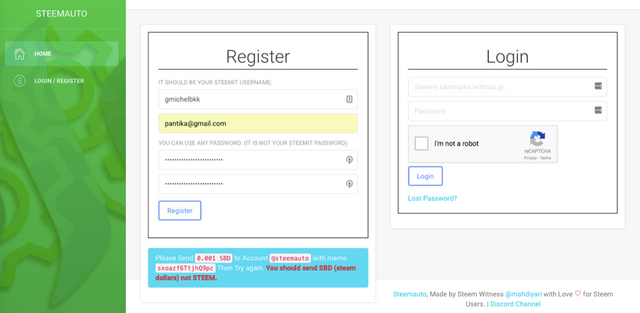 I am not going to do a step-by-step tutorial here, but just explain the different features you have.
Fan Base
You have the top authors, then you can search for any user and set an auto-upvote for them.

You can set the vote weight, time to wait, then disable or enable.

This is quite similar to other auto-upvoters, except that it is free and unlimited.
Curation Trail
You can follow a Curation Trail and upvote the users another user is upvoting.

I am following @qurator and I am set to upvote all the posts that they upvote, with a 3% vote weight. We are 11 users on that trail and you can also set your own trail. If you do join, you can join my @gmichelbkk trail and upvote automatically all the posts I upvote.
Post Scheduling
I haven't tried this feature yet, but it is very useful. Just put your title, tags, HTML or markup text and schedule.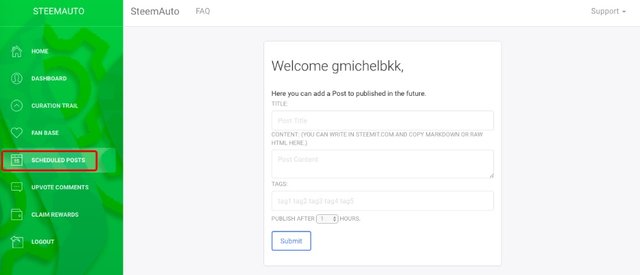 You can schedule up to 100 hours in advance.
Comment Upvotes
I haven't tried this feature either, but I'm very excited to try it.

That's the best way you can upvote comments on your posts if you do not have time to do it manually.
I suggest you try it in moderation and adjust the vote weight, so you don't use too much of your voting power,
Claim Rewards
I have set this up and this is great.
When you receive rewards, you have to click on the "Claim" button in your wallet page in order to get your Steem and SBD go in each wallet. It's automatic with this feature.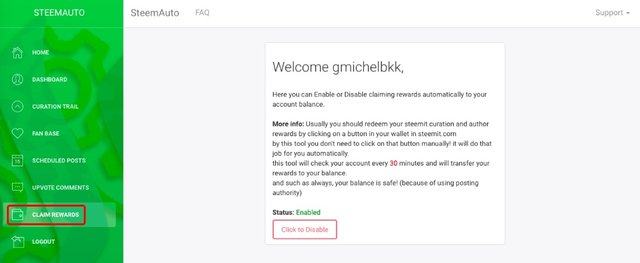 No need to click on the button anymore, every 30 minutes, your rewards will be claimed for you.
That what it did for me.

I hope that you will find this post and the tool useful.
Would you upvote this post and follow me for more because this will encourage me to write more posts like this one?
Would you please help @jerrybanfield become a top 20 witness because you can help funding projects to build Steem as explained here? Vote for jerrybanfield as a witness or set jerrybanfield as a proxy to handle all witness votes at https://steemit.com/~witnesses. Read the 5 reasons why I'm voting for Jerry Banfield as a witness and how to vote in my post.
Michel Gerard