Search Steem with AskSteem!
Are you tired of using the Google custom search on Steemit, which rarely gives you the results that you expect to find? I am glad to share with you today an alternative that I have just found and that you may like.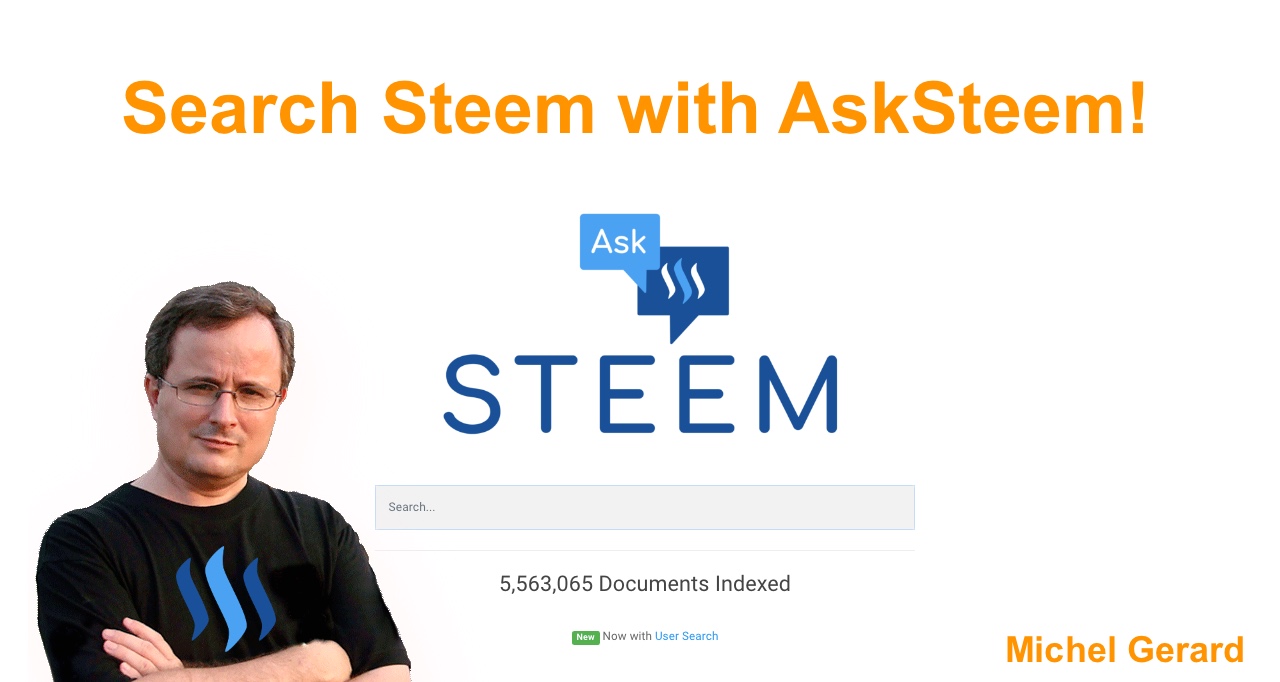 It is an app made by @thekyle that indexes all Steem documents and present you with results free of ads. The app is "AskSteem" that you can see here: https://www.asksteem.com 
Search Steem with AskSteem!

When you want to search for something on Steemit, it is very difficult to really find what you are looking for and results look like this.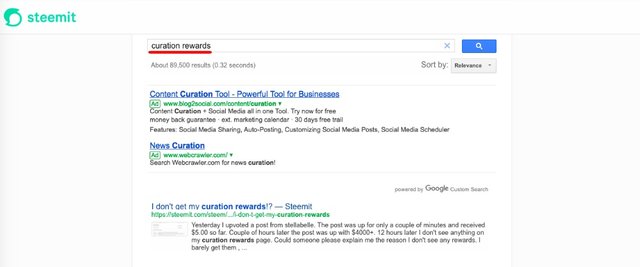 You first have the ads and then your results. I personally have been frustrated each time I tried to use it.
If you go to AskSteem, it is different.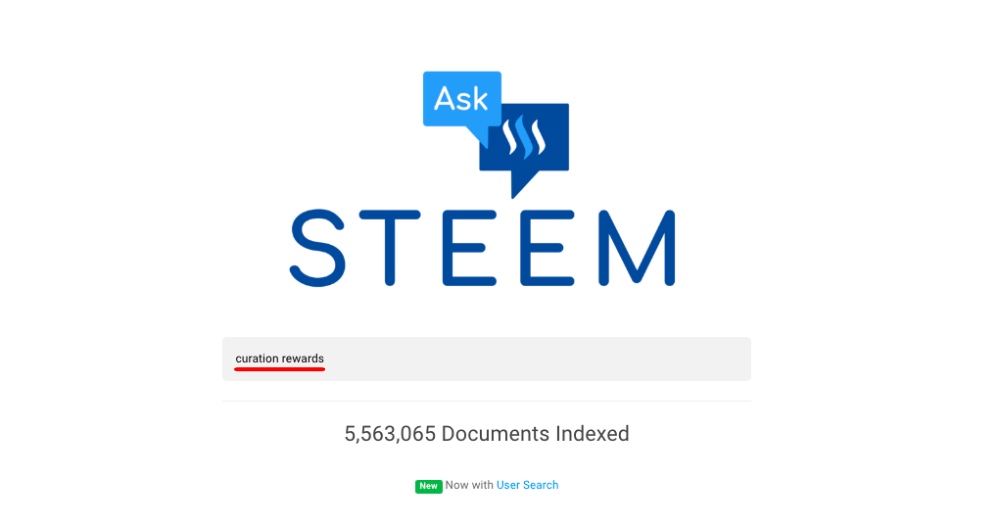 You can type your search and the results will show like this.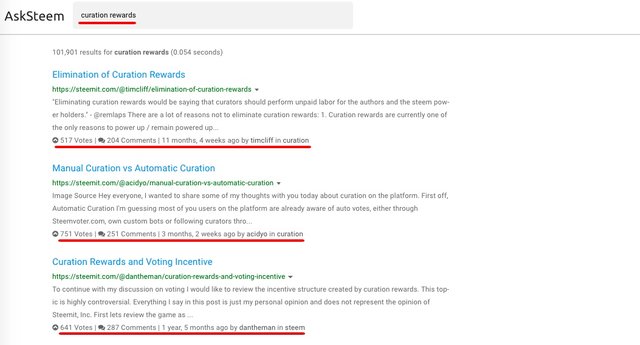 Insn't that beautiful? No ads!
You can see that it is built for Steem as it shows the number of upvotes, comments, age of the post, author and even the tag.
You can click on the author link and it will show you all their posts.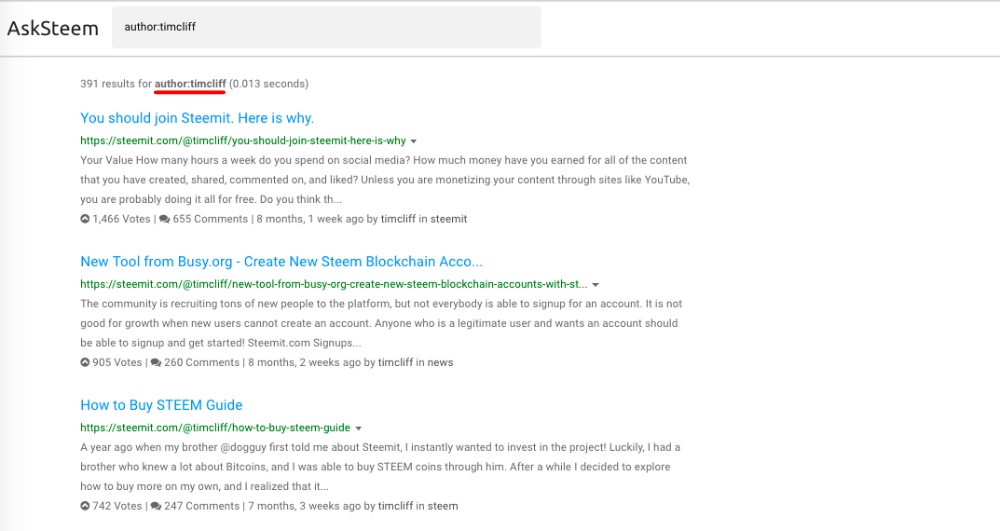 You can click on the tag link and it will show you all entries for that tag.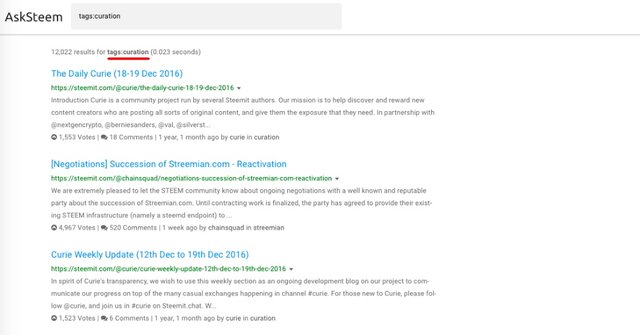 You can also search by username.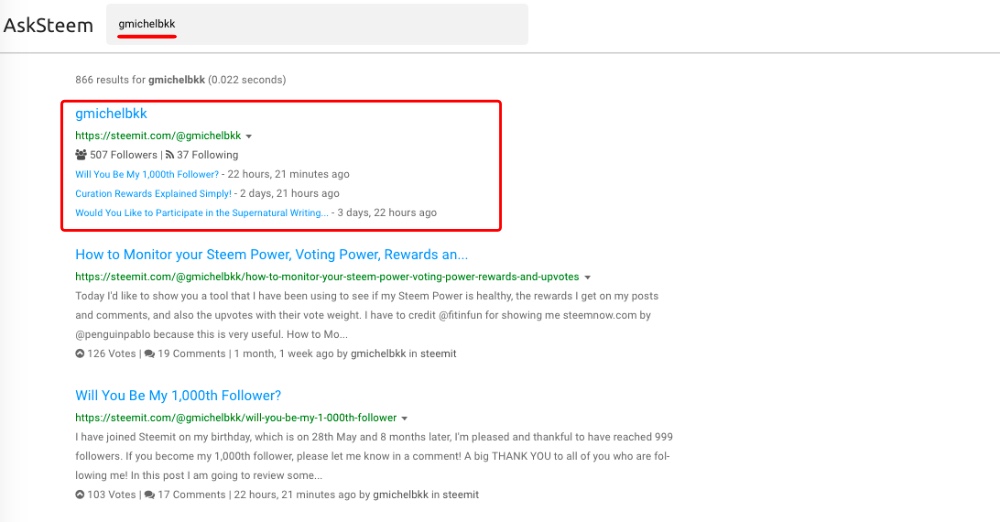 The only issue with the result is that the number for followers and following is not up-to-date and that is because not all of them have been indexed yet.
When you click on the followers link, you get this.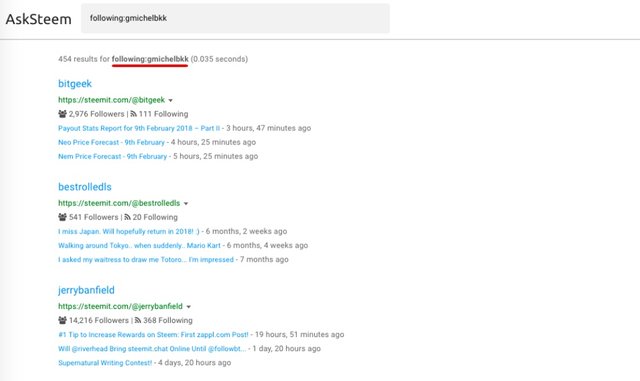 Are you starting to like it?
There is more...
You can also use a lot of query syntax like in Google, but for Steem.
AskSteem Search Syntax Review