Receive Awards for your Achievements on Steemit!
Today I'd like to show you an app that I have been using since I started on Steemit. Maybe you know about it or maybe not, but I'm sure you will enjoy seeing it.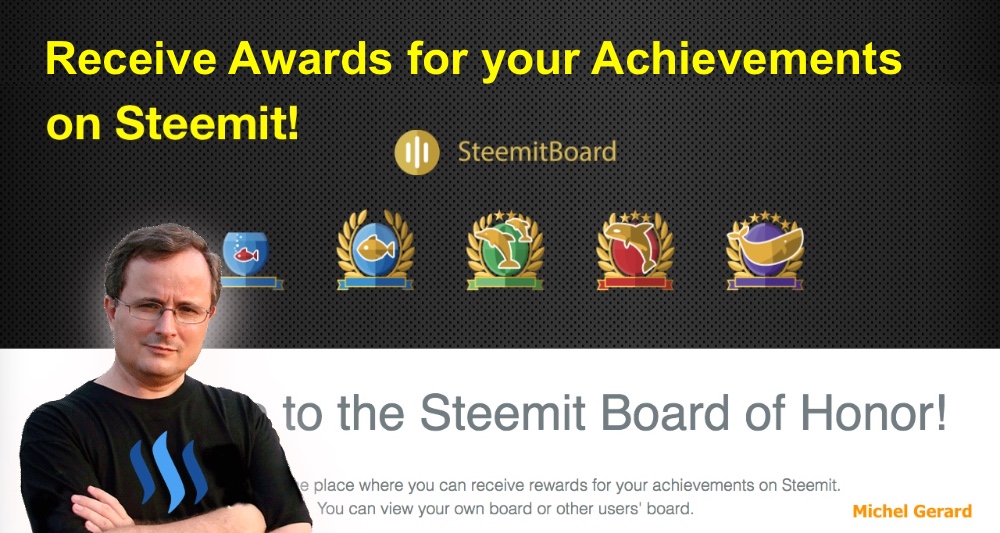 The app is called SteemitBoard and created by @arcange. You can see it here: http://steemitboard.com
Receive Rewards for your Achievements on Steemit!

This is a very fun app where you can visualize your progress on Steemit. When you go to the home page, you first enter your username to see your rewards.


If I enter my username, this is what you see.
First it shows you if you are a fish, a dolphin or a whale!

Then you have your number of posts and comments, and the average of upvotes per post at the left.
At the right, the total post rewards and the average.
Then you have a board with your awards that you will see progressing.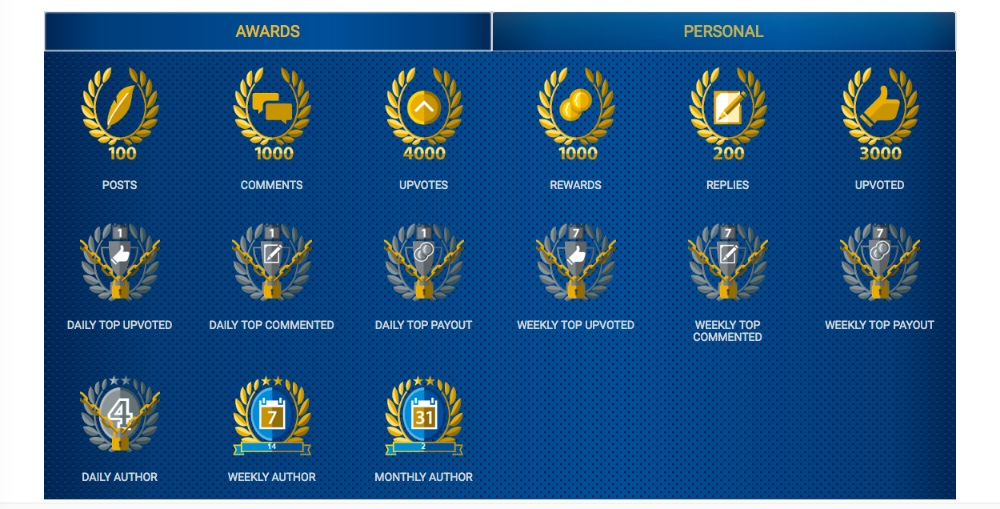 When you are starting, it is encouraging to receive these different awards.
Then, you have the awards in progress and see where you are from your next awards.

You can also check the awards for other people on Steemit and this is what I see for @jerrybanfield. 
As you can see the color is different and he is a dolphin.

Quite a few awards here.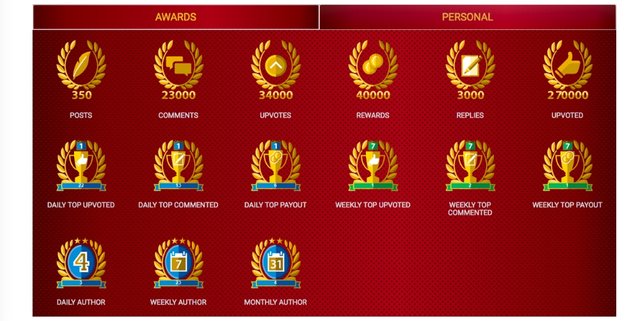 There is also a section that is more personal.

SteemitBoard will also post comments on your posts when you get a new award.
If you really like it, there is also a Chrome extension that you can install.

Now, when you are on any blog on Steemit, you can click the icon and see the SteemitBoard for that user.

I hope that you enjoyed reading this post and that you will have fun using SteemitBoard.
Would you please help @jerrybanfield become a top 20 witness because you can help funding projects to build Steem as explained here? Vote for jerrybanfield as a witness or set jerrybanfield as a proxy to handle all witness votes at https://steemit.com/~witnesses. Read the 5 reasons why I'm voting for Jerry Banfield as a witness and how to vote in my post.
Michel Gerard