Check Out your Upvote Stats with "My Steemit Friends."
Today I'd like to show you a useful Steemit tool to help you see your upvote stats. When you receive votes on your posts and comments, you see on Steemit who the first 20 voters are, but you can't see how much they have contributed to you. You also don't see on Steemit how much you have contributed to a particular user.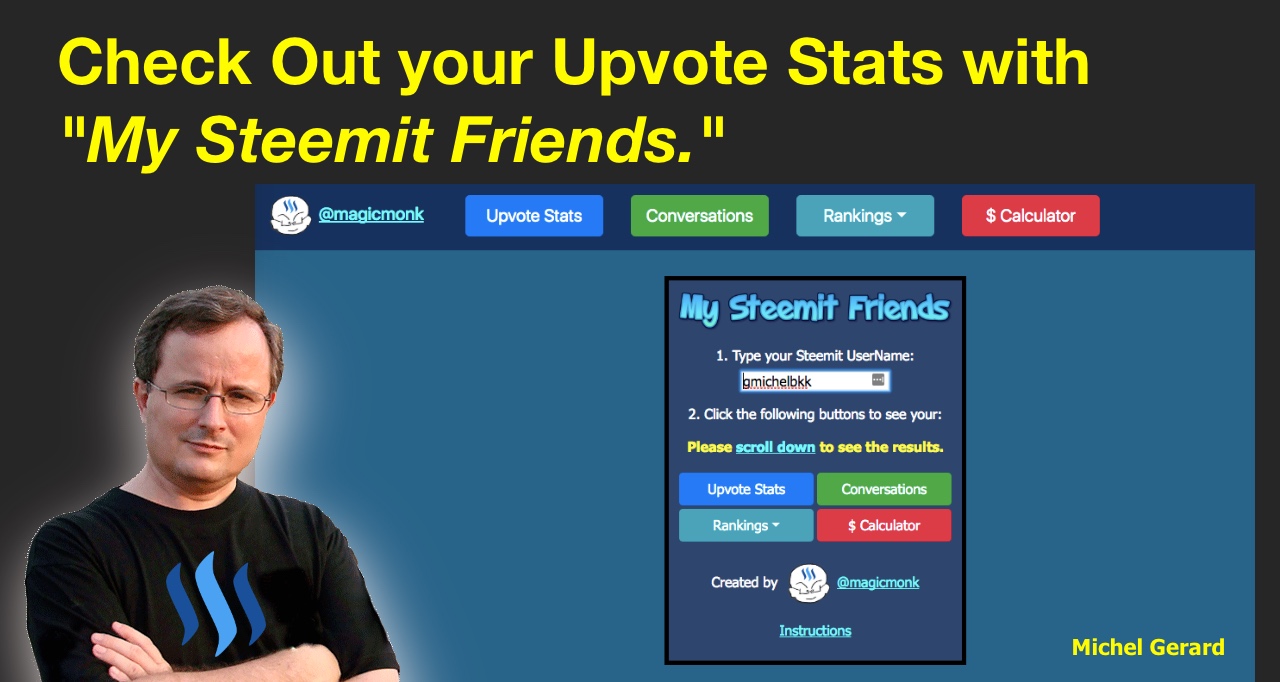 The tool is My Steemit Friends by @magicmonk and you can do several things with it, but in this post, I'm going to show you the upvote stats. You can access the tool here: http://mysteemitfriends.online
Check Out your Upvote Stats with "My Steemit Friends."

The first thing you have to do after going to http://mysteemitfriends.online is to enter your username, or someone else's that you want to check out, and then click "Upvote Stats."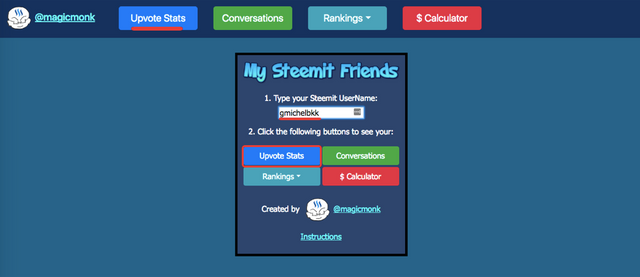 The results will show below, so scroll down a bit to see them. You will see default results from a date range, but you can change this immediately.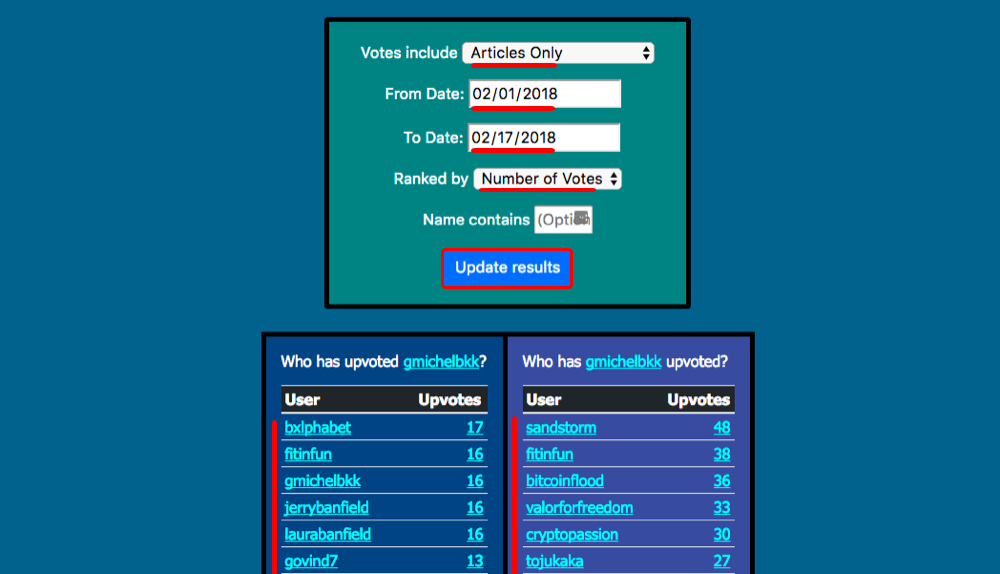 In this example, I selected this month, only articles and number of votes.
You can also search for "Articles and Comments" together, total weight, SP x total weight. After you have made your choice, click "Updates results."
When you click on one of the numbers, like I did for @qurator, you will see the total of their contribution to you.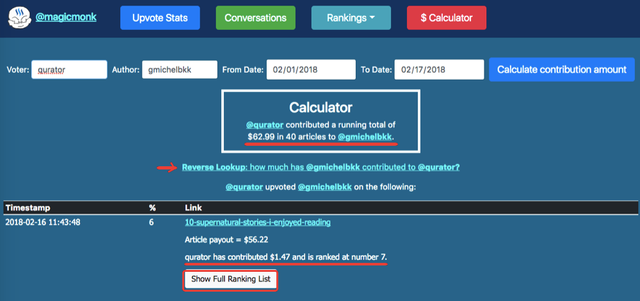 I see that they have contributed $62.99 in 40 articles. 
There is also the list of the posts they have contributed to and how much.
You can show the full ranking list as well using the button.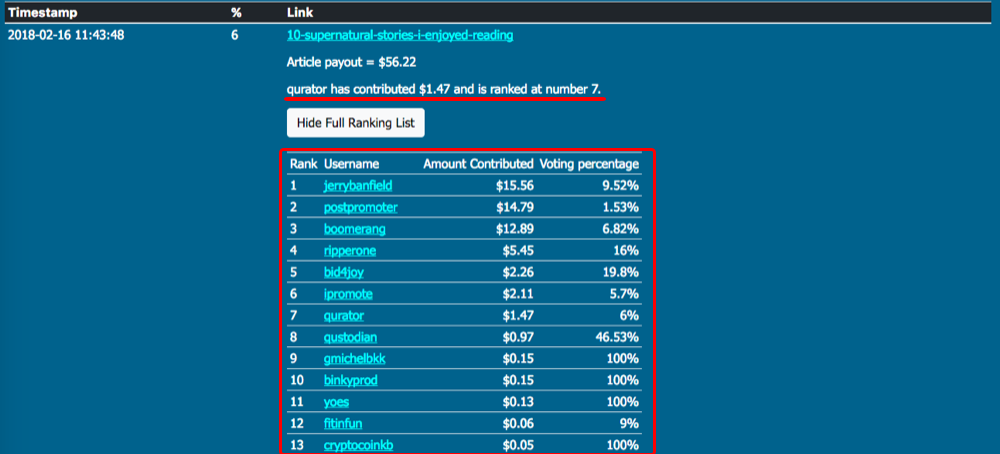 Now, we can see the vote weight of each user and the corresponding amount in US dollars.
If you click the "Reverse Lookup" link, you can see what you have contributed to them.

At last, when you click on a username, it will show 3 options.

You can see the user's Steemit profile, their My Steemit Friends profile, or the "Conversation Record" of the conversations you had with them.

There is a link to go to the comment on Steemit for each entry and this is very useful.
I hope that you enjoyed reading this post and that you will give My Steemit Friends a try. Let me know what you think of it in the comment area.
Would you upvote this post and follow me for more because this will encourage me to write more posts about Steemit tools like this one?
Would you please help @jerrybanfield become a top 20 witness because you can help funding projects to build Steem as explained here? Vote for jerrybanfield as a witness or set jerrybanfield as a proxy to handle all witness votes at https://steemit.com/~witnesses. Read the 5 reasons why I'm voting for Jerry Banfield as a witness and how to vote in my post.
Michel Gerard