A Tool to Monitor your Reputation, Voting Power and Steem/SBD Prices.
Today I'd like to show you a Steem tool that is very simple, but very useful if you want to monitor your author reputation, your voting power, and the current price of Steem and SBD.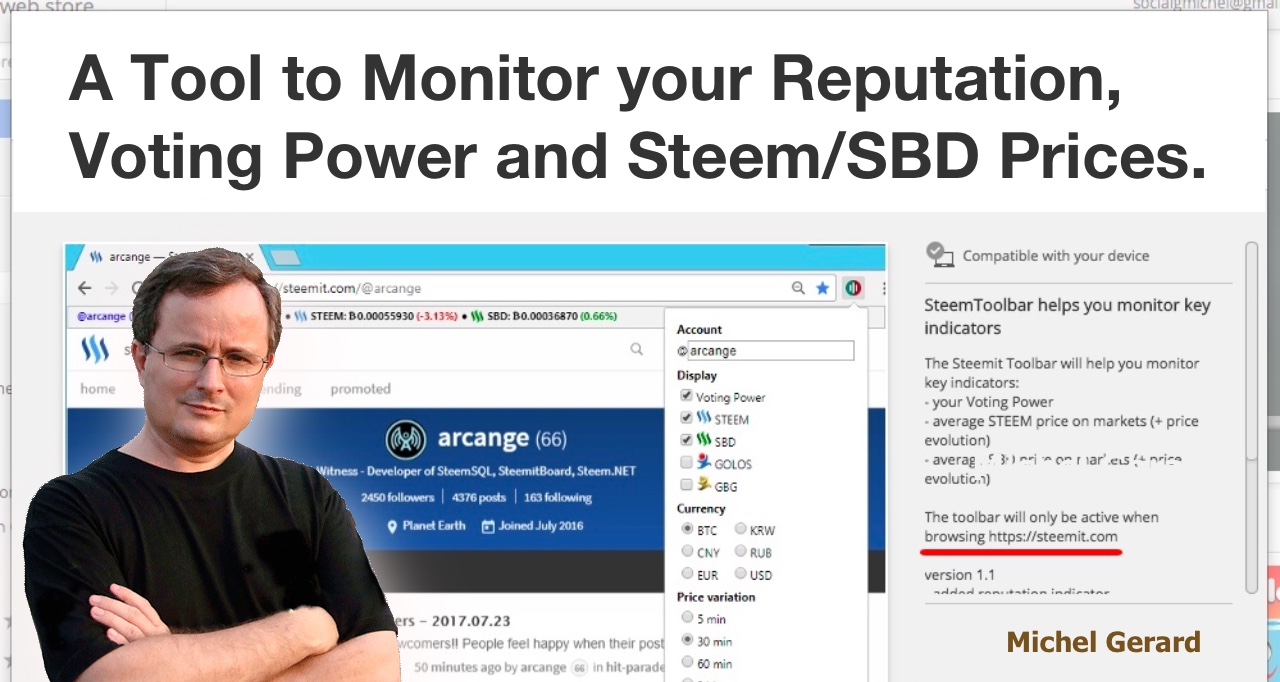 There are websites where you can see all these things, but what about having everything in one place?
A Tool to Monitor your Reputation, Voting Power and Steem/SBD Prices.
This tool is a Chrome extension made by @arcange that loads a toolbar only when you are on Steemit.com. It is called SteemToolbar and you can install it from the Chrome Webstore.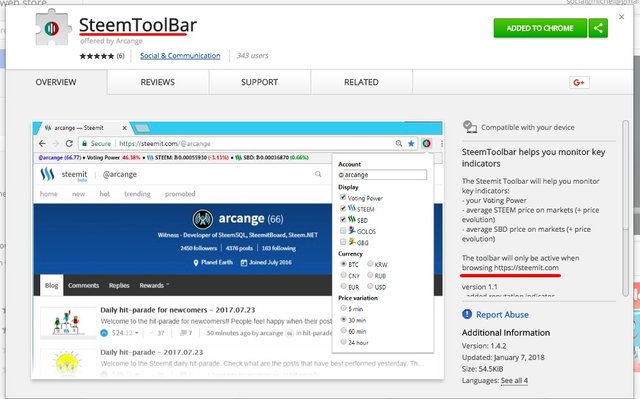 The Steemit Toolbar will help you monitor the following key indicators:
- your Author Reputation
- your Voting Power
- the average STEEM price on markets (+ price evolution in red or green)
- the average SBD price on markets (+ price evolution in red or green)
The toolbar will only be active when browsing steemit.com, which is pretty handy because you don't necessarily need it when on other websites.
This is how it looks like for my account.

The first thing you have is your username in blue with your author reputation. This is very useful to see how much more points you need to get to the next level. I was at 59.89 when I installed the toolbar and saw it go to 60. 
Then you have your Voting Power, and that's I think, the most useful value to have an eye on, so you can be careful not to go too low.
Your Voting Power is green if it is greater than 80, orange if it is greater than 60 and red if it is lower than 60.
This is how you can set SteemToolbar.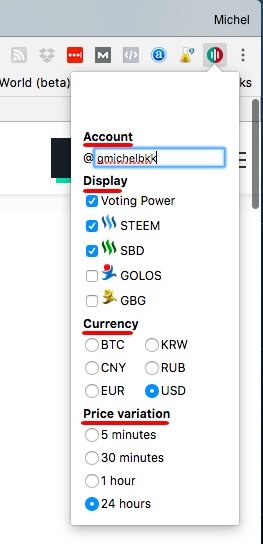 The first thing to do is to put your account username. Then, check what you want to display. Choose one of the six currencies and a price variation. I think that the 24-hour one is the most useful because it is usually how you see it elsewhere.
Now, you might wonder if it is safe to install this Chrome Extension.
Let's go to the list of extensions in the browser and look at the permissions for SteemToolbar.

Click on "Permissions."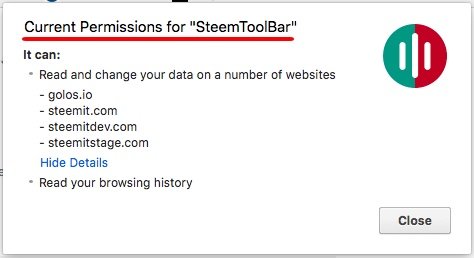 As you can see, it can read and change data on a few websites including Steemit.com and it can read your browser history.
As far as I know, I believe that this Chrome Extension is safe because it's on the Chrome Webstore and @arcange is a witness here on Steemit. I do not think that the developer would ruin his good reputation with a shady extension.
One last thing, if you click on Steem or SBD, a new tab will open showing you the market on Bittrex.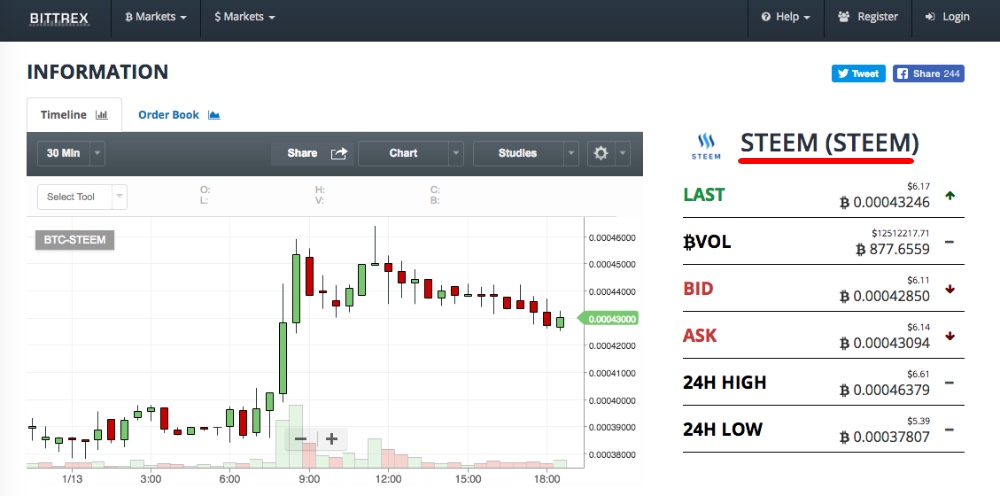 I hope that you will like SteemToolbar as much as I do.
Would you upvote this post and follow me for more because this will encourage me to write more posts like this one about Steemit?
Michel Gerard