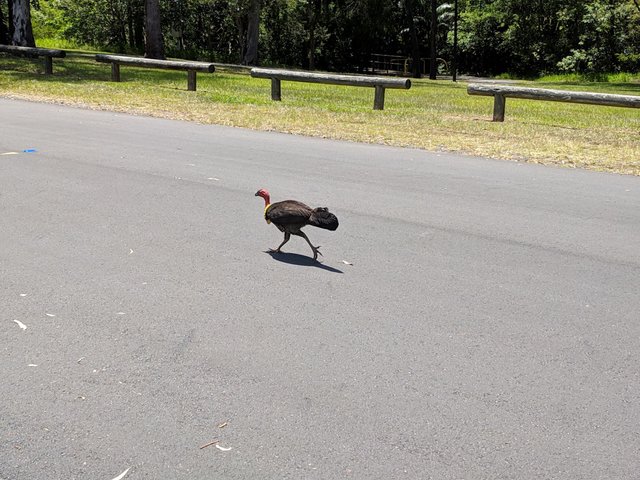 Here's a bush turkey going for a stroll, he came right up to me on my morning walk. So friendly, and fucking ugly. Haha.
Anyhow, I don't really know what to start with today my depression sinking in. I'm about to go for another walk and try shake it off... I don't have too many friends at the moment which sucks, I used to have a lot but I had to do a little restructuring so to offset my lack of friends I am going to go to a crypto meetup next week, looking forward to it! Meet some like minded locals.
I have very little energy so I'm going to keep this short and end it here.
Thanks Steemians!