Steemit Gets A Small UI Update-Ask And You Shall Receive?
The front page is far from palatable but the slight UI changes are quite welcome. It looks better than before at this point the update seems like a minor one.

While it seems they've attempted to the fix the reputation bug, the wallet page continues to display rep (25) before switching over to the actual one. I hope it gets fixed once and for all. Here's a gif that shows you the issue.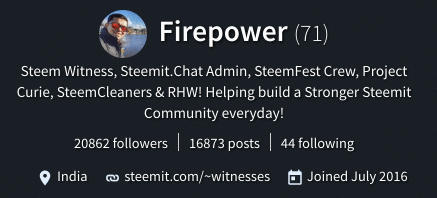 As a witness to the blockchain I'm curious to know where the HF20 development stands today. I hope Inc decides to release new updates on the development of the blockchain soon. Mobile apps are another area that needs a faster solution as everyone on this platform wants to use one today and we're nearly 2 years into this platform without a working native app.
Some of these questions are always asked in most discussions I've had with users I meet during offline meets. Unfortunately I've never had a believable answer to these. I guess a few months from now is as good as it gets?
Thanks to @good-karma for the functional and productive Esteem app which has made life easier for most Steemit users out there.
It has been 8 months since HF20-Velocity was proposed on the Steemitblog. I hope the delays result in some exciting new features if not at the very least get these proposed changes out and running.
Do you think a couple of updates from Inc on the overall developments of the platform in a month is a good idea? I certainly think so. However, Inc has a certain way of going about their business and we have no choice but to wait and see how we progress from here.
At the moment, a lot of users feel the development is a bit slow. I'm just trying to gauge what the community thinks on these matters. I'm happy to see some really small changes take place, but I really hope Inc does something about the trending as well as improving the algorithm to combat abuse.
Lemme know what you think in the comments below.
---
If you like my work kindly resteem it to your friends. You may also continue reading my recent posts which might interest you:
---