Quick Update on Steemit.Chat, Change of Management And The Way Forward!
A quick recap. From July 2016 until a few days ago @riverhead had been running the servers, managing the hosting and all expenditures related to running the main communications platform for Steemit. He was also the sys-admin for the platform and helped us scale from a hundred users on day 1 to over 53000.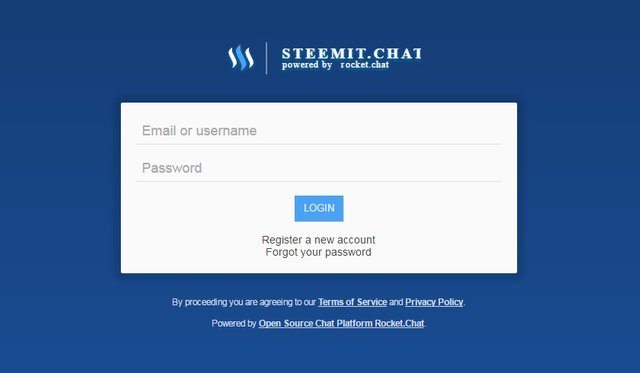 Steemit.Chat if you didn't know, has always been a privately owned, and managed service. Riverhead originally owned and handled everything server-side.
When we began @riverhead wanted me to assist with user onboarding and day-to-day user management of Steemit.Chat and I was happy to take over that role. He trusted my judgement when it came to tackling the day to day issues. It was a real hot seat but I enjoyed the process very much.
Infact, I invested all of my time in my early days on Steemit into community building and assisting users in using Steemit.com. There were many sleepless nights and lots of drama. But then that's how social media platforms are. All of these things led to great levels of engagement on the platform.
Over time we had @gandalf step-up to assist us server-side and @pfunk stepped up from being a moderator to admin position. Both of them assisted the platform with user-management. Gandalf did a great job managing the server from the time he became an admin.
Suffice to say we've had a great run. This was more or less the original active chat admin team. We've also had a few users assist us in moderation of some of the top channels on the platform. We have been motley crew of sorts and time just flew past us.
Riverhead is moving onto newer ventures and has decided to hand over the ownership of the platform to @followbtcnews. He will lead the new management as stated in his post.
It is my understanding now that he has the capability to scale up this platform which is something it really needs if we are to grow the community on Steemit. Congratulations to @followbtcnews on taking over the chat!
I think with a new team in place a lot of it's shortcomings can be improved and perhaps this is a good opportunity to attempt scaling up to meet the needs of hundreds and thousands of new users joining Steemit. I'm aware many of you have been facing several issues. Most of these will be sorted out in the days to come.
On a personal level I can say that I have enjoyed working with Riverhead a lot. He's one of the nicest people that I've had the pleasure of knowing personally, and I think our association professionally lasted a lot longer than we initially thought it would. I've learnt a lot along the way from him and I'll forever be grateful for all of his support.
Today, there are tons of discord instances and given this downtime for Steemit.Chat many users have also moved away to using discord. However, most users use both and Steemit.Chat has the advantage of numbers and in all likelihood it will continue to do the same. Most active users and top investors of our platform are there, making it very easy to network with Steemians from all over the world.
My weekly official Steemit.Chat contests will continue to run every week on Monday. I welcome new contest ideas in the contest channel as well as greater participation from everyone.
I want to take this opportunity to thank everyone who used Steemit.Chat and continues to use and recommend it. I hope I was able to assist some of you in your journey on Steemit. Having said that, it's business as usual pretty much here on out. I'll be around assisting as usual and if any of you run into issues with the chat feel free to reach to any of the admins including myself.
---
If you like my work kindly resteem it to your friends. You may also continue reading my recent posts which might interest you:
---