EchoWizard Resteem Services Ready! You Can Get A Free Resteem!
What is EchoWizard? EchoWizard is operated by @galactic123 (me) and it is a marketing service that was born with the purpose of allowing members to send tweets to all of our followers. More recently, the idea occurred: Why not do something involving Steemit also? Thus, the option to resteem articles was also added to the platform. Every resteem will show in the EchoWizard Steemit timeline / blog.
The service is used through the website http://echowizard.123bit.com , where anyone can create an user for free. Once the user is created, you can log in into your dashboard, where you can either send tweets or use our resteem system. In all cases you will need to spend something called WIZ Points, which can be bought with crypto. It is also possible to get free points by watching ads and the like, so yes, free resteems are perfectly possible through our system! :)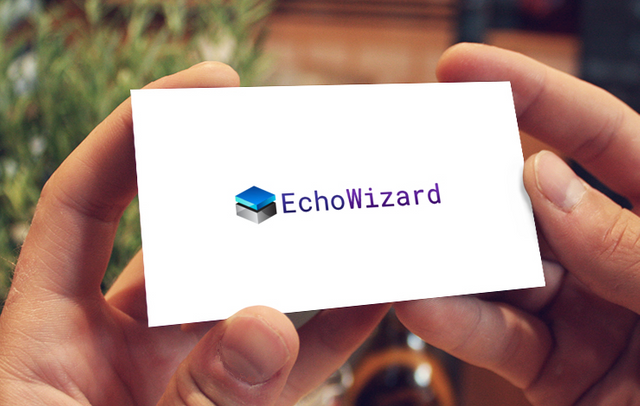 Below is a screenshot of what you will see when you log in to EchoWizard. At the time of this writing there are two buttons: Tweet and Resteem. The first one lets you write a tweet (and anyhashtags and links you want) that will be tweeted to our Twitter account The other button, Resteem, is probably the one that got your attention here. When clicked, it asks you for the full URL of a Steemit article that you want to resteem to the EchoWizard followers. Please note that this is the URL of a post. It is not possible to resteem comments, as Steemit itself doesn't do this.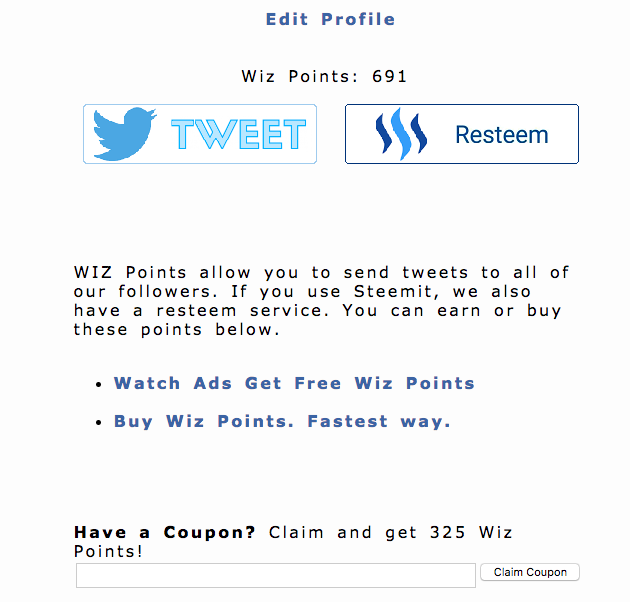 That screenshot above also hast other options: Watch Ads And Get Free Wiz Points and an option to buy WIZ Points. WIZ Points are necessary to send tweets and to do resteem in our platform. In the case of free points, watching between four to six ads should be enough to allow for one resteem. The option to buy with crypto also supports STEEM.
Please keep in mind that this is site is still in beta, and bugs will be solved as they get discovered. Other improvements are also on the way. Post any thoughts and bugs in the comments section below.