So I just noticed that one of my Posts was Downvote by this account @GrumpyCat because According to it my post was and I quoted "Trash" and I use Voting Bots, something that ALL Top Steemit Authors use.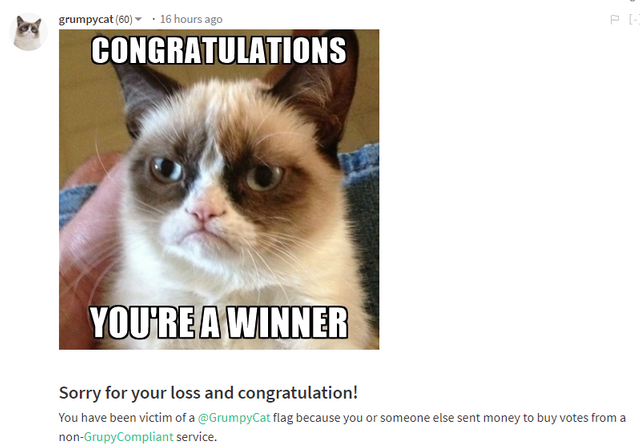 My Posts was about a video which I share on my Youtube channel with over 12,500 subscribers. Content on the video is in Spanish which is my main language: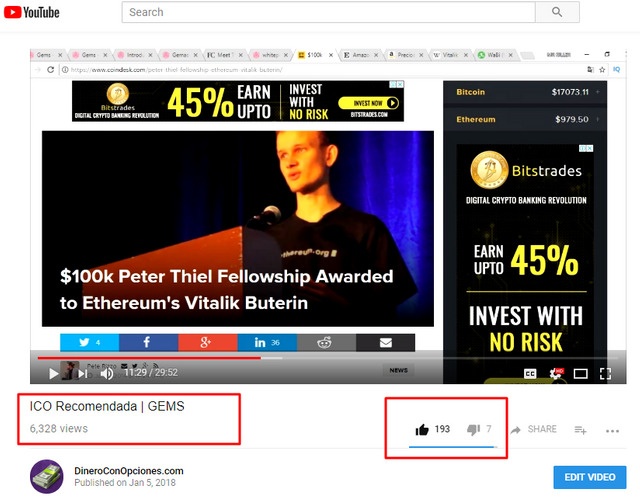 Do trash gets over 6K views and almost 200 likes in Youtube?, No Stupid Grumpy Cat, it doesnt. Our videos are Top quality stuff and we are one of the biggest Youtubers in the Spanish market for cryptocurrency content. This GrumpyDonkey probably doesn't even know Spanish and yet he call my content "Trash".
So I went to see one article made by this GrumpyCat person because heck if he is downvoting people based on quality of their content he must be doing God's work with his account:
https://steemit.com/steem/@grumpycat/sample-of-nothing-at-stake-peoples-empowered-on-6th-day-by-voting-bots
But nope, he is using his account to post stupid shit, low quality shit to be honest, and upvote himself with other Whales accounts. Funny thing is that he is using Bid Bots too

This is not the first time that a Steemit old time use his power to shit on others. This is not the first time in which I said that Steemit is pretty Centralized.
Flags/Downvotes you be something which is approved by other users before they have any effect on Posts. Otherwise this is something that will keep happening over and over again. I got downvote just because they person can do so?, Because according to him/her my posts was Trash?
Now I will be using Voting Bots on this posts as well and see if the @GrumpyCat idiot downvote it as well. Steemit really need to change things around. I've invested over $100,000USD in Steem to use as Steem Power. I don't have time to be dealing with stupid idiots that want to play Internet/Steemit police. If steemit is a "Decentralized" platform we should be able to posts any type of content, as long as it doesnt break any laws, without having to worry about ignorant assholes like @GrumpyCat