Updated: Your Reputation Could be a Tasty Snack with the Wrong Comment!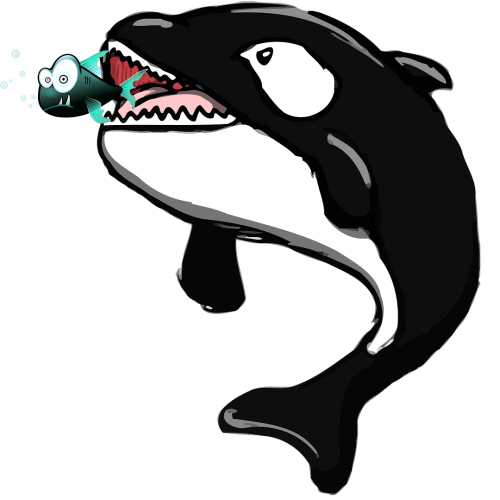 It's been exactly a year since this I posted: Steemit PSA: Your Reputation Could be a Tasty Snack with the Wrong Comment! by patrice
Much of it is still true today. While flags now have sliders that can be adjusted, it doesn't always happen. Commenters who post generic comments on lots of posts can accumulate a lot of flags.
Within the last 30 days I've seen users in #steemitabuse asking why they were flagged for a comment they made.
Tips to avoid getting flagged:
---
As a general rule, don't leave generic comments. You might genuinely mean the simple comment you left such as "Thank You", "Great Post", or "Thanks for the info," but some may not see it that way.
Don't make comments that are obviously designed to promote your own posts especially when it is off topic. Asking someone to check out your post on kittens may sound like a good idea. The dog owner who posted about his beloved schnauzer may not agree!
Don't "Post Hijack" with off topic comments. A schnauzer owner may be offended by your kitten meme's or your comments about your favorite kitten.
Don't be a jerk. Someone who speaks uhh.. err writes like I do in posts might not like to have comments or responses that include vulgar language. Fellow curators may find it offensive as well, so think about whether a curse or epitaph is appropriate before you post!
There are just things in life you should never say or joke about. If you don't know what they are, I'm not going to enlighten you.
Don't change your comment to mean something totally different after it has been up-voted! Don't change "I love Steem" to I hate Steem" for example.
Don't copy and paste the same comments repeatedly. If your comment history shows a pattern of the same comments, readers may mistake you for a bot.
Original Post: Steemit PSA: Your Reputation Could be a Tasty Snack with the Wrong Comment! by patrice