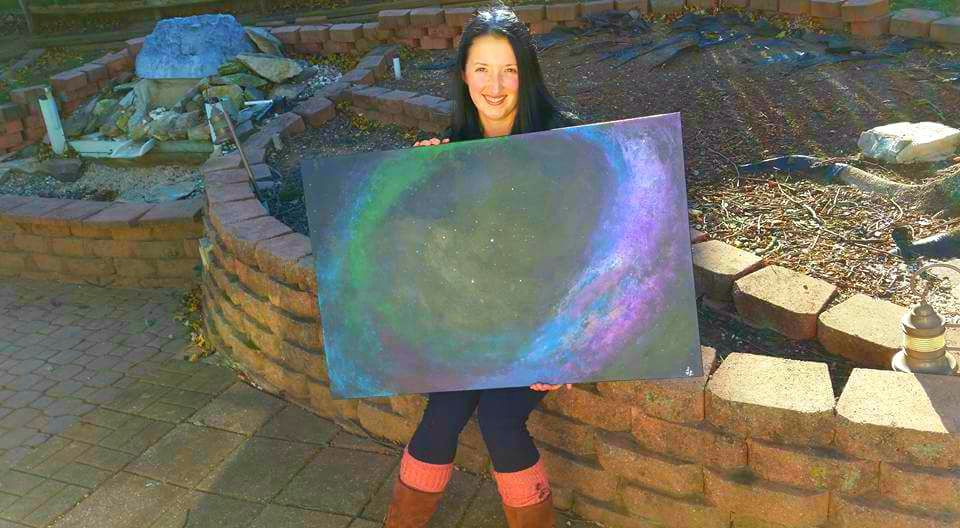 The above painting is by Laura Lemons. I fell in love with it immediately and bought it.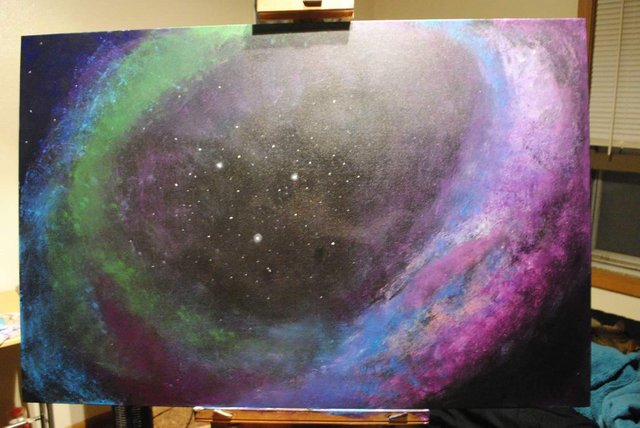 Laura lemons was my friend. We talked about funny, silly, and incredibly dark subjects. I met Laura about 18 months ago through the adult coloring community. Laura had her demons and went through hell. It was devastating for her mental health. Suffering from depression & PTSD myself, I always empathized deeply with Laura.
Despite it all, Laura had a sense of incredible resilience. I was always amazed by how hard she tried. Recently though, Laura could no longer take it and committed suicide.
I could not be more deeply saddened.
It seems like yesterday we were celebrating her birthday back in December and then Christmas. She sent me an amazing hand made Christmas card, that I will forever cherish. Packaged also only the way Laura would send off a piece of snail mail.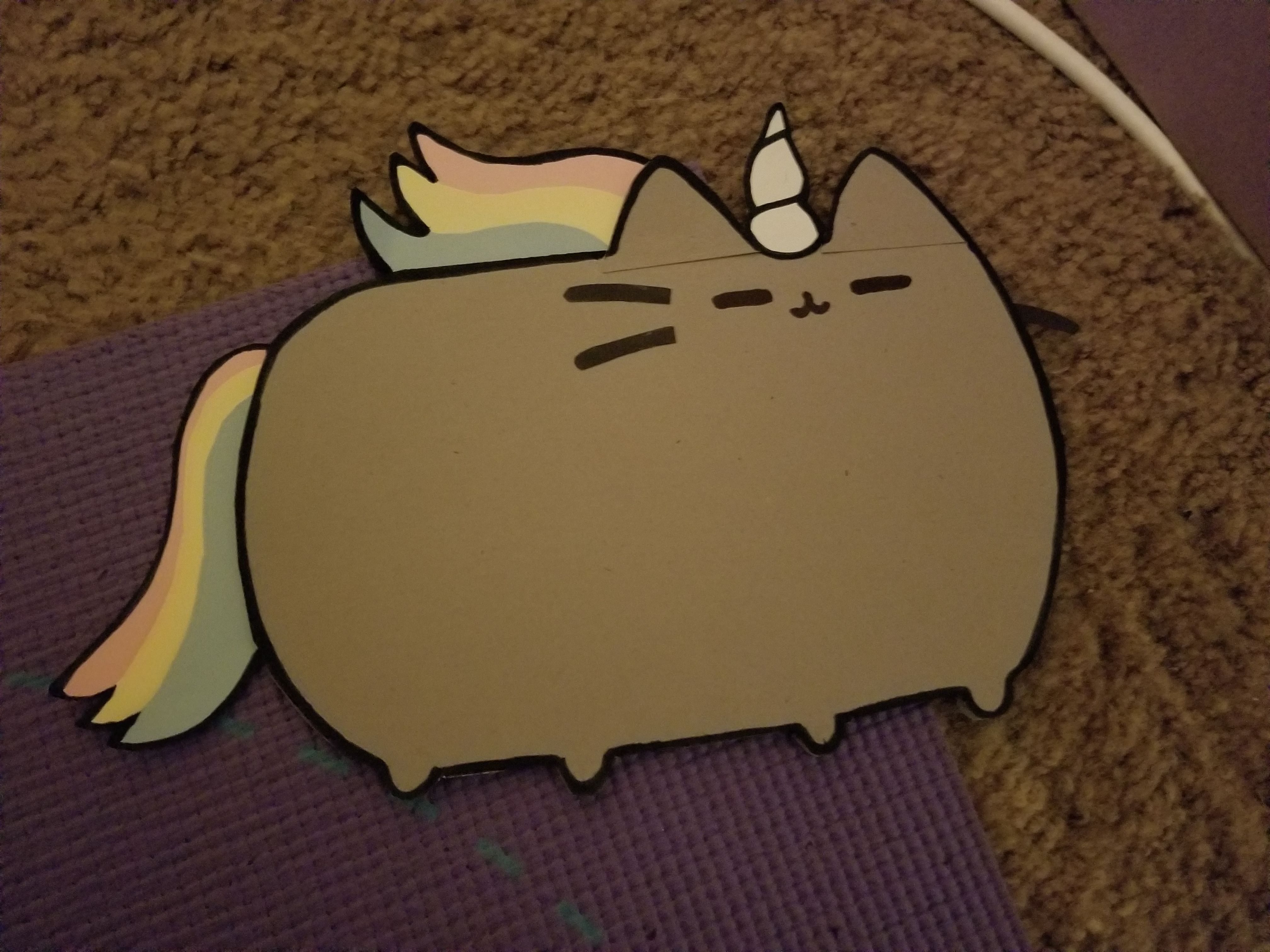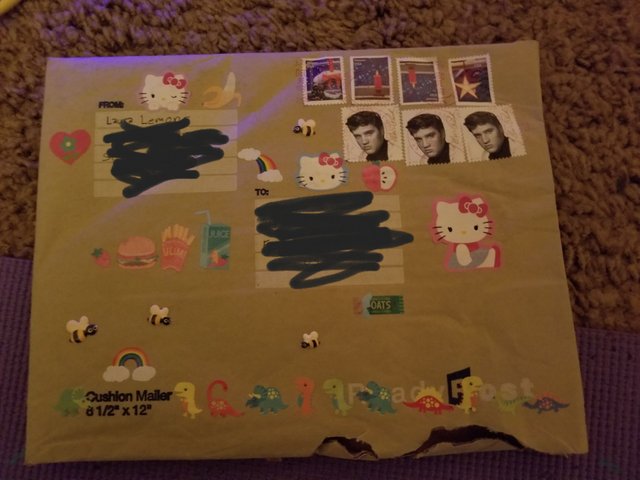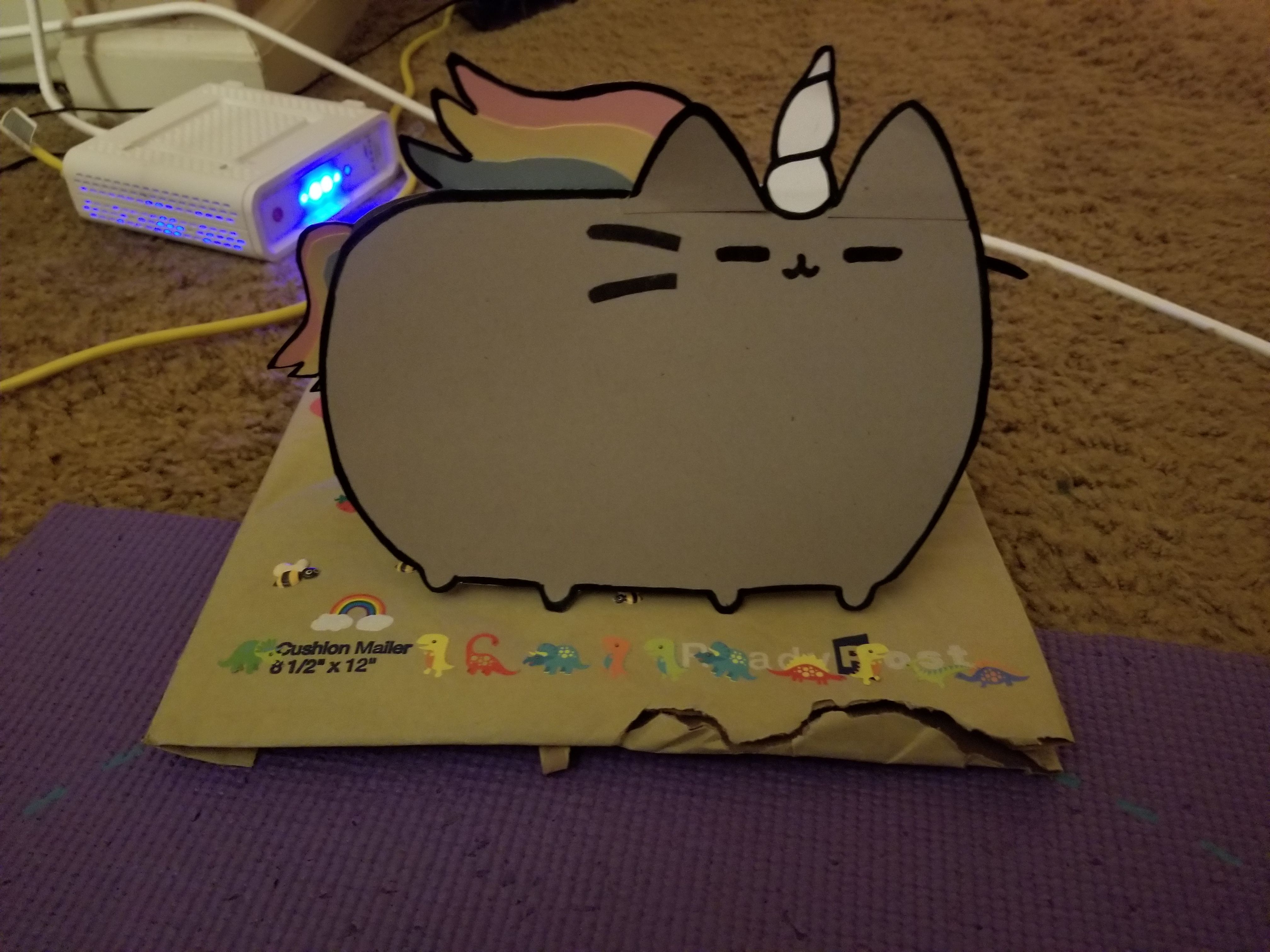 Laura went through heinous abuse and trauma in her childhood/ adolescence/& adulthood. I point this out because:
You do not know people's stories. Be nice. Don't SHUN depressed people. Be there. Listen to them
Sometimes that's all a person needs.
Sometimes it's not.
I don't disrespect Laura for committing suicide.
I'm just really upset because, healthcare & basic income is so hard for people to attain. I know Laura needed medical attention but couldn't afford it because she had no insurance. Perhaps if we did not have greedy asholes running the country Laura would've had a different outcome.
Laura sufferered also from some severe physical maladies that made work or leaving her home very difficult to impossible at times.
Your physical quality of life has A LOT to do with your mental. I know if I was unable to exercise and go running, my PTSD and depression would be MUCH worse.
Not that Laura didn't try....Laura invested in a foot bike for her desk: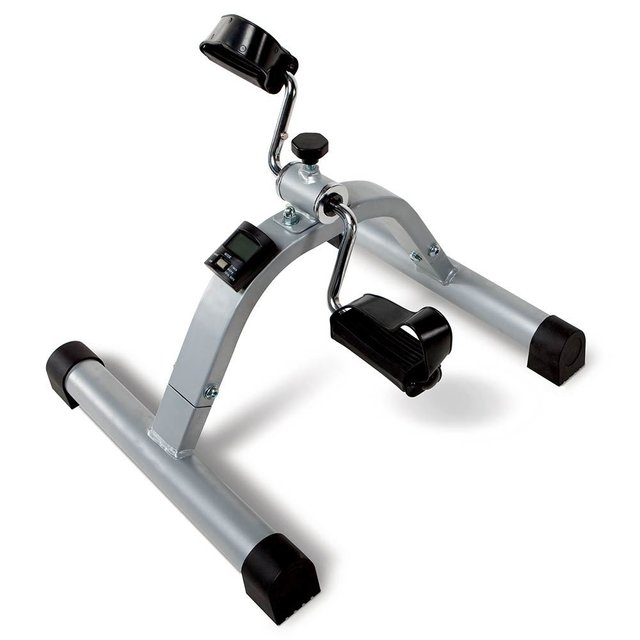 She tried standing exercises as she was not only an artist, but a Steemian, and she did allot of work on the computer.
She was always trying new diets and things. I give her 100% credit. She was very smart and savvy on a lot of subjects. She had books planned. Awesome ones.
My point is, and I feel qualified to say this as Laura's friend, as a healthcare professional, and a fellow sufferer of depression - if your physical quality of life is poor it makes the mental worse.
It's a vicious fucking cycle. Laura had no access to healthcare so was unable to address her physical ailments.
Had Laura lived in a different country with better access to health care one HAS TO WONDER where Laura would be now.
Just go to Laura Lemons steemit account. Read her blogs. She was a great writer. She had a bright mind.
Next time you step outside to walk your dog a few blocks, think of LAURA. When I go running tomorrow I will be. If you have depression, just remember how much worse it would be if you couldn't take a hike due to physical ailments. Or have access to basic healthcare because of physical ailments.
Laura stood up for people of all backgrounds, gender identities, and was a feminist. Laura published two coloring books focused on mental health and secondly female anatomy. Laura was not afraid to go near the "taboo" topics.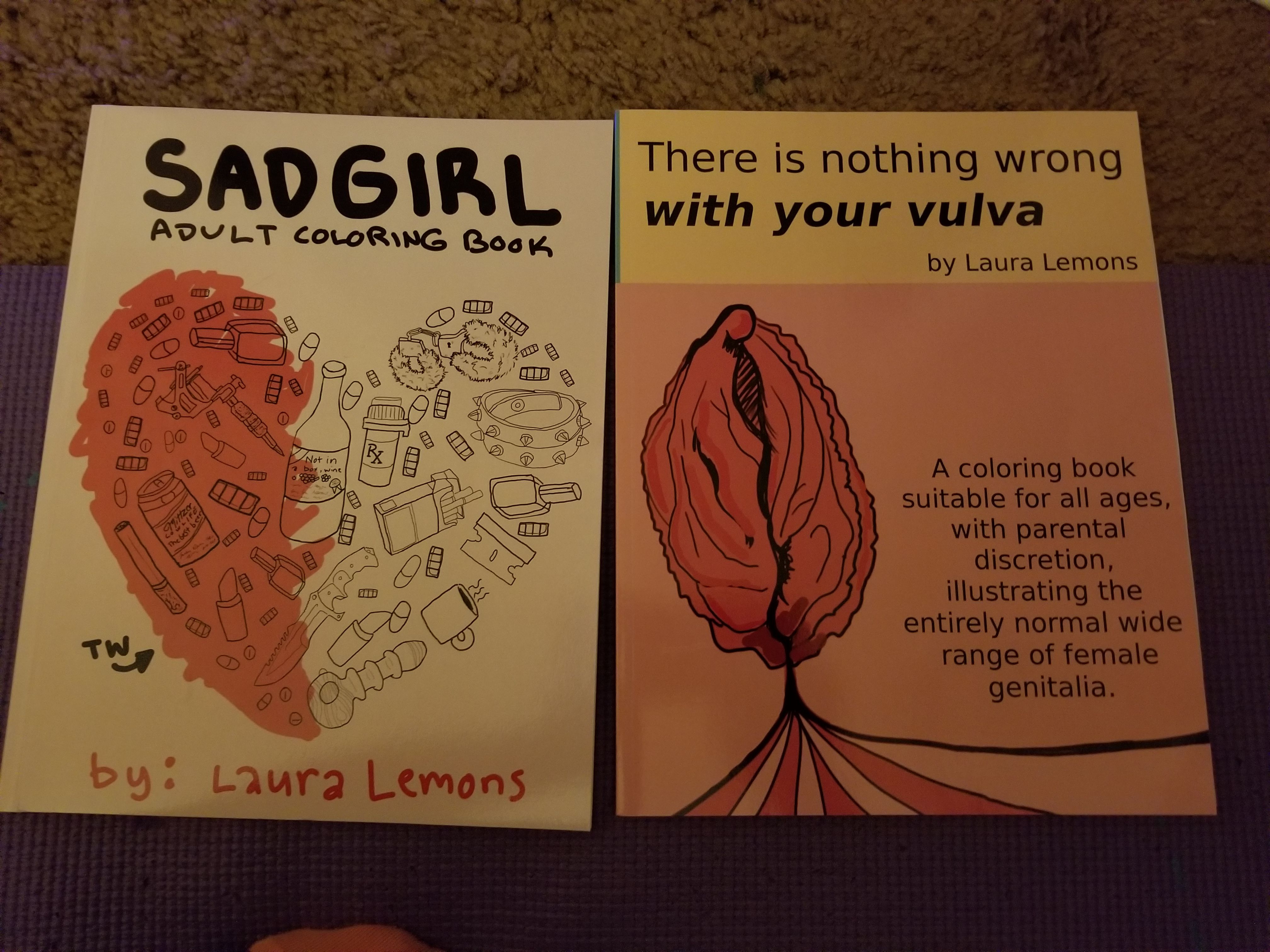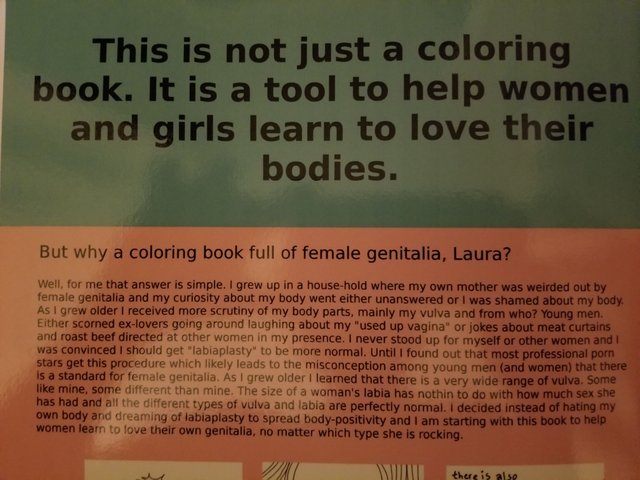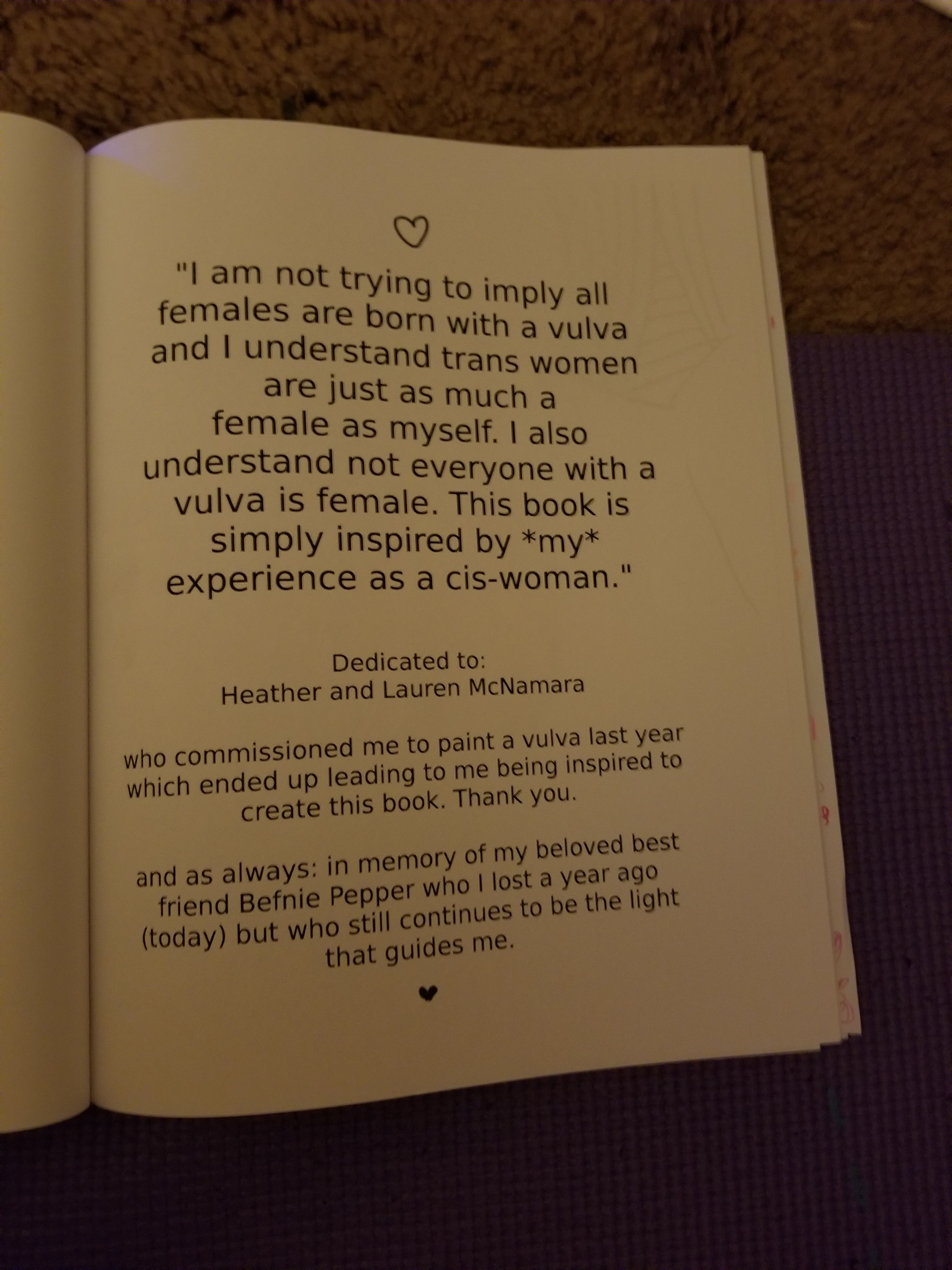 The vulva book should be in every gynecologist office. Nobody needs to be getting a labiaplasty because of a societal "standard."
Laura made cute and poignant cartoons as well.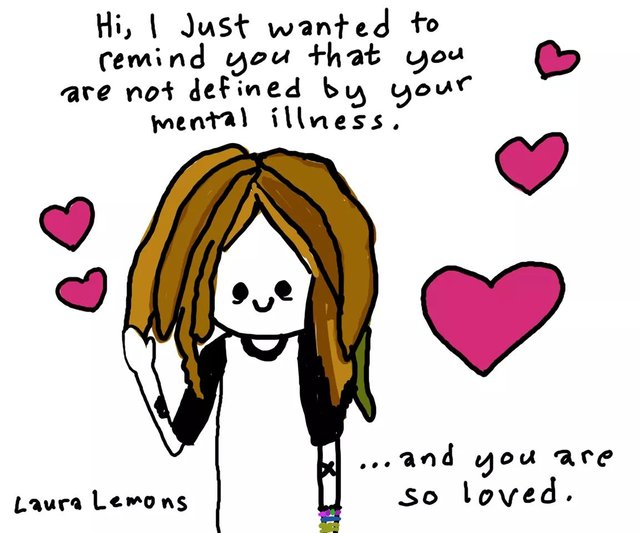 I always did my best to be there for Laura in the short time I knew her.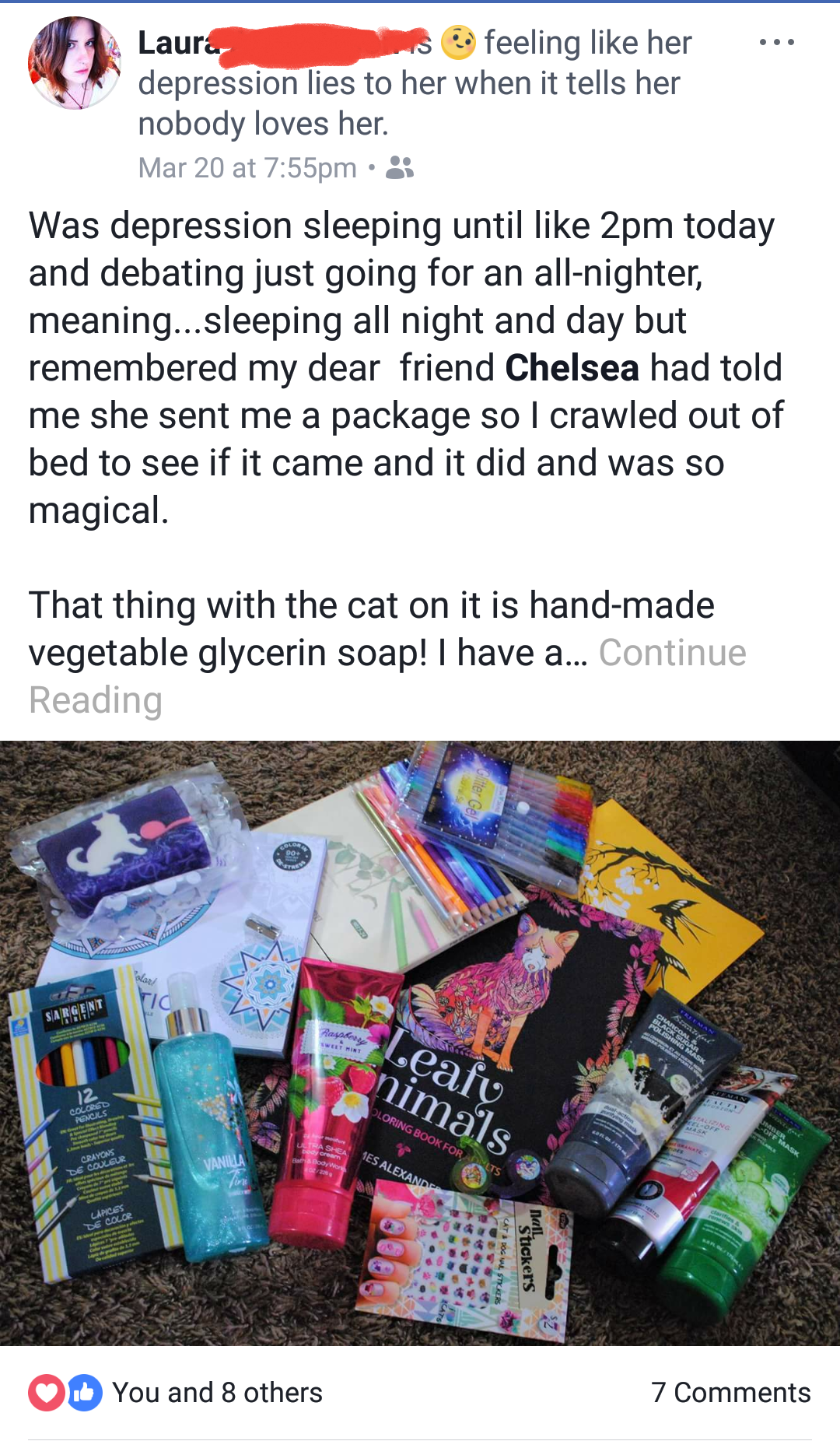 Some more of Laura's art "City Song"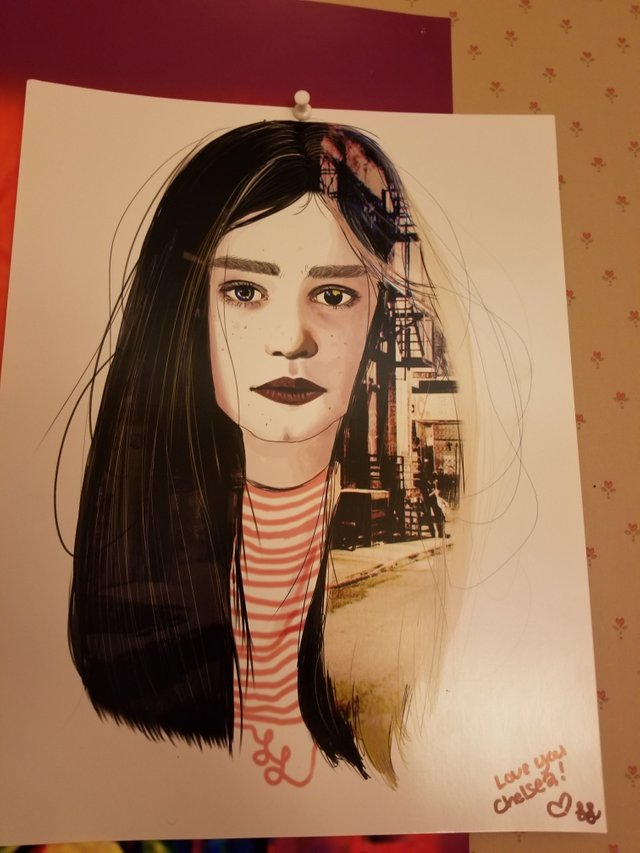 Laura and one of her awesome galaxy paintings: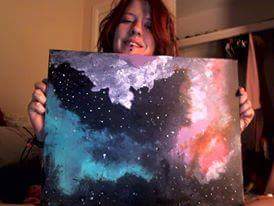 I gotta say, steemit and the world has lost an amazing person. I know Laura is free of the suffering right now. I love you so much Laura. Thank you for being my friend. RIP.
I want to donate some of this post payout to an organization for mental health. I will later provide PROOF that I did so.
Please cherish your friends and loved ones. Don't take anything for granted. Don't assume things about people. You never know what hell they are enduring internally.
most of these photos are mine that I took. Laura shared the photo of herself with the galaxy painting with me. The foot bike I pulled from Google images