Sadness through the community Steemit at the loss of such a beautiful and talented soul. Wishing you a happier next life RIP.
A beautiful lady in a lot of pain :(
Rest in Love Laura, you'll be missed more than you'll ever know..
I really wished I meet you, your art is full of compassion and that really makes me happy.
@lauralemons, I wish I could say that I look forward to seeing more amazing posts from you.
What I can say is that there are certain types of people that can inspire many from anywhere, and even long after they are gone.
I feel like you are one of those people.
We've never met, but where I'm from we don't say RIP.
Very sad to see good people like her go...
Her last sharing was Titled:" Getting Back to my Roots: What Inspires me to Draw".. and she is now already back to our root RIP.
She put her old art photo of her and realized how much she loves this particular drawing.
she said in her last post that she really needs to get back to her roots and do pencil portraits, although People didn't buy them but she was at her happiest when working with pencil and she just love doing portraits which many people bored them :(
Whom from all of us dear does what he love? :(
This is her last sharing, a portrait 4 years ago..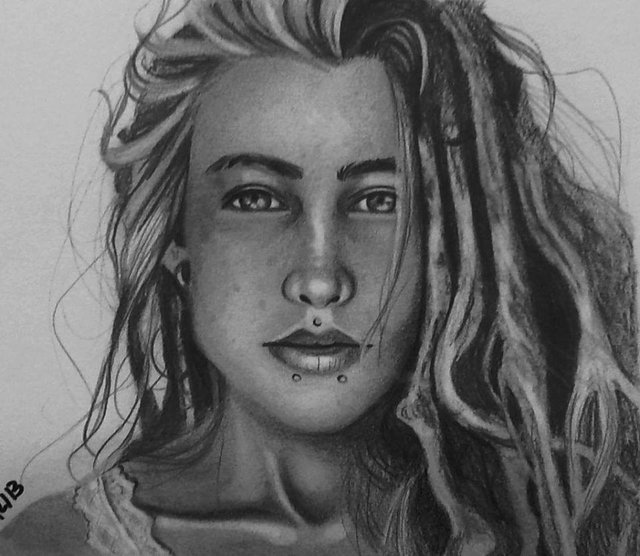 RESTEEM RESTEEM please to reach people who loves @lauralemons Peace be upon her