Steem Price under Massive Pressure as more Whales Power Down.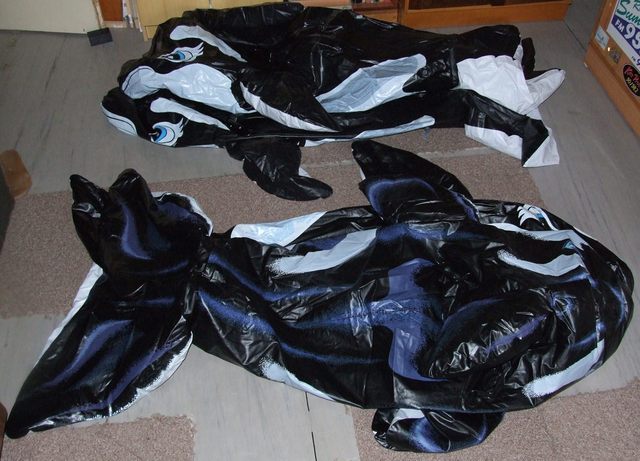 What happens when more SP is powered down than powered up? -- Pretty simple, the Steem price drops and keeps dropping.
Since March 1st, 2018 there have been massive power-downs.
Totals across the blockchain.
| Power Up | Power Down |
| --- | --- |
| $6,732,143.30 SP | $8,285,397.01 SP |
Note: The power down figure does not include any account that halted their power down, these are all active! Without this extra filter, the power-down figure is over $12,000,000 SP!
As you can see, currently there is much more being removed from vesting than being put in. It can be presumed that the the vast majority of power downs, end up being sold as Steem on the open market, causing massive price pressures.
Here is a very small sampling of some of the largest power downs in descending order.
So, why is this happening?
Unlike the majority of Steemians, some of the largest vested members rely on the income they get from Steemit to pay bills. As the price of Steem/SBD rose, they became even more reliant on this income. Mid range dolphins and similar may have quit their day jobs and started blogging full time, just to watch in horror, their dream revenue stream start to dwindle.
As, the price dropped, many were forced to start taking more and more of their investable SBD/Steem and sell it to keep the bills paid. Eventually this was not enough and powering down becomes the only option remaining.
For others, it is simply fear of loosing their investment, while others simply loose faith in Steemit on a whole.
This power down/liquidate action of course puts even more pressure on the Steem price, causing even deeper power-downs.
Nearly 3 weeks back I posted a prediction that Steem price would drop to .85, the price had just dipped below $2.00 and had seen a low of around $1.67. Since then, Steem has really been volatile. Earlier this week we saw a massive rise, which in my opinion was nothing more than a fully orchestrated pump and dump. (It shows all the signs!) Unfortunately, many of the biggest "Experts" called it a breakout. People flooded into the market trying to buy some Steem before it rose so much they could not afford it.
Problem is, Steem is being SOLD at twice the pace as it is being INVESTED here on this platform!!
It will not breakout of this downward trend until the power downs are less than power-ups. Keep in mind, there is a blockchain inflation that must be "purchased" in addition or there will be a drop in price.
Where does this leave us?
For the vast majority of Steemians, this drop in price is the best thing that could ever happen for us. As the price drops, the power paradigm is shifting to the little guys who take this opportunity; that is just around the corner, to POWER UP.
As whales cash out, we get to buy in!
Caution: Please don't get overly zealous, it is very possible that the price of Steem will continue to drop and drop even harder, for the following reasons:
The entire cryptospace is severely overbought (Yes it still is!)
Power-downs and liquidations of Steem will continue to occur and accelerate until those that rely on this revenue stream replace it with some other source.
The platform is undergoing major growing pains. A tremendous acceleration in new spamming bots and trash articles/comments are plaguing our blockchain.
Bidbots are allowing trash to rule the trending and hot list, effectively destroying the "proof of brain" concept that makes Steem something truly special. If the bidbot problem is not addressed, then the steady degradation in the quality of "trending" articles will continue to degrade the value of this platform! This must be stopped!
But all is not lost.
Many of the problems are self correcting and self healing. As the price drops, many interesting things happen.
Investors stop selling, they would have to take a loss! (This is not financial wisdom, but it is the ultimate reaction.)
Spamming becomes less profitable.
Power-downs are eventually exhausted or halted as they do not want to sell into the current market.
Bidbots receive less bids as people have less SBD/Steem to throw at the bots. Quality starts to shine again.
Steem recovers and we get a new start!
Be wise, cycles are natural. The Steem blockchain is absolutely no different and must react to the same buy/sell pressures as coffee or pork bellies. If there are more sellers than buyers .. we are headed down!
If you like your coffee, you keep buying it. Who stops buying coffee when the price is too low? Just traders!
Get ready, but be VERY, VERY patient.
This blockchain is in for some massive changes and there is a real possibility it will have some new leadership! Leadership, I pray that will take a long term look at problems we all know will sink the boat if we continue to ignore them. I'm holding out for some real changes and I'm going to fight for a great platform. I hope you will too!
The really sad thing is, in order for this article to reach more than a dozen people, I may have no choice but to "promote" it. I do hope it meets your quality threshold, I'm certain it will meet the threshold of the bots, after all, it has a picture and and more than one paragraph.
But I'll give it some time to see how it does on its own. I would really like to be wrong on this one.
Blessing!!
@bycoleman
https://ColemanAir.us
Craig