Money For Nothing - How Steemit's Currencies Work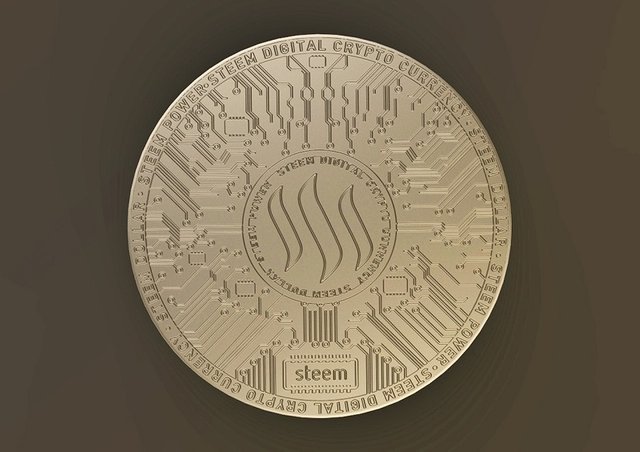 Steemit is a social media platform with a difference – namely that it runs on a blockchain. As such, it comes with many of the typical features you'd expect of a blockchain platform.
First of all, every post made on Steemit is irretrievably stored on the blockchain forever, just like with a cryptocurrency transaction. Second, every user of the site has their own wallet, and earns money for interacting on the blockchain, similar to how miners are normally rewarded for their time and resources.
Unlike most cryptocurrencies, however, Steemit doesn't require an initial investment. Instead it uses an intricate and somewhat complicated system of three different internal currencies, each of which support each other and produce collective pools of funds which can be used to reward users.
How It Works
Authorship – Every post you make can be voted on, and is eligible to earn financial rewards in the form of Steemit's internal currencies. Comments you make can also earn money if they get upvoted.
Curation – For every post you upvote you will receive a percentage of that post's value at the end of the week. Posts are divided up between the author and their curators at 75% and 25% respectively.
If a post has many curators, then obviously your chunk of that 25% will be smaller. However the opposite is also true and many people make money each week just by targeting promising posts without too many curators already attached.
Payouts from each post, comment or upvote you make are made on a weekly basis. After one week, your post stops being eligible for payouts, so if your post doesn't grab attention in the first seven days, then your opportunity for earning disappears.
This is because of the large amounts of data that would have to pass through, and eventually clog up the blockchain if every single post on the network was constantly being updated and transacted upon for the entire time it remained on the site.
Where Does the Money Come From?
When a new user signs up to Steemit, they can immediately start giving money to other users by upvoting their posts. This happens without the user 'buying in', or making an investment of any kind.
Quite simply, the block rewards from the Steemit blockchain are distributed among the network of users, with a small portion going to specific witnesses who oversee the running of the blockchain.
A new user will find initially that their votes aren't worth all that much. This is because the reward fund is distributed among users according to their influence and popularity.
In this sense, Steemit is like a game where instead of searching for some rare, magical artefact, you are instead competing for the attention of the community in the hope of earning a larger share of the Steemit currency (more on that later).
You do this by posting high-quality content, no different from on Reddit, YouTube or any other social media/networking site. But on Steemit, your 'likes' or upvotes are converted into cold hard cash.
While many popular creators in the Steemit community regularly rake in hundreds of dollars for every post, they have generally been on the site for a long time, and have been able to slowly build up an audience of followers.
So don't expect to just wander onto Steemit and start making money for your blog posts. If your posts happen to be good then you might stand a chance, but generally Steemit is something that has to be viewed with long-term productivity in mind.

STEEM Coins
STEEM coins represent the foundational currency of the blockchain and are used to represent the market value of the Steemit project. A purchase of STEEM would be an investment in the platform itself, just like with any other cryptocurrency.
STEEM currently hovers around the top 30 in market capitalization rankings, and coins are valued at $2.56 at the time of writing. STEEM can be traded on multiple exchanges, or converted into either of the other two internal currencies on Steemit.
The highest volume of STEEM trades take place on Binance, Huobi and Upbit. The trading value of STEEM is important, as it has a knock-on effect on Steemit's other two currencies.
STEEM can be held without participating in the Steemit social media platform, and traded like any other cryptocurrency. Or, it can be converted into 'influence' on the network in the form of Steem Power.
Steem Power
Steem Power, or SP, is an internal currency on Steemit which cannot be traded on external exchanges.
SP acts as the internal measure of influence on the platform – so a user with more SP would not only give out more money when they upvote someone's post, but they'd also receive a higher payout in return for posts they've curated.
Users can either earn SP directly through their actions of the platform, or they can convert their STEEM coins into SP to make their clicks worth more in terms of upvotes.
Steemit gives new users a delegated amount of Steem Power to get them started, thus requiring no initial buy-in.
Steem Dollars
Sometimes referred to as SBD, or SMD, Steem Dollars allow the Steemit currency to be traded in high volumes without affecting the market value of STEEM too much.
Steem Dollars are pegged to roughly $1 worth of STEEM. This means that even if STEEM's market value declines somewhat, SBD will still be able to be cashed out for the value of a dollar a piece.
SBD tokens provide stability to the currency system as a whole, and mean that STEEM coins can be traded normally regardless of the activity of the social media users on Steemit. At the same time they provide a 'soft floor' for participants with their pegged value of $1 against STEEM.
Conclusion
The entire economic ecosystem is set up to isolate each of the three currencies from each other's fluctuation.
While successful to some degree, the entire network can still be affected by the trading activity of STEEM coins.
When STEEM does well, the values of Steem Power and Steem Dollars rise along with it. Likewise, when STEEM struggles, users will find that their posts are suddenly worth a lot less.
In this sense, Steemit is a project which relies heavily on its community of users. A thriving community represents a strong use case for investors, and will naturally push STEEM's market value higher and higher.
At the same time, artists and creators on Steemit are subject to the fluctuations of the overall market value, and will feel both its benefits and its downsides.
This is a repost of the article I wrote for Hacked.com. Market readings were taken around mid-June. The price of STEEM is down at $1.66 at the time of writing. Read the original article here: https://hacked.com/money-for-nothing-clicks-for-free-how-steemits-currencies-work/
I also write for CryptoCoin.News and several other prominent crypto news sites. Follow me on Twitter for more.