How Can $919.69 In 12 Hours Change Life, What Happened In The Last Couple Hours?
Happiness is the most wonderful feeling on this world and I want to share it with you guys, today I'm the most happiest man because of what happened the last couple hours and make me swear to never leave Steemit.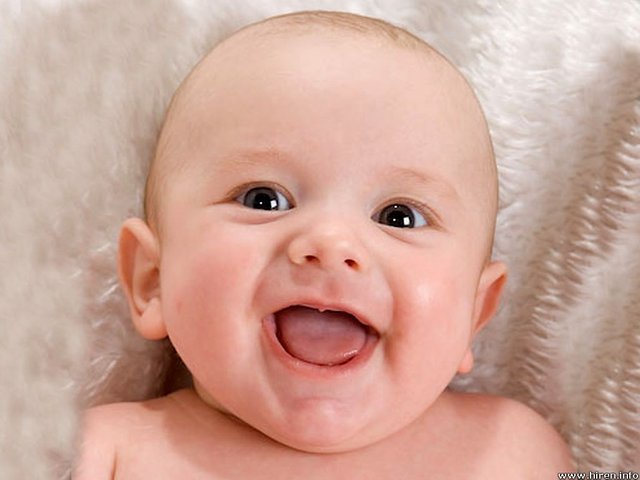 Yesterday I was about to quit and leave steemit:
Human been is a mix of emotions and some guys (like me) are highly sensitive persons, may be it's wrong but this is how I am, yesterday I was disappointed and frustrated because my posts was ignored, I make more money with comments and up-votes than a post that take 2 or 3 hours to do my research and write it.
Before I quit Steemit and because of my love to blogging as much as Steemit I decide to write my last post on steemit and quit at least to be comfortable with my decision and never look back again.
Usually I believe in second chances and winners never give up but like I said I'm highly sensitive persons and I act most of the time with emotions than I regret what I have done
I have never though that the last second will change every thing: 
After 5 minutes BOOOOM good Steemit people start up-voting my post and commenting I was confused because what was happened, I didn't believe my eyes, I was asking my self is that true, am I dreaming?
I never thought that this post will change every thing so I start answering to wonderful comments of awesome steemit people and my post making more and more money.

This is the post: https://steemit.com/steemit/@ben99/to-steemit-or-not-to-steemit-that-s-the-question
____________________________________________________________________________
Big And Special Thanks To This Good And Wonderful Steemit Guys:
This guys change my life and I want to thank every one who up-vote or comment my post. Thank you so much
cryptogaijin, kushed, bue-witness, murh, bue, mini, healthcare, illlefr4u, boy, bunny, daniel.pan, moon, karen13, helen.tan, taker,jl777, proto, jphamer1, primus, jsteck, lyubovnam, trogdor, jonno-katz, kanoptx, marcgodard, elliottgodard, expanse, taz, johnblow, thecryptodrive,pinklee, steemdrive, bravenewcoin, biternator, misteem, adamgud, curator, alex90342fastn1, clevecross, pheonike, ryland.townsend, celsius100,solar, yarly4, yarly13, viktor.phuket, kindmorning, lenar79, mialolita, sephiroth, spiz0r, smooth, smooth.witness, eugeney, geoffrey, johnbradshaw,unicornfarts, thebotkiller, the.whale, iloveporn, kissmybutt, vote, thegodfather, the.bot, fuck.off, thedon, cryptoiskey, cyber, acidyo, ydm6669,gaitan, steema, dantheman, fishborne, johnsmith, ciao, chicana, confucius, steemo, knircky, jjchic, comealong, calaber24p, lichtblick, jarvis,sisterholics, tomkirkham, mar1978co, sarpton2, ozcap, ben.zimmerman, chhaylin, lontong, kaylinart, metaflute, natali22, celebr1ty,lorddominik007, magz8716, grolelo, paco, syre7, alekst, nomorealex, steemrollin, mixrys, jchch, jennamarbles, cats-and-kittens,cloveandcinnamon, williamger, motivational, olivb, venomspike, prophet, the-future, bigedude, meesterboom, lauralemons, steem42, bledarus,cogliostro, perwest, winstonwolfe, mod-tamichh, anca3drandom, zmb, talrasha, spookypooky, oululahti, chahrazad1, patrice, generalspecific,yng-entrepreneur, menace.coin, blueorgy, gatoso, netaterra, kingjohal, juliap4, iaco, rawnetics, legio, almerri, serejandmyself, sykochica,downline4life, leofirehorse, w4lterwyte, craig-grant, alkemix, darkstormrise, arcurus, avellana, minion, isonny, strangerarray, fundurian,jessica-miller, blindleaf, hitmeasap, jvper, jako, bullionstackers, radium, revelbrooks, thehousewife, spaceghost, daycrypter, pseudonymwriter,deanliu, blakemiles84, mister.burger, ninzacode, joe-beirnak, jetfighter, nastrom, nachosupreme, tinnyhippo, milaoz, dunkin, on0tole, sbq777t,bayern000, duans, robrigo, persianqueen, akc, lucypier, manthostsakirid  
and this guys too who take time to down-vote my post:  basay07, sergei 
____________________________________________________________________________
What is my plan after this surprise:
First I will never leave steemit even my posts don't make any up-vote, second I will share all my 7 years blogging and internet marketing knowledge with you guys.
In my next posts I will write about internet marketing strategies, blogging tips and tricks, paid and free advertising, YouTube and video, search engine optimization SEO and all blogger's needs for success.
Sorry for my poor English specially grammar, it's my third language and I'm trying to be better day after day.
Thank you so much for reading this post, never give up guys there is always hope.