New selections of August 21 2018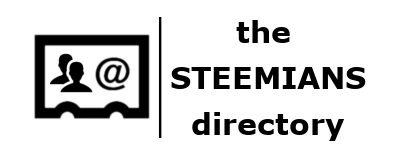 First things first : the new selections
Regular Steemians
@stephen.king989 (art)
@leoplaw (art)
@abmakko (writing)
@sidequest (writing)
@bart2305 (photography)
@dinotruck.com (travel)
Sorry for the lack of updates the last days, but curating is something that I do in my spare time and ... I did not have much this month.
Unfortunately, I also have to report bad news with this update. It has always been the intention to remove inactive steemians from the overviews after a certain period of time. I have put this "period of time", in a completely trivial way, at 3 months (one must be able to take a holiday 😉) and in this update we have to say goodbye to 2 steemians who have been inactive for more than 90 days.
Inactive steemians do not completely disappear from the directory ... if they become active again they will reappear in all overviews. In the meantime, you can see who has abandoned us on this page: https://www.steemiandir.com/inactive-steemians/
I hope you like this new additions to the Steemian Directory (https://www.steemiandir.com/) and I as always look forward to read all feedback, positive or negative 😉
Congratulations to all. I selected you because of the quality of your posts, your interaction with other steemians or the fact that you contributed a lot to the platform.Other names will follow soon so keep an eye on my feed where I will post regular updates.
BTW: if you think you are, or you know a steemian that deserves to be included in the directory, just let me know. I can't guarantee he or she will be included, but I will always check his/her feed…
(Don't forget to check your own profile on the steemian directory to check if I didn't made a mistake or forgot something.)
If you like this directory project please at least resteem this post. This account is still new so I can use some help to make this post a bit more "visible" to a larger audience…And if you really really really like the idea… don't forget to upvote. It doesn't cost you a lot and it helps me to pay for the hosting of the directory.