What is the Steemian Directory?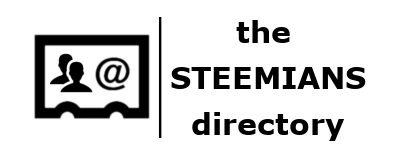 What's this all about
Those who are following me will find this a strange post, but I receive some feedback from @lemouth telling me that it wasn't easy to find more info about this project…on steemit. And yes indeed, he's right, all info is on the website but I never made a post about the project here on steemit.
So, for those who want to know more before visiting the site, here is a little more info about the project…
When I started on steemit it took me a lot of time to find other interesting and / or talented steemians. The first month I even thought about giving up ... but I have persisted and steemit has become my favorite social media, I hardly use Facebook and/or other instagrams anymore.
With the Steemian Directory I want to offer new users the opportunity to make a quick start on steemit. You will only find profiles of other steemit users who are absolutely worth following.
All profiles are divided into categories, countries and languages. This makes finding profiles with common interests or language easier. At the time of writing, there are +/- 1 million users on steemit. It goes without saying that the profiles on this website are only a small selection of the total number and based on my personal preferences. Still, I think it can help many people find information that interests them.
In order to keep the directory up-to-date, profiles that are not active for more than 90 days will not appear in the main pages. I will not delete them, but they will disappear from the stats and the common categories.
I will continue to add new profiles on the website on a regular base, but if you find a profile that you think belongs here, you can always let me know. It's not a guarantee for being added, but I will surely check out the profile. Also if you find an error in the data just tell me and I will correct it. The best thing to do is to write a comment on the updates that I post here on steemit.
And where is that website?
Good question 😉
The website can be found here : https://www.steemiandir.com/ (Don't be afraid to visit… I don't ask for credentials, steemit passwords or whatever… and I'm not good enough to develop a virus 😊)
Yes, those who are following me probably noticed… I finally moved the website from a free hosting provider to a more professional one with its own domain. The website was really too slow and the uptime was far from good. I hope you will enjoy the new "speed" just like I do 😉
If you like this directory project please at least resteem this post. This account is still new so I can use some help to make this post a bit more "visible" to a larger audience…
(And if you really really really like the idea… don't forget to upvote. It doesn't cost you a lot and it helps me to pay for the hosting of the site)
Looking forward to read your feedback,