[Follow Up Post:] 4 Years From Today You'll Have Over $150K USD - True or False? - or - Can Worst Case Scenario Be Even Worse?
Can Worst Case Scenario Be Even Worse?
The short answer is, YES - the worst case scenario can be even worse!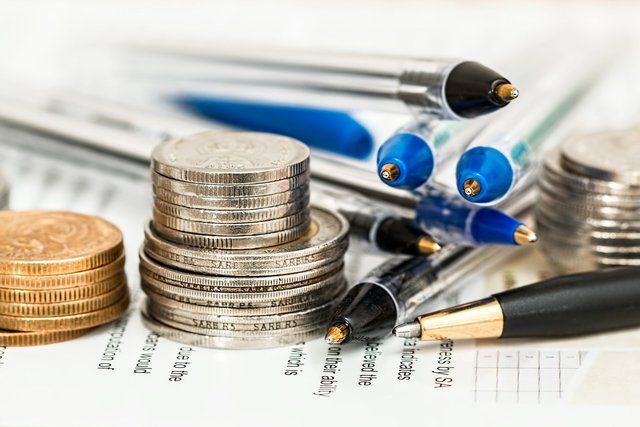 Three days ago I posted the article "4 Years From Today You'll Have Over $150,000 US - Worst Case Scenario - If You Keep Posting, Commenting and Curating Daily."
I was very excited about my findings, played with the Steem Power Calculator, watching my Steem Power growth, checking where from and how come that interest comes from, even made my own Excel spreadsheet and played a bit with data.
The results I've got were so astonishing and remarkable that I couldn't resist, not to share it at once.
Unfortunately, I was wrong! - Not entirely but still, wrong!
---
Therefore, as first and above all I want to apologize to all of you, and especially to those of you who might feel tricked as this certainly wasn't my intention.
---
I don't know did you heard the expression:
The path to hell is plated with good intentions!
But that's exactly how I feel now. Despite my good will and best intentions, but giving you, although not purposely, inaccurate info, really makes me feel like hell.
(Not even to mention, how angry I am on myself, especially as the one who was always 'blamed' to double or even triple check everything.)
In the meantime, since I posted that sensational news (I thought I discovered), I tried to find some more official data regarding this matter, talked with many people who should know better and as well again checking Steem Power interest appearance and movement through my account.
Here are my findings.

The bad news and the good news!
The Bad News
The bad news is that at the moment daily interest on our Steem Power is not 0.6% per day (or 219% per year), no matter how many of us with me in the first place wished that it's really true.
Maybe it was a year ago, for some short period as I don't believe someone would post something like that or even less create a whole calculator page for nothing.
On the official Steemit FAQ page is somewhat explained how, why and where from that interest comes from. From my understanding, the interest is created to cover the inflation caused by the creation of many new tokens generated by the blockchain.
Therefore...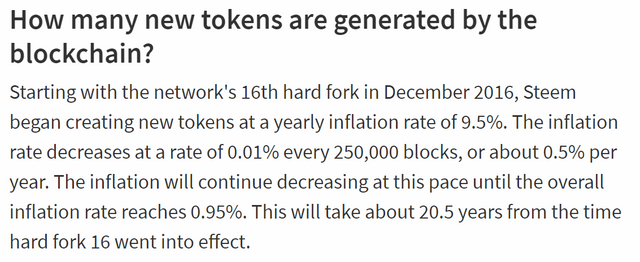 According to that information, and as we recently just reached the amount of 14,000,000 blocks our Steem Power interest would be set at 8.94% per year or 0.0244% per day for next 250,000 blocks when it would drop to 8,93% per year what would perfectly correlate with @edje's comment on my previous post.
But unfortunately, and despite the fact that this information still hangs on the official Steemit FAQ page, it seems this is not the case anymore either!
---
The information I've got from those 'who should know better' is that our Steem Power interest has been dropped down to about 1% per year (0.0027% per day) with one of the previous (not so ago) hard forks what perfectly proves @steemking777's comment given on my last post.
The problem is, the developers can go in and change the algorithm at any moment, in which case this prediction would no longer be a fact.
To conclude the bad news
All of us who were excited by the idea that without some big efforts and only by earning 0.100 Steem Power per day, pushed by compound interest would be able to accumulate 100.000 Steem Power in next 4 years, now have to face that it's not going to happen that easy.
In other words, we would have to work much harder to accomplish that goal in the same time frame.

The Good News
The good news is that the earnings we are holding in Steem Power still bring us some interest. As well, the good news is that it's a compound interest.
The related data that I collected from my account (just in last 3 days) shows me the rate is not yet set that low (1% per year) as I've been told by those 'who should know better,' what I consider, especially having in mind all previously listed bad news, as a good news too.
In other words, my account data shows me that the current interest rate is set somewhere in between 1.90% and 2% per year what would be about 0.005% per day.
Based on the calculation from my previous post where daily interest was calculated at 0.6% per day we were supposed to earn only 0.100 SP more each day.
According to my newest findings where the daily interest rate is 0.005%, we would have to increase our daily earnings up to around 67 SP. It might be considered as a bad news or at least, not so good one, but in fact, it's not. Allow me to explain why.
In my previous calculation, a member would be able to reach 10,000 SP only after 2 years and 11 months (almost after 3 years) despite the high-interest rate of 0.6% (which would play its main role after that period, in the last year, on the way to 100,000 SP and the end of 4th year).
But we have proof that consistency and steadiness in posting, commenting and voting, may bring us to that first goal (of 10,000 SP) 3 times faster no matter of the amount of the interest rate, which was perfectly presented by @scaredycatguide's comment.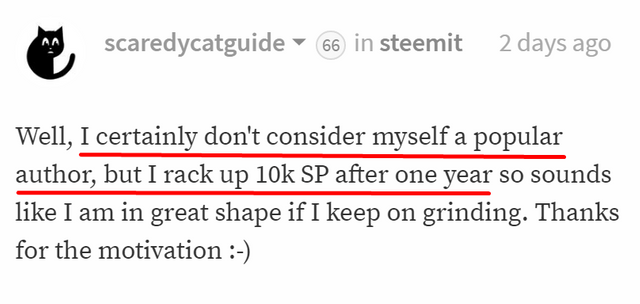 Even brighter proof and example that the goal we are all looking for can be reached even faster, @hilarski gave us in his comment on my last post.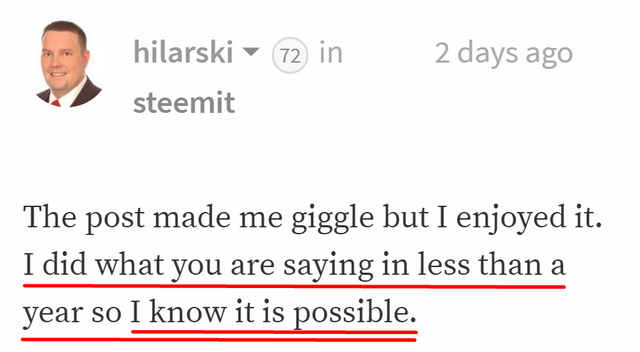 Final Conclusion
Although many of us would much rather, with just a little previous effort enjoy much larger, more or less passive income afterward, it wouldn't work that way. Yes, we would have to earn every single vote (no matter how big or small, but highly valuable), and prove that we are truly worthy to be followed (no matter what our passion is, around which we would create our content).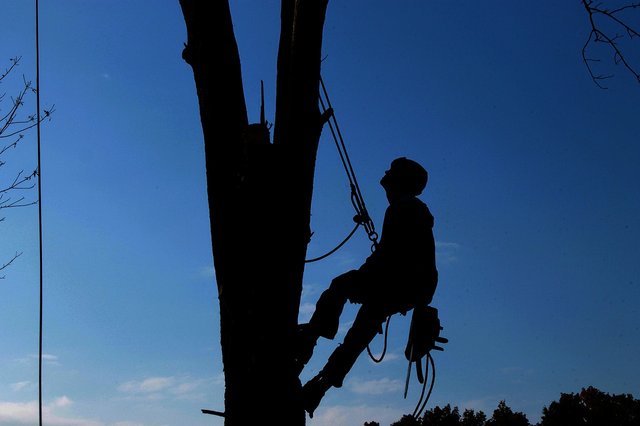 If we continue to bring the value (no matter in which form or shape) to others, with passion and selflessness, in consistent and steady manners, I'm sure it would bring right people in our lives that would help us claim that tree or even mountain and the reward would find the road to come our way (with or without Steem Power interest).

Last, but not the least, I'm kindly asking you to accept my apology for every possible ungrounded high expectation my previous post might have given to you, as my intention wasn't to trick, mislead or deceive you by any means, not the slightest.
My special apology to @flauwy (and his wife) who was, after me, probably the most excited with my outdated findings.
Hoping that at least some of you would accept my apology, I'll take it as the greatest gift you could give me today, on my birthday.
---
Photos: Pexels
---
Posted on Tuesday, July 25, 2017