5 Reasons Why Bloggers Should Post (and Earn) on SteemIt.com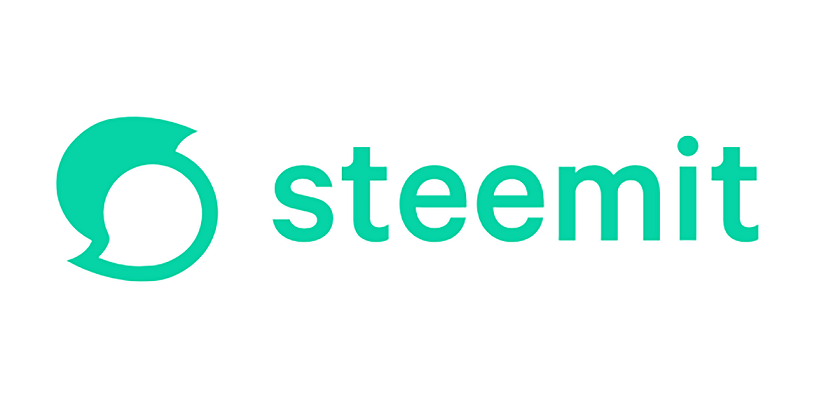 If you blog, vlog, or create content online and are not on SteemIt, then read on.
(In fact, even if you don't this may interest you).
I joined SteemIt.com in 2016 after being introduced to it by my brother (and savvy cryptocurrency investor) @nanzo-scoop.
I was born with a love for media and my career background is in journalism; so I come from the traditional school of content creation - national newspapers and commercial radio.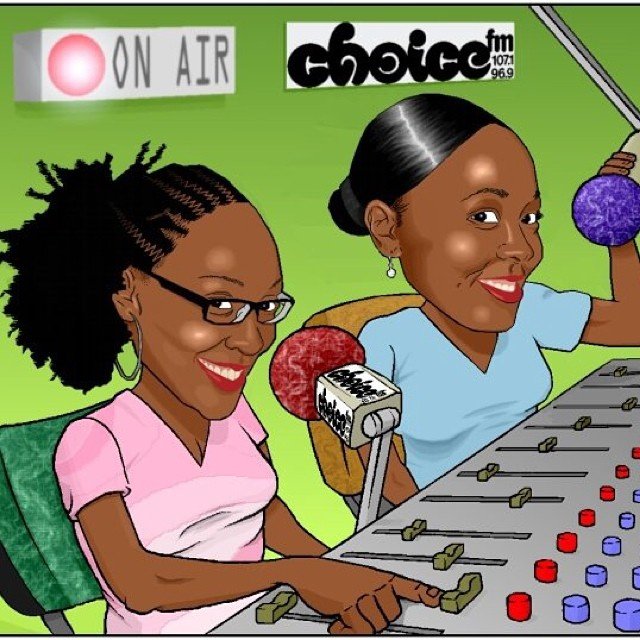 When my brother told me about SteemIt I must admit I wasn't initially comfortable with the whole thing. What would I write about? What would my agenda be? What's all this Steem Dollars and Steem Power about? What do I know about cryptocurrency (nothing)? Blah.. blah..
But after posting my first piece introducing myself and receiving such a warm response from the small, SteemIt community at the time I realised the answer was simple: Just be yourself.
After this, two significant things happened that convinced me that SteemIt had a serious future:
I was among the first group of people to earn from SteemIt's first payouts in July 2016 (and made a bit of cash).
I attended SteemFest 2016 in Amsterdam where I interviewed other early adopters of the platform, and SteemIt's founder Ned Scott.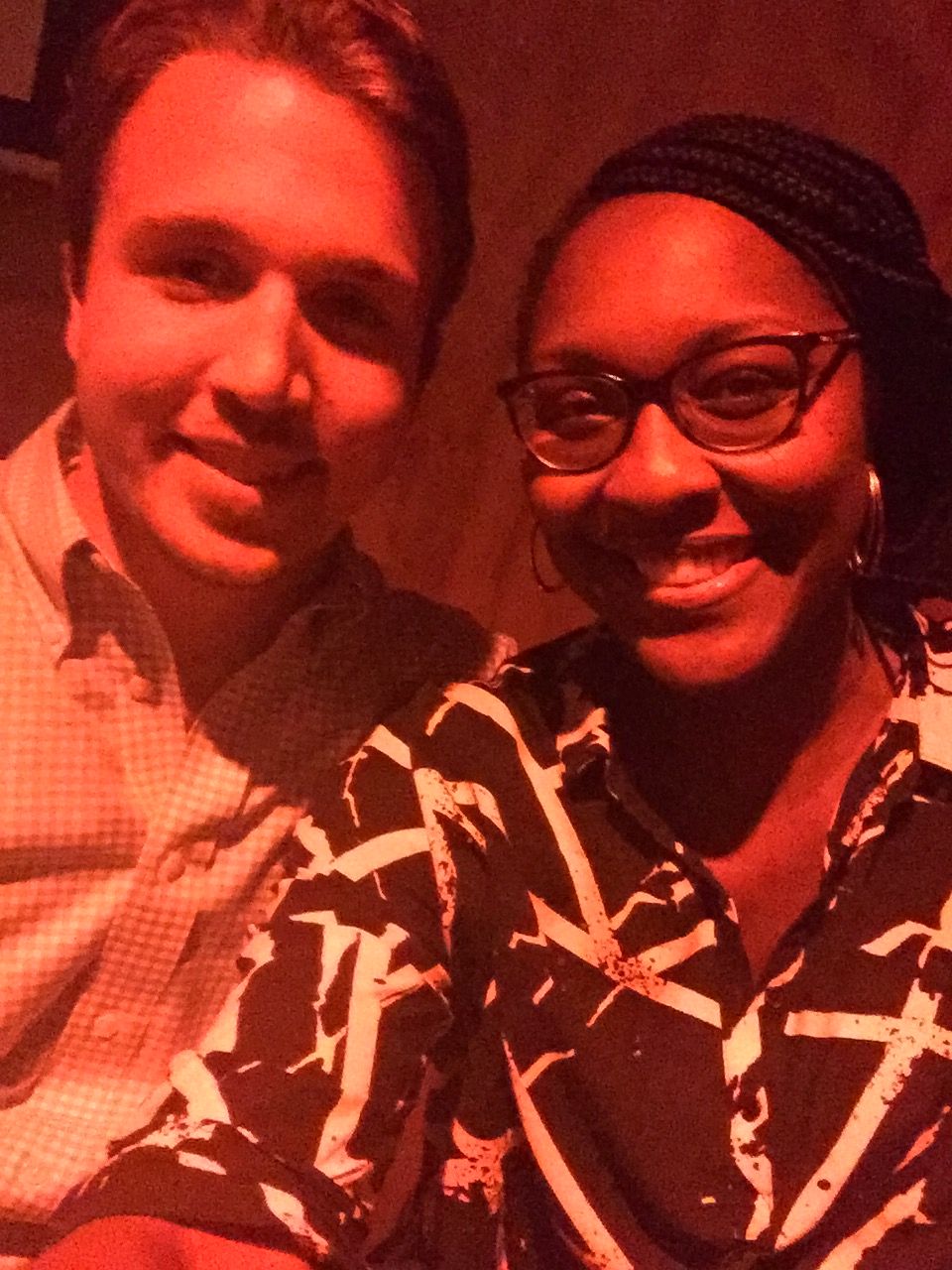 Can you spot me at SteemFest in the pic below?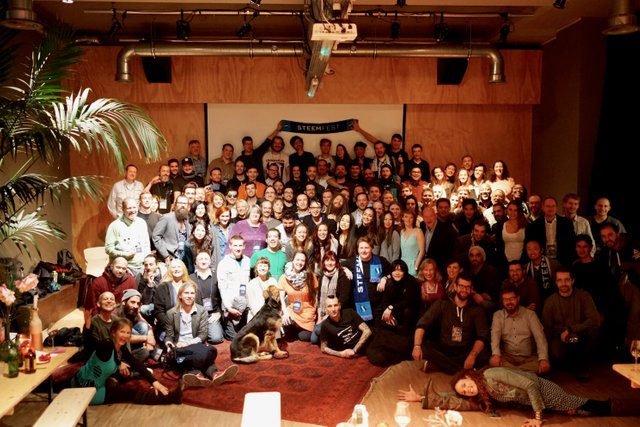 Since 2016 I've posted sporadically on SteemIt, but this year (2018) I've so far been a lot more active on the site and can't believe how much it has grown!
I've recently been sharing my SteemIt links on other social platforms such as LinkedIn, Facebook and Twitter. And subsequently I've had a few people ask me what Steemit is all about (example below). So I decided to create this post as a way to answer.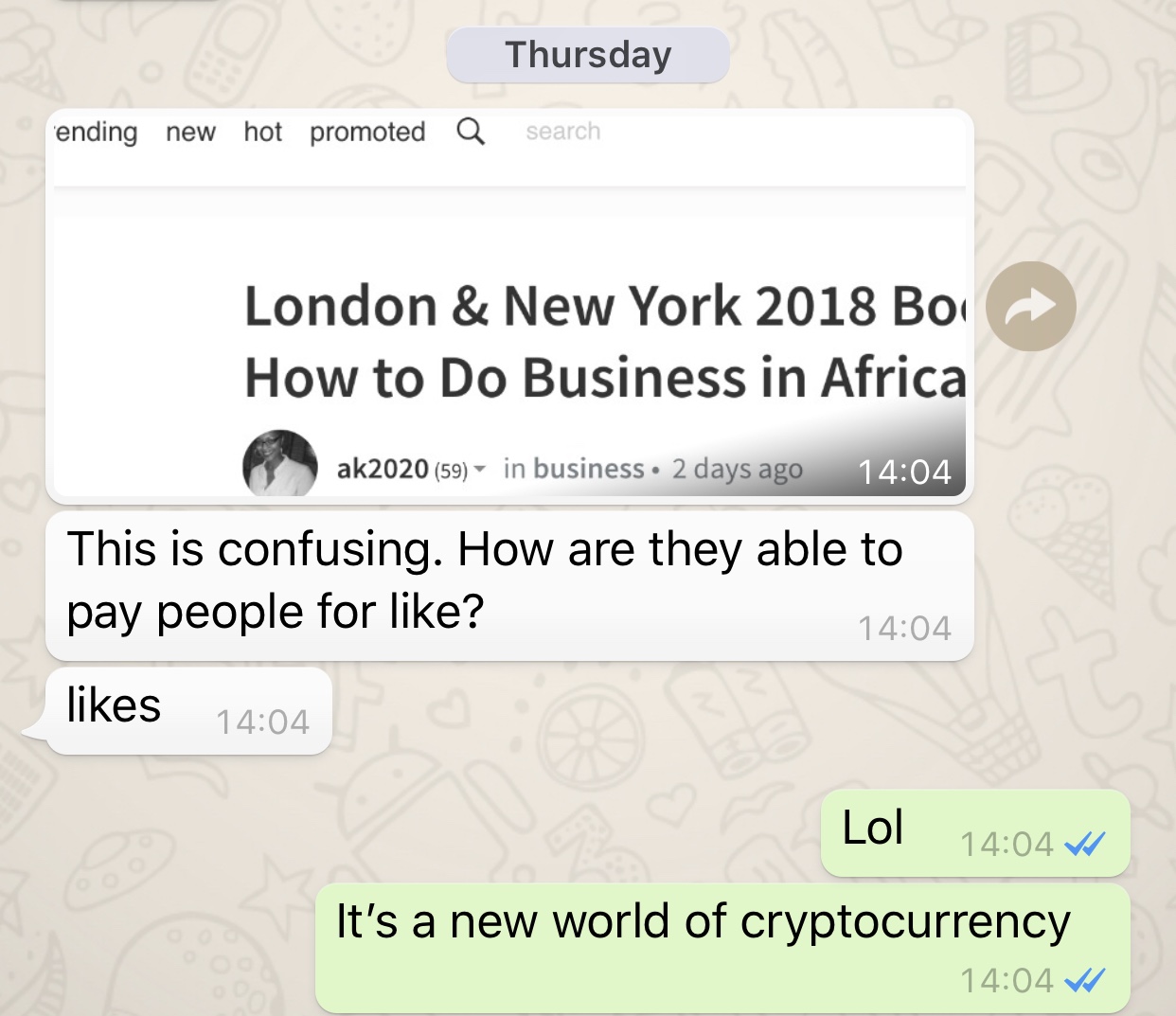 Let's be clear, I'm definitely no expert on cryptocurrency and this is by no means an article breaking down the technicalities of how this platform works behind the scenes (I've included links at the bottom of this article that will hopefully do that for you).
But I am a seasoned media professional, and know a bit about industry trends and building niche audiences. So, here's five reasons why I believe online content creators need to jump on this revolutionary platform:
1. You can increase your followers and build a community
When I interviewed SteemIt founder @ned in November 2016 there were just over 100,000 users on this platform. Now, there are over 400,000 registered users. That's 400% growth in just over a year! And that number is rising daily. In addition, there are currently over 450,000 comments made on the Steem blockchain every day, which tells you this is a community that's active and engaging in the content being shared. You can follow people and they can follow you; SteemIt provides a fantastic opportunity for you to introduce a new, global community to your brand, and perhaps bring in more readers who may otherwise never come across your blog.
2. You can get paid for every post, comment or like
Back in 2008 I co-founded an online publication called OvergroundOnline. For six years we were dedicated to blogging and publishing quality content daily. We had success in building a subscriber list and increasing site visits, but making money was a struggle. Non existent in fact. From what I understand it's even harder these days for bloggers to find ways to monetise their work.
Meanwhile, over $20million (USD) worth of Steem has been distributed to bloggers over the past year and a half. Everything you create, publish, vote on or get likes for translates in to the Steem digital currency, which can ultimately be cashed out.
That said, as tempting as it may be, in the first instance try not to think too much about the money. Just genuinely post, read, comment, connect and gather an understanding of how the platform works. Then every now and then, keep an eye on your wallet ; )
3. You don't need to be an expert on cryptocurrency
As mentioned, I knew nothing about cryptocurrency prior to joining SteemIt, and the bottom line was I didn't need to. This platform rewards quality content, and that's all I needed to know to get started. The beauty is that SteemIt is bridging my knowledge gap, and I'm gradually starting to learn about crypto. And if you're willing, you will too. This platform is an on-boarding experience to the world of cryptocurrency (I'm sure you've all heard of Bitcoin by now, right)? And if you want to know more there are people all over this platform who are super helpful, and always posting information that will help you get your head around the new world of digital currency.
4. Be part of building the future of social media
Steemit is still a relatively new platform, and it's not too late to have first mover advantage. I told a few social media savvy friends about this site a year ago; trying to explain that their Facebook posts could earn them money on here. I explained that there was nothing wrong with posting on FB, just make SteemIt your first point of call. Or, if you have a YouTube channel, simply embed your videos on SteemIt as soon as you publish. But it didn't quite sink in to them back then.
But now, probably due to the rising public interest in cryptocurrency, they want to know more - which is great. This platform will succeed off the back of its community, so the more people who join the bigger it'll become. Don't be left behind - be a leader!
5. You have nothing to lose!
I didn't pay a penny to join SteemIt. I invested nothing but my time to write a post, and even that wasn't a chore because writing is partly what I love to do (hence why this is perfect for people who are already bloggers and content creators). Remember, SteemIt isn't a replacement for your blog, it's a compliment to what you are already doing so it shouldn't take up any more time than usual. Just make sure you post on SteemIt first because there are bots that pick up if content is replicated from elsewhere on the web. It doesn't cost you any money to be here, so any cash you do earn is straight up profit! How can you not want to try it?
Let me know if you do join the platform, and I'll be happy to follow and support!
Useful links:
The New Social Media Network that Pays You to Post (But That's Not the Best Bit)
Can This Social Media Platform Make You Rich?
2017, the year of cryptocurrency awareness... 2018, the year of adoption?
SteemUp Ghana was a success: See how we turned it up with the power of the Steem for the first Ghana Steemit Meetup
SteemIt Helped Me Rejuvenate My Love for Blogging
Gutted I missed SteemFest2 last year because I was organising a conference in Ghana. See and hear about some of what happened at SteemFest2 here
Note to Steemians: If you have any useful links or people to follow for first-timers to better understand how SteemIt works, please do share them in the comments below. Thank you!
@ned @nanzo-scoop @sneak @roelandp @neilstrauss @allasyummyfood @heiditravels @everlove @mammasitta @ezzy @notdavemate @tj4real