Meat-free burgers - wild style! With Elm tree seeds, weed flowers, and an assortment of amazing homestead pickles! Come into my post and join me for a burger feast!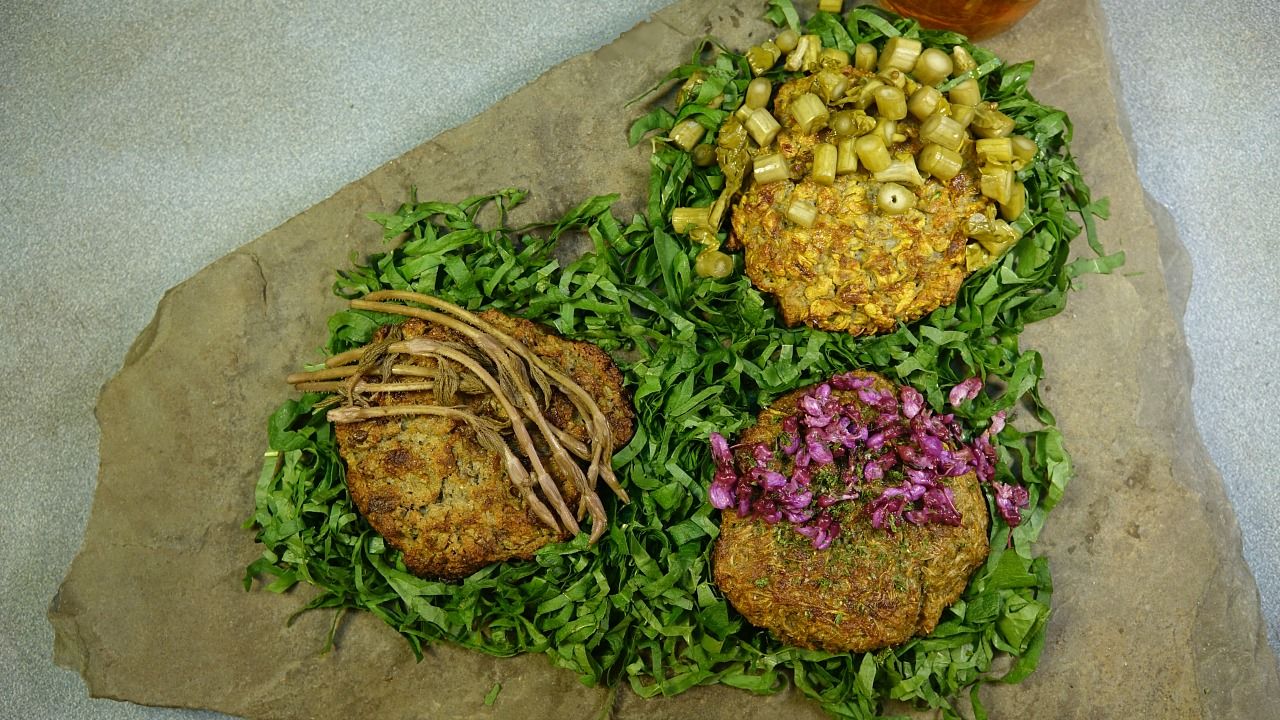 The theme for my week has been, "Sometimes you're the windshield and sometimes you are the bug." But at least I got to end it with a great dinner of wild food! It was a struggle in the kitchen, mirroring the rest of my week, lol. So I'm glad to head into the weekend with these delicious meat-free burgers!
---
Getting It All Together!
I've had this plan for meat-free burgers all week. But I couldn't be in 1 place to do it until Friday, the last possible day of entering Steemit Iron Chef Round 15. Here was my plan: a trio of burgers based on Jerusalem artichoke tubers. They have such a sweet, smoky flavor this time of year. And they are just starting to wake up for spring, so I want to enjoy them now, before they go out of season.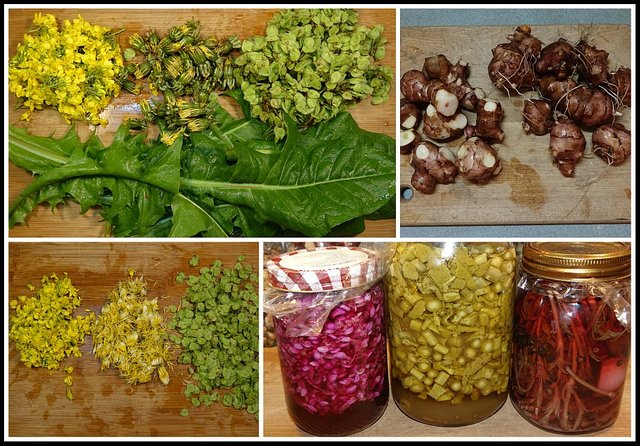 Upper left: My buger-fillers, left to right: wild field mustard flowers, dandelion flowers, American elm seeds. And some giant Dandelion leaves! Upper right: Jerusalem artichoke tubers. Lower left: my burger-fillers, off their stems. Lower right: Pickles! Redbud flowers, Wild field mustard flowerstalks, and hop shoots.
Those American elm seeds are so tasty right now. I posted about using Siberian elm seeds last spring. If you have any Elm trees, of any kind in the Ulmus genus, they are worth getting to know! The season for their seeds is short, but there are always a lot of them and they are so good!
Those dandelion leaves are big. But they grew in the shade, in good soil. They are not bitter, if you know 1 sweet trick. I have a video about that, Monster Dandelion Greens, if you have big dandelion greens around your area. I made all these pickles over the last few weeks. They each taste different because they use a different pickling mix. I'll show you how I made these in future posts, so stay tuned!
---
The Burger Debacle!
These burgers nearly got the best of me! Don't ask me to show you my kitchen after this Steemit Iron Chef round! I had a plan in mind, but boy-o-boy. This was a case of #8 in my 8 P's of Foraging -- Practice. I cook with Jerusalem artichokes regularly, and I've made them into patties. But I wanted something more meaty and burger-like.
I cooked the Jerusalem artichokes and pureed them with their skins in a food processor. I experimented with mixing in the elm seeds and trying to get a burger consistency. But with those 2 ingredients, I couldn't get anything to work (in a skillet, on a grill pan, in a deep fryer). I ended up adding a couple eggs and a little corn meal and wheat flour, but not much. That made them even worse -- until I tried baking the burgers in an oven! Success!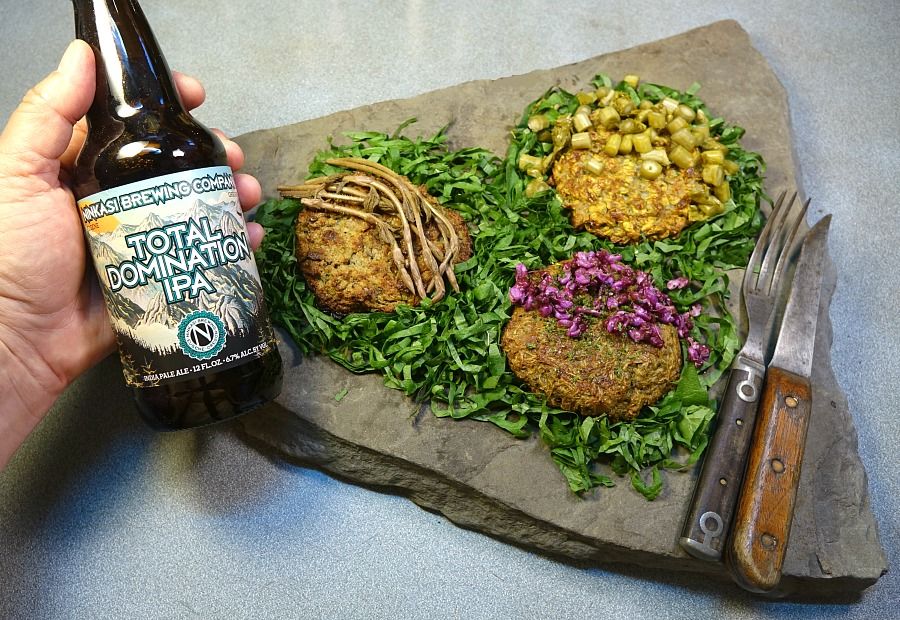 Yes! I dominated these Jerusalem artichoke burgers, finally! That "Total Domination IPA" brew is so fitting!
---
Eating!
These burgers eat like a meat burger. Nice and chewy. Not at all dry. Delicious!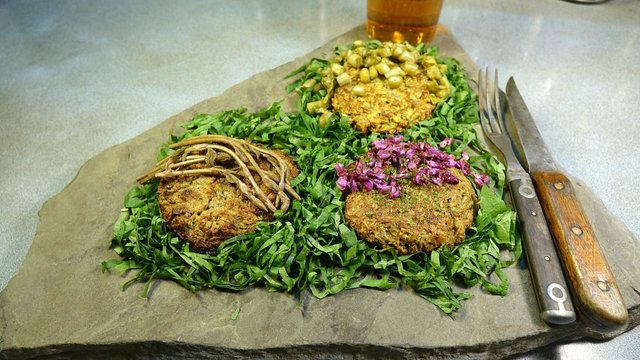 Each burger has a different filling. And a different homemade pickle to go with it. All on a bed of raw dandelion greens. No bun -- still a delicious trio of burgers! They look like burgers and eat like burgers -- that's the Total Domination!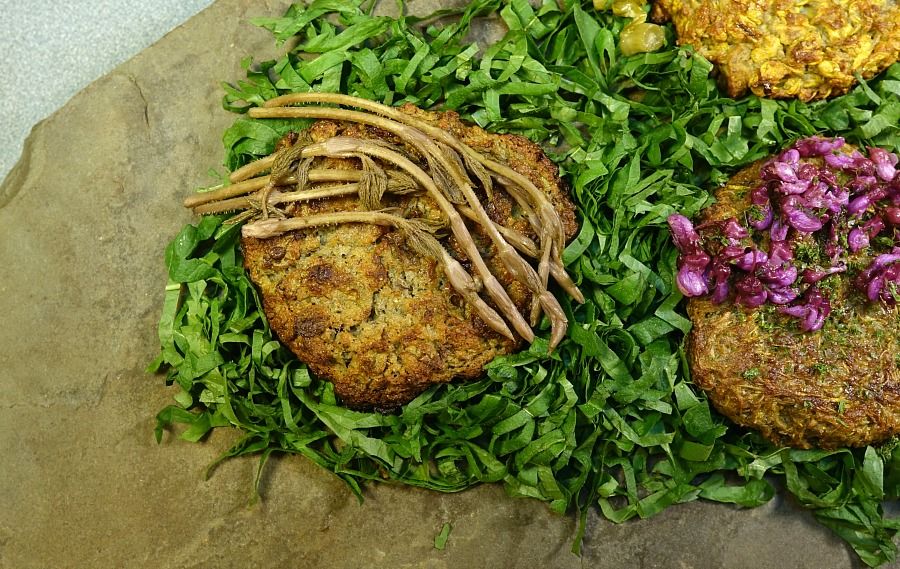 Look how that Elm burger looks like a burger! It has the American Elm seeds in it. They are not good at binding a burger together at all! But they add a nice sweetness to the smokiness of the Jerusalem artichokes. Those Pickled Hop Shoots go great with this burger. They have a peppery snap that goes well with the sweeter flavor of this burger.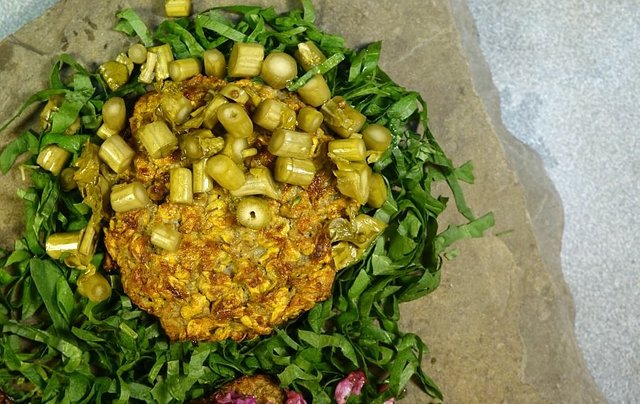 This is a Wild Field Mustard burger, all the way. Inside the burger are lots of wild field mustard flowers, with their mustard flavor. The pickled mustard stalks are a bread-and-butter pickle recipe that's a little sweet, that compliments the light mustard hotness of the stalks. This is a great little burger!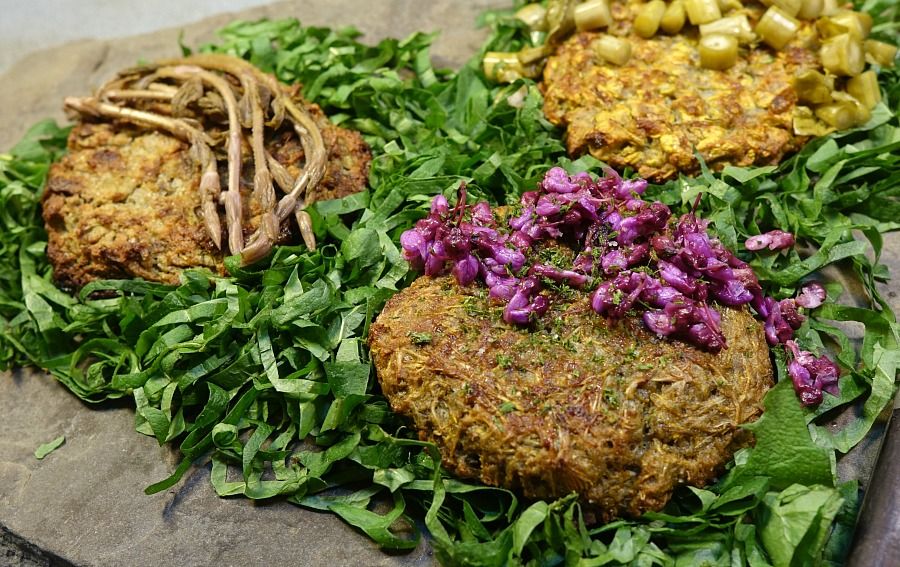 THe Dandelion burger! Dandelion flowers are a real binding ingredient. They bring a sweet pollen taste to the smoky Jerusalem artichoke burger. I topped this burger with the redbud flowers that have been sitting in cider vinegar for a few days. They aren't mature pickles, yet, with complex flavors quite yet. So I added the Grand Fir-Salt mix that I used in my Rice Platter last week. So, so delicious!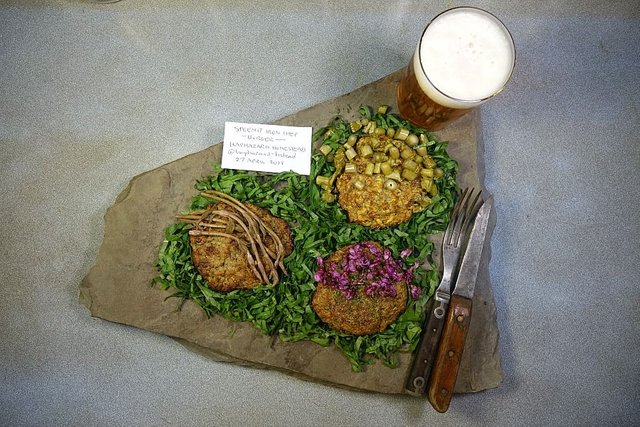 I hope @progressivechef hasn't started judging round 15 yet, so this entry can still qualify. But even if it doesn't, I had a great dinner that was a fitting end to a tough week -- and a tough time in the kitchen today. Total Domination of Wild-Style Burgers!
But I am done with today! I'll respond to comments tomorrow. Have a great weekend!
---
What Do You Think?
Have you eaten Jerusalem artichokes?
Do you have any elm trees near you?
What's the biggest dandelion leaf you have ever seen?
Would you eat my wild burgers?
I eat a lot of wild plants and show you how, because I believe that we can all have lives that are richer, more secure, more grounded, and more interesting by getting to know the plants and the land around us – in our yards, our parks, and our wild places.
Thanks @progressivechef for creating the Steemit Iron Chef contest series!
I try to make content that's interesting! If you found this informative and helpful, please give it an upvote and a resteem.
---
Plant List
Jerusalem artichokes - Helianthus tuberosus - tubers
Hops – Humulus lupulus - spring shoots
American elm – Ulmus americana – green seeds
Eastern redbud – Cercis canadensis - flowers
Wild field mustard - Brassica rapa - flowers and flowerstalks
Dandelion – Taraxacum officinale – leaves and flowers
Grand Fir - Abies grandis - needles
---
Haphazard Homestead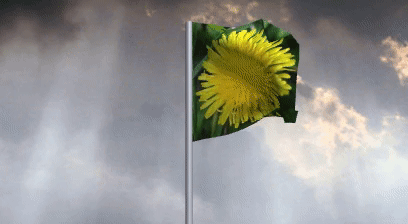 foraging, gardening, nature, simple living close to the land
All content is 100% Haphazard Homestead!
My YouTube channel: Haphazard Homestead