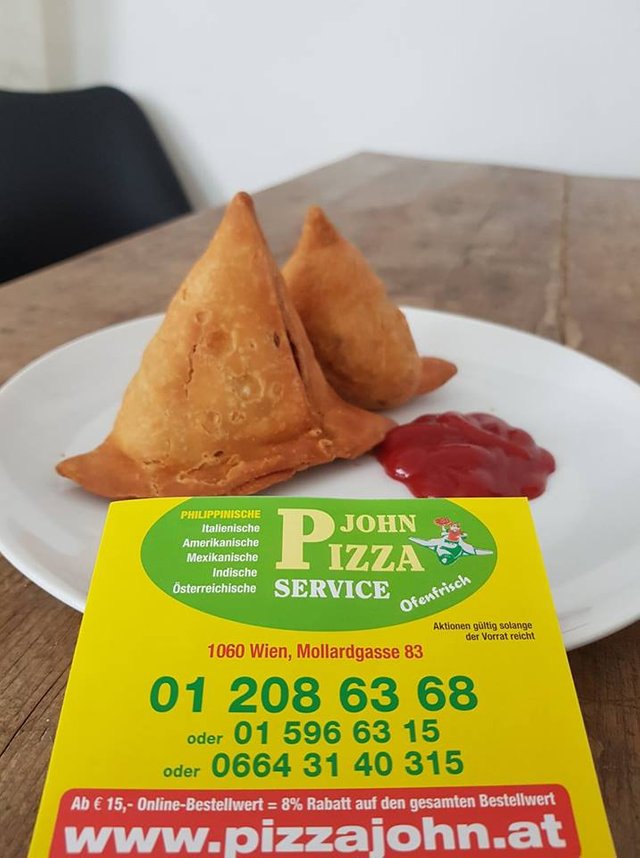 Today I got Samosas from @pizzajohn and the task to write a new post and change the profile picture.
We can also announce that @smartcoins created a bot for @pizzajohn and joined us promoting @pizzajohn with the #steemit-austria community & @austroboost.
This is the actual logo of @pizzajohn
---
Heute gab es Samosas von @pizzajohn und die Aufgabe einen neuen Post zu schreiben und das Profilbild zu ändern.
Wir können außerdem verkünden, dass @smartcoins einen Bot für @pizzajohn erstellt hat und sich mit der #steemit-austria Community sowie @austroboost beteiligt, den Lieferservice in Wien bekannter zu machen.
Das ist das aktuelle Logo von @pizzajohn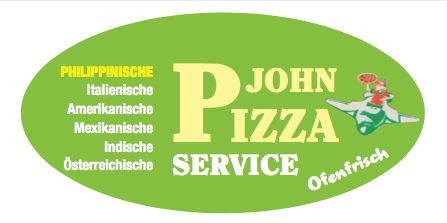 I love the flying @pizzajohn on the airplane. Maybe there are some crypto artists of you who can create a visual.
---
Ich liebe den fliegenden @pizzajohn in dem Flugzeug. Vielleicht möchte ja ein/e Künstler/in unter euch ein Kunstwerk dazu machen.

Order #pizza and more good #food here: http://www.pizzajohn.at/
The post was written by @manncpt at Hug Inn Vienna
---
@pizzajohn Homepage: http://www.pizzajohn.at/online-bestellen
Author: @manncpt