Github Repository: https://github.com/Steemhunt/web
Last time, I wrote a blog post promoting Steemhunt is back in August regarding maximizing the biggest airdrop ever for SP Holders
It has already been 9 months since I last blogged and promoted Steemhunt. A lot of exciting things have been happening in Steemhunt in the last couple of months.
In this post, I want to further promote Steemhunt by introducing the Steemhunt Mentorship Program
B. Steemhunt - Steem Mentor Team #3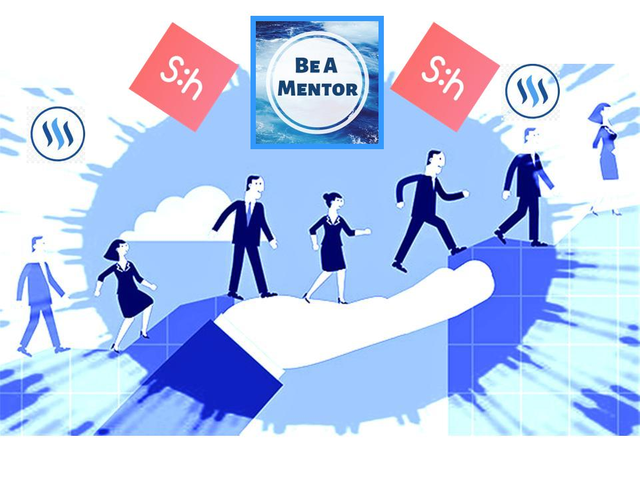 For the past half a year, I have been setting up the "Be A Mentor" Program to help grow the Steem Blockchain. One of the ways is to start building Steem Mentor Teams for the different Steem communities.
In January, I started from the Partiko Community and recruited qualified mentors to onboard newbies onto the Steem Blockchain. We have recruited 20+ Partiko mentors who are now growing the Steem blockchain to one that is engaging for the newbies.
At the end of March, I started building Steem Mentor #2. We recruited Actifit mentors from the Actifit community.
In May, I am moving forward to building Steem Mentor Team #3.
This is truly exciting. Every time we build mentor teams for a particular community, we see great engagement and advancing for that particular community. Many of us witnessed the fire of engagement for Partiko in the last 3 months. We are glad that the mentorship program can help out in this area.
---
C. April 23, 2017 - Contest
On April 23rd, I worked together with @project7 and we ran a Contest in the Steem community to guess who will be the next Steem Mentor Team #3?
You can read the details of the contest: Steem Mentor Team #3 CONTEST | Guess & Win STEEM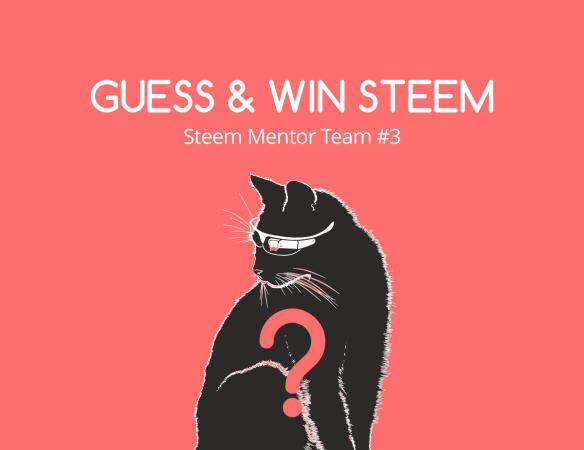 The purpose of the contest was to get people excited about the upcoming mentorship program that will take place for Steemhunt.
We asked people to guess which group is the next target community for the mentorship program. By guessing the right community and giving a good reason for it, they were rewarded with STEEM.
We gave them a big hint with the image we chose and the color we put for the 'Guess and Win Steem' banner. By looking at the picture image and the color, that would be sufficient hint to help them guess that it would be the Steemhunt community.
The contest ran for one week.
I was happy to see 40 people participating in the contest. So we managed to splash some waves to get people ready for the Steemhunt mentorship program.
---
D. April 30th - Announcing the Winners
A week later, we announced the winners: Winners | Guessing Steem Mentor Team #3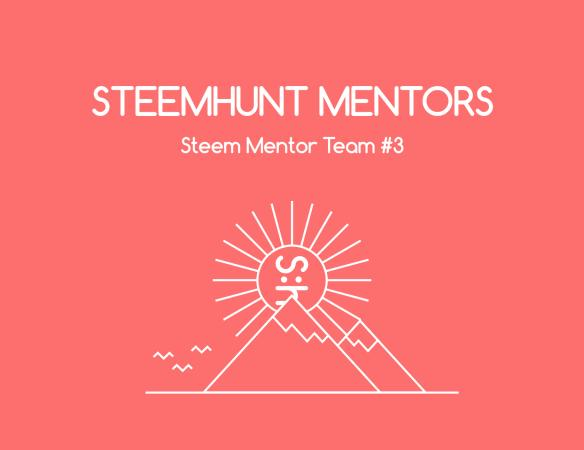 Steemhunt sent the rewards to these following winners:
1. Right answer got 1 STEEM Each
24 Steemians guessed the correct answer and received the 1 STEEM Reward:
@moghul
@amico
@anroja
@alokkumar121
@otemzi
@amar15
@sumit71428
@drakoscliff
@onealfa
@myjourney
@aamirijaz
@olivia08
@chuuuckie
@abdulmanan
@ikrahch
@calprut
@venzam
@ifeoluwa88
@zohaib336
@sanach
@xabi
@cinderz
@tony-duke
@mawahab
2. Best 5 Comments got 3 STEEM Each
From the comments written as to why they thought Steemhunt community was chosen, I picked the 5 best comments given.
Here, I list them in no particular order but so that you can see that Steemhunt is a thriving community.
I can easily identify it is Steemhunt which one of the Dapp builds on the Top of Steem Blockchain. I am working/Connected with Steemhunt from last 10 months as an #Influencer+ #Hunter and trust me I had a great journey so far it is truly appreciable project in the Market. The team of SteemHunt is freaking awesome Specially @tabris & @project7 and the other community member also work so hard as a result 1 day before HUNT reached 1.2 Million of Volume on Daybit exchange that is really a great achievement because we all know Daybit is a Small Volume Exchange and crossing Million of a Token which is listed before 10 days in not a small Success that shows the Potential of the Platform.
This is not the end the team is working so hard to Introduce the ReviewHunt and I hope it will bring a Good Hype in Hunt token's price and the Ranking & User Base of Steemhunt is also increasing rapidly and I hope it will keep going.
As a long time steemhunter, the background color comes with only one steemdapp currently and that's Steemhunt.
Steemhunt operates with the basic principle of the steem blockchain which is a blockchain built upon its community menbers and activities. The community has also been very supportive of new members and has standards which will motivate users to stay active and have fun getting to know new and innovative techs.
Also I think they have paved a way for other steem dapps in the crypto space. People outside steem now know that steemit isn't steem and that there are a lot of other dapps on the steem blockchain just like steemit.
I can easily identify it is Steemhunt which one of the Dapp builds on the Top of Steem Blockchain. Well, there are so many platforms (dapps) i have seen that are doing well. But the steemhunt platform has impressed me quite well. And that's why I'm playing infuencer role on steemhunt. Steemhunt is good as hunting cool products/Technology. This can help to increase your knowledge by getting some great rewards. Steemhut has achieved a lot of success in a very short time. Estimate that Steemhunt completed its target on daybit in a very short time and HUNT reached 1.2 Million of Volume on Daybit exchange in just very short time. Currently, Steemhunt is fastest growing dApp and their team is working hard to get it listed on the various exchange.
@rosatravels Heya great initiative.... Resteemed and upvoted too....Thanks for making the contest as it will help many newbies like us and according to me it is definitely 😎 STEEMHUNT 😎 As in the picture, the cat seems to be carefree and confident as like steemhunt and have confidence and steemhunt is also same as it is really growing fast and getting listed on many more exchanges day after day and people love to hunt over there and loves to be influenced...
I believe in steemhunt community because I my self am a part of the community for about a year and it's been an awesome journey.
I hold the position of influencer in the hunt community and enjoys guiding others and taking my part in improving the quality of hunt platform.
Steemhunt community is one of the most dynamic community among all dapps community... I have been a part of steemmonsters community and esteem community but I have never seen anything like steemhunt community.
Unlike other platforms on Steemhunt sheer quality matters. Personal connections and favoritism come second and quality comes first.
From the comments given by the contest participants, you can see why Steemhunt is chosen as the next Steem Mentor Team #3.
I strongly believe that Steemhunt has become a very strong active community for product enthusiasts who love to dig out new products and share them with others.
E. Nominating Suitable Steemhunt Mentors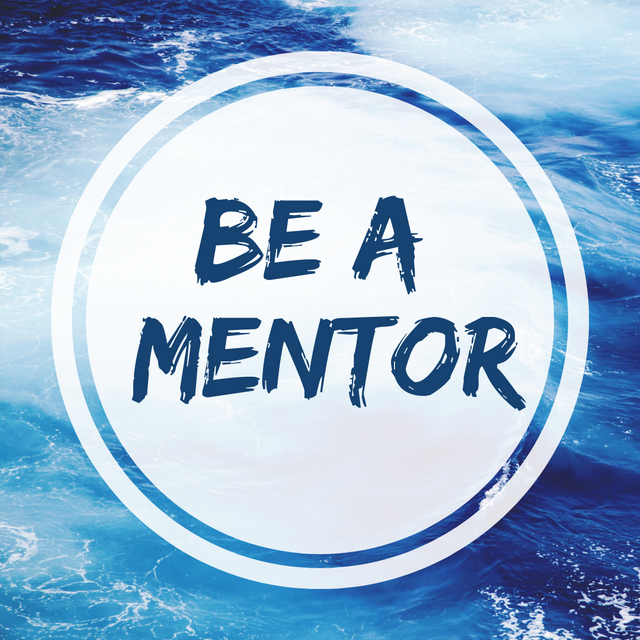 My next job is to recruit Steemhunt mentors. For me, the best way to recruit Steemhunt Mentors is to get the community to either volunteer themselves or nominate others whom they think would make a good Steemhunt Mentor.
So far, the following 8 people have been nominated so far by the Steemhunt community:
The nominations have not been closed yet. I still welcome nominations to come in. If there are qualified Steemhunt mentors you want to nominate, by all means, comment below.
F. Coming Event: How To Be A Talented Steem Hunter
In the next few days, we will have another great contest event of STEEM give-away for the Steemhunt community.
The Contest Topic: How to help a newbie to become a talented hunter?
If you are a talented hunter already, we welcome your ideas and tips on how to become a talented Steem hunter.

If you are a user, you can also contribute your ideas of what is needed to help you become a talented hunter.
This is a great opportunity for all of us to work together to grow the Steemhunt community as we prepare the way to recruit qualified mentors.
I can foresee that these mentorship programs will become greater and better as time goes on. We will have the best Steem mentors on the blockchain to interact in these great communities.
Stay tuned to the soon announcement about this event,
Thank you for your attention,
Rosa
---
---
BeAMentor Blog Series
---

---
Thank you for reading this post! If you like the post, please upvote, resteem and comment.
谢谢你的阅读!希望你喜欢。如果你喜欢我的分享, 请点赞并跟随我。