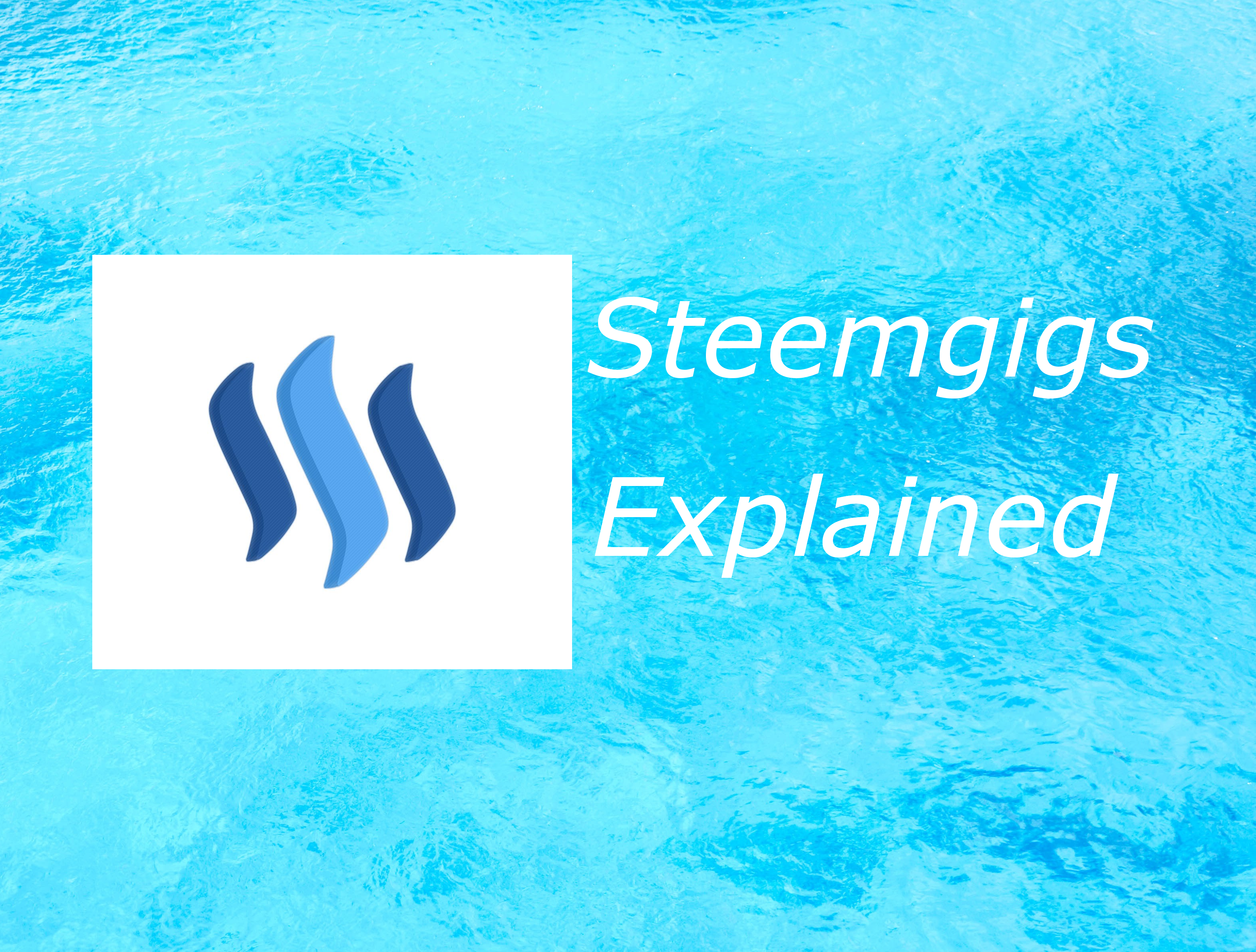 Even those who recently joined Steemit have definitely seen the #steemgigs tag floating around. However, I find that not that many steemians have an idea what a Steemgig really is and as far as I can tell, there really isn't enough content explaining it. So, I have taken it upon myself to explain it as best as I understand it.
Background
Steemgigs is an idea conceptualized and started by @surpasinggoogle. There could be someone who had the concept before, but at this point, all the credit goes to @surpasinggoogle. The idea is based on gigs from Fiverr, which is why not that many people have an understanding of it. As it turns out, not that many people know about Fiverr.
Fiverr is an online marketplace where you can get freelance services. Services are listed based on the niche and each freelancer creates what is called a gig to describe the service that he/she offers. Anyone who needs that particular service can then buy it directly from the freelancer of choice.
Here's an example of a Fiverr gig from my profile https://www.fiverr.com/kate_johnson/write-high-quality-articles-and-blog-posts.
Fiverr got its name from the gig pricing where people could get services for as low as $5. That definitely doesn't sound like much for any service but depending on how you post your gig, you could earn a significant sum. One of the problems with Fiverr, however, is that they take 20% of the freelancer's earning. So, for every $5 that you make they get $1, which really affects the freelancer. This is among the things that steemgigs aim to solve.
That is best explained here https://steemit.com/steemgigs/@stellabelle/5-reasons-steemgigs-could-disrupt-fiverr (which so happens to be the post that prompted me to join Steemit. So, thank you @stellabelle.)
What exactly is a Steemgig?
Simply put, it is a description of a service that you are willing to provide to the steemit community as a content creator/freelancer. The steemit community brings together people with different interests and professions and aims to reward each of them for their contributions to the growth of the platform. As with any community, you will find that people are in need of various services that they cannot, for one reason or the other, provide for themselves. That is where steemgigs come in.
Let's suppose that you are a confident and capable graphic designer and that there is someone here on steemit that is in need of your services. This person will have to find a graphic designer somehow, right? Instead of this person going on to some other freelance platform like Fiverr, why not just come directly to you and you can both help each other grow? For that to happen, however, you have to notify the community that you provide graphic design services and that can be done as a steemgig.
Why post your service as a steemgig instead of a normal post?
It goes without saying that there is a huge amount of content that is created on steemit on a daily basis. By using the #steemgig tags, you make it easier for anyone in need of your services to sift through the content and find your gig. It's all a matter of convenience really.
How to get started on steemgigs
To get started, you'd have to create a steemgig, which has been very well explained here: https://steemit.com/steemgigs/@stellabelle/how-to-write-your-first-steemgigs-post
The only thing I'd like to add on that is the importance of using appropriate tags. Unlike Fiverr, you cannot list your gig under a specific niche and potential clients have to rely on tags to sift through the content. Aside from the Steemgig tag, therefore, you have to include content-relevant tags. For instance, a writer should include a writing tag after the steemgigs tag before posting the content. For each post that you make, steemit allows you to add a maximum of 5 tags, with the first being the determinant for the main category for your posts.
You can read more on tags here: https://steemit.com/steemit/@rok-sivante/the-top-3-reasons-to-tag-your-steemit-posts-a-simple-quick-strategy-for-long-term-profits-and-success
Final note
In conclusion, you can create as many niche-specific #steemgigs as you want, within reason of course. You shouldn't bite off more than you can chew as that only leads to unwelcome inconveniences. I aim to explore the topic of freelancer etiquette and how it could influence your success in a future post, you know, just to share what I've learned as a freelancer with those who are looking to invest in this lucrative venture.
Here's an example of a steemgig for reference: https://steemit.com/steemgig/@vincentm/steemgig-i-will-provide-high-quality-blog-posts-and-articles-for-you-to-post-on-steem
I hope this answers some, if not all, of your questions. Anyone who feels that something is not very well explained or is incorrect or has more information on the subject should notify me in the responses so I can edit or expound on it.
Regards,
@Vincentm