The TOP 3 Reasons To TAG Your Steemit Posts: A Simple, Quick Strategy For Long-Term Profits & Success
If you've "seen the light," recognizing this platform & community for its potential, and are in it for the long-haul...
STOP. And listen up.
Things are going to change very quickly as more users come in by the thousands, and there are a few fundamental things that can be done right now to ensure you have an edge and set yourself up well for long-term success here.
For now, we're going to focus on one: TAGGING.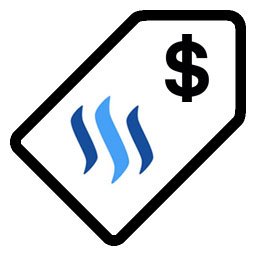 Why This Matters
At the moment, there's not that many new posts coming out. Anyone can go to the "New" section and get up-to-speed on all the latest-created stories - quickly & easily scanning for new diamonds.
If you've been well-rewarded for any of your posts, you can partially-thank this situation - as those aiming to earn Steem from voting first on new popular posts are constantly scanning this stream of new posts to find future winners.
Simply put: the more people who see your posts, the more likely they'll be to be voted up.
The less posts in the "new" section, the more people will see your new posts. The more posts coming out, the faster yours will get buried underneath all the new ones.
And as Steemit's user base builds and there are more people making more & more posts, there could be hundreds of posts being made per minute. At that point, yours may never even get seen - if you aren't using tags...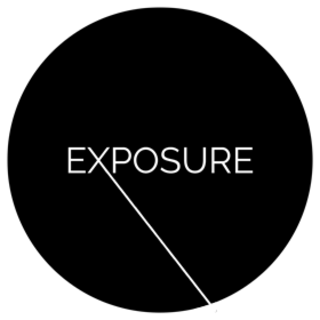 The BASICS
A quick overview for complete newbies:
You can put multiple tags in a post, which will list your post in that category. The more relevant tags you include, the more category listings your post will show up in.
This is Reason #1:
If you want votes & rewards, you want exposure. Having your post listed in multiple categories increases your exposure to people looking for materials on the tagged subjects - hence, increasing your earning potential.
By categorizing your stories, you'll increase exposure through multiple listings for each tag - AND there will be less posts in each category, thus ensuring yours stays at the top of the category's "new" list MUCH longer than it will in the site's main "new" list.
note: when tagging, make sure the tags are RELEVANT to the content! If you try adding a hundred different tags that aren't really related to the article just to try increase exposure, you're abusing the system and may likely get down-voted, kissing rewards goodbye. Respect the community, and tag appropriately.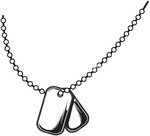 How To Tag
There are two ways to tag a post so it appears in a category or search listing:
Inputting a tag into the "tag" field when making a new post
Some tags may be straightforward topics - and others, you can get more creative with. For example, my post, Living The DJ Life In Bali could have multiple tags such as (Bali, DJ, DJ life, travel, expat, Baliexpat, expatliving, lifestyledesign, etc) - all which are relevant, and would get the article placed & exposure in multiple categories (which will become valuable as more people start using the same tags - which is discussed further down).
Very straightforward. Just make sure your tags stay relevant to the content.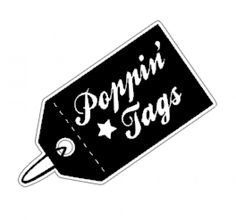 Reason #2: The Breadcrumb Trail
When you effectively categorize your posts with tags, you'll not only increase the likelihood people see those posts - you'll also be laying a lasting "trail of breadcrumbs..."
If you happen to have gotten a highly-rewarded story on the "Trending" page/category, it may have stayed trending for a couple days. As the number of posts increases, the time a post stays trending on the main site will get shorter & shorter.
However, if your article becomes trending in a category, it will stay trending in that category for MUCH longer. And the narrower the category, with less new posts coming out with the same tags - the longer yet your article will remain at the top of that category trending list.
If you were to write the most highly-rewarded story in a given niche category, it might even stay at the very top of the category's trending list indefinitely - the prime positioning for maximum exposure, and thus the highest probability of profitability.
(If you haven't yet read "What Makes A Successful Story: The FIVE Winning Ingredients For A Highly-Rewarded Steemit Post", I HIGHLY recommend doing so, as grasping these KEY principles of value creation will massively transform your ability to CONSISTENTLY produce HIGH quality content.)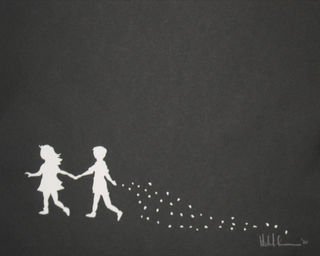 Not only will this increase the probability of your well-tagged articles earning ongoing rewards in the future, for being at the top of their category's trending page - it will also increase your exposure as a writer.
Rewards from the post aside - if people read and like your content, they're more likely to check out what else you've written and vote other posts up too.
The more categories your content is ranked highly in, the more locations others will find you in - and be drawn into your work if it's quality.
Think of this combination of ranking and diversity in multiple tags as acquiring real estate on which to put up billboards. The more categories you place in, the more locations. The higher you rank, the higher the billboard stands out above all else around it. And the better the content, the flashier and more captivating the billboard.
If you put up tons of awesome, towering billboards around town, you're going to grab people's attention - they're going to come see what the hype is about, and give you money/votes for having provided them quality content.
Essentially, you'll be leaving trails of breadcrumbs all over the site leading new Steemians back to you and your content. The better the quality of your stories & the more categories they're tagged in, the longer these pathways will last - and the more rewards you'll get in the long-run.
Your articles may be gold - though without the proper tags to keep it active in the appropriate category listings, it will just get buried amidst thousands (or millions) of new posts as they come out.
Include great tags, and you'll diversify your exposure on multiple channels - and stay amongst the top listings for longer.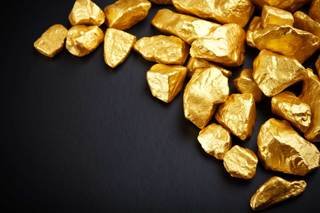 Reason #3: Sub-Niche Branding & Tribe-Building Mastery
Getting creative with your tags may also create unique opportunities to brand yourself and establish a particular niche on Steemit that you can become known and sought out for...
When new users do find your trending articles in a variety of categories, they may be inclined to look into more of your material. But, if you begin adding tags you've uniquely created that embody specific themes & topics - this may save such interested readers time & energy required to scroll back through all your writing by giving them a shortcut to access a list of your stories on the particular topic that's captured their attention...
If you develop an individual style and signature "voice" writing on select topics - creating a unique tag to describe it helps your readers to articulately-summarize what it is they most love about your content. There's a psychological impact of such a 'brand slogan' that will build anticipation for more of the particular quality of value you've delivered, providing them a sort of 'mental hook,' on which they'll be happy to be reeled back in for more on.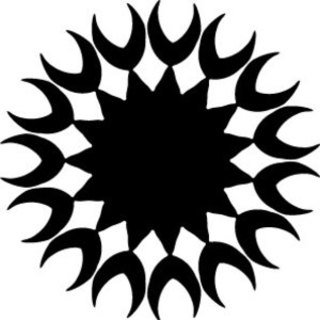 And, if you really get ranking and popularize the tag - you may create a wave of other writers interested in using the same tags in their writing, which in turn ends up popularizing the niche category and bringing new readers to it - where they'll discover your great content, up-vote & reward it.
If you become a leader, you will attract followers. If you craft an excellent mini-community of readers who love the conceptual space encapsulated in your original tags, they will catch on and fans may step up in support of a growing mini-tribe by using the same tags - helping to build the "brand"/tag and increase its readership.
The more original, interesting, entertaining, meaningful, and powerfully-descriptive of what distinguishes the content as worthy of keeping up-to-date on similar future stories - the more likely the tag is to 'pick up steam' as a catchphrase, beloved insider lingo, and type of cultural meme.
(For example, one that's become an inside joke with some of the regulars in the Slack chat is #circlejerk - used on posts focused on Steemit, which typically get a lot of up-votes from the whales. And if you DON'T know what a "circle jerk" is, I suggest you DON'T look it up. :-) )
As with the #circlejerk tag - such an inside joke strengthens a sense of understanding, connection, and camaraderie amongst those using it. Not only may it serve as a strategy to help win votes over time, it's also a pretty cool way to build relationships. Win-win-win.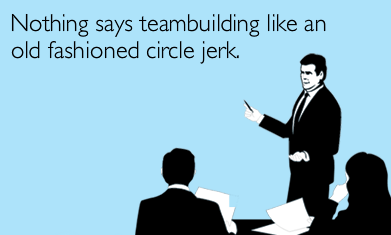 Just Do It!
So that's the low-down on tagging.
It may take a couple extra minutes to come up with and add some good tags to your post - but done right, it may become part of a successful long-term strategy that keeps your posts higher in multiple category rankings, drives more readers to check out (and vote on) more of your content, and help establish yourself as a leader in multiple sub-niches - fostering the participation of more & more members eagerly waiting to read and vote up the next post coming out with the tag (which could be YOURS.)
It's simple. It's easy. And how's the time to start doing doing it to keep ahead of the game before this site gets slammed with users - whose posts will get buried quickly in the stream of new stories, while yours stand out at the top of several frequently-visited trending tag lists.
BAM.
Now go and DO IT... :-)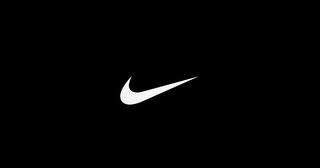 #steemit #steemit-help #steemitsuccess #steemit-success #steemitrockstars #steemit-rockstars #steemitrockstar #steemit-rockstar #steemit-tips #steemittips #tagging #taggingtips #tagging-tips #tag-tips #steemitsuccesstips #steemit-success-tips #steemit-tagging #steemittagging #steemit-tag #steemittag #succeedonsteemit #succeed-on-steemit #howtosucceedonsteemit #how-to-succeed-on-steemit #postpromotion
NOTE: props to @donkeypong for initiating the idea for this post and contributing to the manifestation of this article. CHECK OUT HIS POSTS and absorb that sh!t like a nympho on d!ck if you're serious about succeeding on Steemit. dude knows what he's writing about. For REAL.