We've Been Keeping The Dream Alive For 3 Years Now, Thank You All! + Freedom Tribe Witness Proxy and Supporting our Supporters
I remember the original dream like it was yesterday. It seemed impossible. Sure, I had been to Amsterdam once before, but that was when I was young with no real bills and saved all my money for over year so that I could travel to Italy, Germany, and the Netherlands for a few weeks one summer.
This time was different though. I was pretty much totally broke with only enough money to pay the bills. My life was full of new hope though as I had become part of this new social network powered by cryptocurrency. My first Steemit post had made $150 and I had seen so many lives change because of this new share economy that was emerging. I knew it was possible and it was time to make a post about the dream.
SteemFest 1 in Amsterdam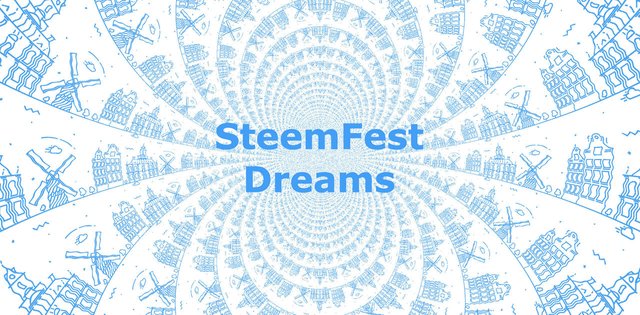 I was not disappointed by the reaction that I received. @roelandp himself upvoted, resteemed and fully supported the @steemfestdreams initiative! Not only that, we received an amazing amount of support from many top witnesses and whales!
These were the biggest original supporters of the Steemfest dreamers: @roelandp, @summon, @steempty, @fuzzyvest, @berniesanders, @roadscape, @kushed, @complexring, @pharesim, @xeroc, @fyrstikken, @steempower, @silversteem, @benjojo, @wang, @jesta @renohq, @cass, @steemrollin, @eeks, @infovore, @konzokai2015, @officialfuzzy, and many more that would take up too much room to list, but every single one of you is greatly appreciated.
That first year we bought @mrwang's and @everlove's Steemfest tickets and added to @everlove's budget for travel expenses! @everlove was extremely grateful. I met her and so many other awesome Steemians in Amsterdam and it was absolutely amazing!
SteemFest 2 in Lisbon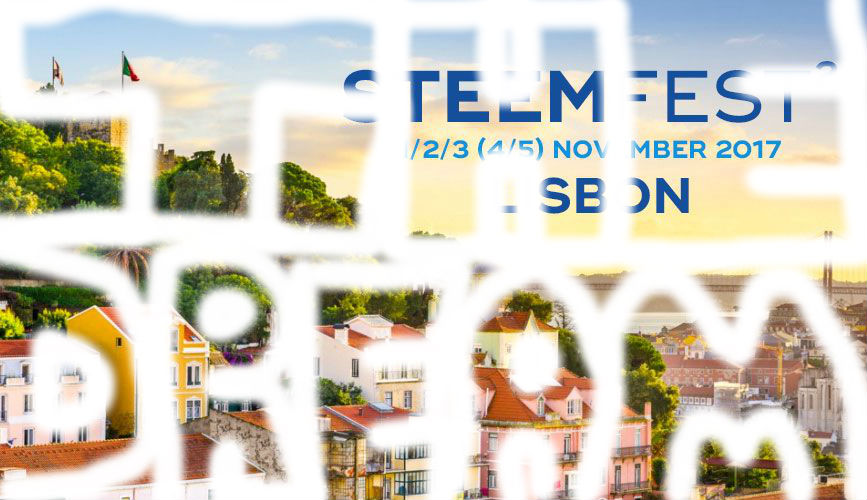 As amazing as SteemFest in Amsterdam and the first SteemFest Dreamers campaign was, the second year took it to another level! Lisbon, Portugal is a magical place and it actually stole my heart as my favorite city visited and knocked Amsterdam down to the number 2 spot.
The venues, speakers, and attendees in Portugal were all beautiful examples of our thriving platform and @roelandp pretty much blew everyone away again with an event that showcased our awesome Steem community.
These were the biggest supporters of the campaign for SteemFest 2 (some of them through the @steemtrail thanks to @Instructor2121): @ausbitbank, @fyrstikken, @thejohalfiles, @steemaccess, @riverhead, @roelandp, @eeks, @wackou, @demotruk, @fabien, @adol, @pharesim, @vandeberg, @teamsteem, @inv, @fminerten, @hipster, @abdullar, @james212, @rossco99, @xeroc, @steempty, @htooms, @steem-id, @picokernel, @pmartynov, @charlieshrem, @crypto-p, @anotherjoe, @barrycooper, @kingscrown, @canadian-coconut, @theprophet0, @slowwalker, @trafalgar, @wackou, @adol, @stellabelle, @sochul, @enki, @inv, @geoffrey, @midnas-howler, @xeldal, @randowhale, @chitty, @ericvancewalton and too many more to mention again!
Not only did SteemFest 2 blow me away, the support for @steemfestdreams was on another level as well! We received incredible support from many of the original supporters and many new ones: that year we were able to donate over $1000 worth of SBD to @jacobts' Steemfest dreams!
SteemFest 3 in Krakow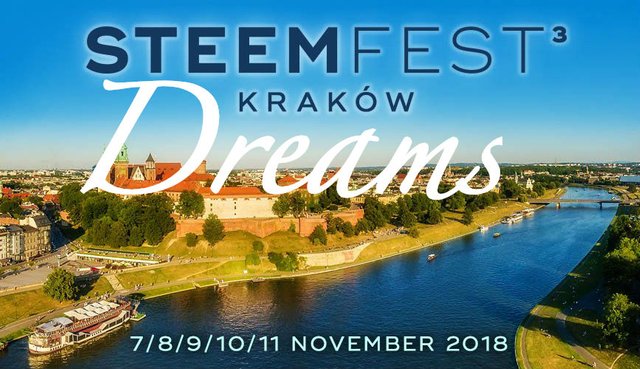 This year we have already recieved some great support as well. These are the biggest contributors to your SteemFest dreams this year so far: @gtg, @geoffrey, @steemexperience, @everlove, @aircurator, @upboater, @destinysaid, @poeticsnake, @coruscate, @steemengines, @ripperone, @dvf, @xiaoliang, @thenightflier, @ourdailyboard, @adonisabril, @freedomtribe and many more.
I can't say thank you enough to all the generous people who make this project possible. This year we are going give back to the people that support @steemfestdreams by promoting their good deeds. We will be highlighting some of our supporters to show not just what they do for Steemfest dreams, but what they do for Steem in general.

Freedom Tribe and Our Witness Proxy
Steemfest Dreams is now part of Freedom Tribe's discord. Freedom Tribe is a brand new Steem community that promotes life, freedom, truth, love, and happiness. We also support witnesses that support SteemFest Dreams, and do other good work for the Steem blockchain.
The witnesses that @freedomtribe currently votes on are:
@gtg, @jesta, @roelandp, @timcliff, @ausbitbank, @aggroed, @xeldal, @riverhead, @busy.witness, @pharesim, @teamsteem, @nextgencrypto, @arcange, @fyrst-witness, @steempress, @complexring, @mahdiyari, @enginewitty, and @happymoneyman
We expect to fill out the rest of our witness votes over the next few weeks as we continue to research the witnesses that are actively supporting the Steem ecosystem.
Scroll down to the bottom, where it says: "You can also choose a proxy that will vote for witnesses for you. This will reset your current witness selection." Underneath that, type "freedomtribe"
Click SET PROXY and you should see this screen:


Update: @dynamicgreentk is now this years biggest supporter!
While writing this post @dynamicgreentk has been promoting the last @steemfestdreams post with @booster, @buildawhale, @smartmarket and @hottopic. That put's him as the #1 biggest supporter of your SteemFest dreams for Krakow so far! Thank you @dynamicgreentk!

Official Steemfest Info:
Official SteemFest Website: https://steemfest.com/
Official Save the Date :https://steemit.com/steemfest/@roelandp/save-the-date-steemfest-krakow-poland-7-8-9-10-11-november-hotel-packages-now-available
Official Travel Reimbursement Fund: https://steemit.com/@t-r-f

Please Upvote and/or Resteem for Visibility!
As always, all rewards are used to help contest winners Steemfest dreams come true! Visit the steemfest-dreams-chat in the Freedom Tribe Discord if you have questions or want to chat with other SteemFest Dreamers! Thank you for supporting the dream!